Hernán Cattáneo : Resident (Delta FM 90.3) - Episode 058
Part 1

01. Simon Firth - Winter Solstice (Warm Cloud EP) [Hype Muzik | 089-HM]
02. Facundo Mohrr - My Moon [Asymmetric Recordings | Promo]
03. Rodrigo Mateo - Blossom Out Of Nothing [Baires Records | Promo]
04. Shenoda - Chasing Clouds (On And On EP) [Hypercolour | HYPEDIGI21]
05. Tvardovsky - Essention (Sound Process Remix) [Postulate Records | POSTULATE001]

Part 2

01. Ryan Davis - Beluga (Particles Of Bliss LP) [Traum Schallplatten | TRAUMCD26]
02. Gab Rhome - The Color Of Thyme [unsigned]
03. Jaksa Pavicevic - Guilty For Fifty (Verche Remix) [A Must Have | AMH050]
04. FunkForm - My Hands On You [Obstacles Recordings | OBR007]
05. Marc Poppcke - Payback Time (Summer Dress EP) [Crossfrontier Audio | CFA008]
Release Notes: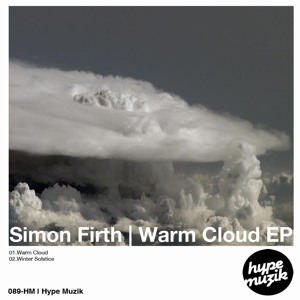 01. Simon Firth - Winter Solstice (Warm Cloud EP) [Hype Muzik | 089-HM]
Simon Firth is a house and techno dj and producer from Leeds in the north of England,his first exposure to house music was in the early nineties after hearing various mix tapes from the legendery Kaos nights that were going on around Leeds at the time.
He started djing in 1993 playing various clubs and bars in leeds,his first real break came in 1999 when he won a local radio stations djing competition to find the best dj in yorkshire.
Since then he has played at various big clubs around the UK.It was in 2003 he started producing his own music and since then he as had releases on labels such as Stripped,Baroque,Endemic,Dojo, 99%,Sound Avenue,Tactol Hots and more and his music as been supported by the likes of Sasha, Nick Warren, Anthony Pappa, Hernan Catteneo, Dave Seaman and many more...
Released by: Hype Muzik
Release/catalogue number: 089-HM
Release date: Jun 19, 2012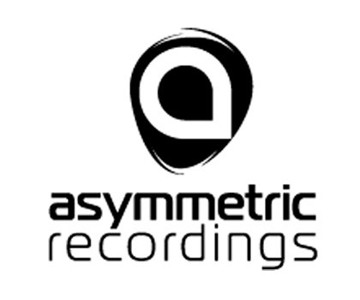 02. Facundo Mohrr - My Moon [Asymmetric Recordings | Promo]
Buenos Aire's producer Facundo Mohrr is Resident regular, and has been steadily building a reputation thanks to a stream of releases and remixes. Under his own name, his brand of progressive house has already gathered many a big name supporter and seen him travel the globe to DJ. With the likes of Sasha, Nick Warren, Anderson Noise and Christian Smith all lending their support, it has encouraged Facundo to broaden his musical horizons and produce material with a tougher, techier edge. To be released under the pseudonym, Mohrr.
The flip-side of his My Moon EP, The Box has also been charted by Hernan Cattaneo & Nick Warren. Out soon on Lonya's Asymmetric Recordings.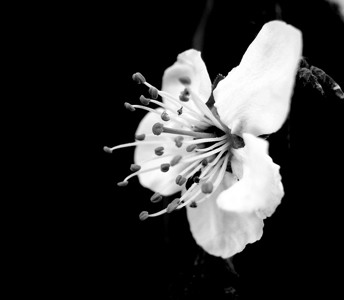 03. Rodrigo Mateo - Blossom Out Of Nothing [Baires Records | Promo]
This track started as a remix of LoQuai 'Other Dimension', previously updated and now deleted due to a disagree with the label.
I started building this composition like one month ago. Every sound, every melody was thought to connect with Loquai's idea and enhance it... I continued this process every day til the track was finished, building around the same single sample. After the problem with the label, I thought the track should still be shared, that it still have something to say and its message was waiting to be heard.
So I've removed the samples from the remix pack, and replaced them with one of the piano melodies. Besides being this replacement a subtle change (regarding to amount of instruments and not to importance and presence), the spirit, message and soul of the composition changed a lot more than expected, I was very surprised and happy after the final render, finding contrasted feelings with what the whole remix thing produced. This track has evolved and grown around a melody that no longer exists, that's the reason of the name. The whole track flourished from something that isn't there anymore.
I just feel like you deserve an explanation, cause if you listened the remix version and now this, you will probably think "hey, I heard this before" Well... YES, you did, at least a big part of this.
OUT SOON 'Blossom EP', Original plus mindlook remix.
Released by: Baires Records
Release date: Jul 2, 2012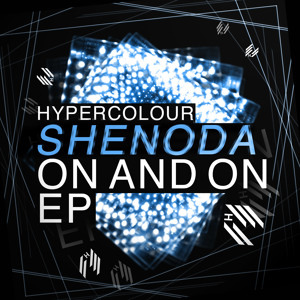 04. Shenoda - Chasing Clouds [Hypercolour | HYPEDIGI21]
Groove scientist Shenoda returns to the Hypercolour fold after impressive previous outings, this time with his four track EP, On & On. Where much deep house can get lost in its own depths, Laurie Shenoda - who also includes Fear of Flying in his discography - never looses sight of the point of all this... to get people dancing.
A1. 'On & On' is testament to that. It's a driving kick-clap combo with warm sub belches propping up a sexy "movin on" female vocal coo above. Firm and functional, it also has plenty of infectious qualities that will have you humming it well after the last drop.
A2. 'The Question' is less streamlined in its canter from left to right, with the drums a little more untethered and springy synth notes peeling off at various unbalancing intervals. Almost techno in gravitas, it's a thoroughly effective house cut that bristles with cool and confidence.
B1. The no nonsense business continues on the flip, 'Chasing Clouds'. Again the continuous, deep-channelled groove is established early on, only to be coloured with sombre chords, shadowy vocal shards and plenty of background detail to keep things real and human sounding.
B2. Final cut 'Who We Are' is the only one here to hold something in reserve: it's a little more doleful and introspective than the other three, but the polished pads, silky beats and tribal chunkiness still remains. Pacey yet effortless, there's little friction in the buffed beats of Shenoda. Though irresistible in their own right, it's his deft vocal embellishments and the cool, utterly modern sonic character of his sounds that really make these joints sing.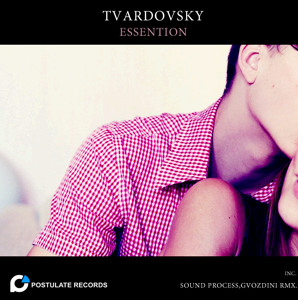 05. Tvardovsky - Essention (Sound Process Remix) [Postulate Records | POSTULATE001]
Tvardovsky is considered one of the preeminent Ukrainian producers of the moment.
His use of melody and uplifting chords is polished, and it is this skill that has seen him release on highly esteemed labels such as DAR and Black Hole. Simple arpeggio maintains the pulse while a grand symphony of elaborate melodies, harmonies, and organic-sounding piano and strings unfolds. It is an emotional piece that is so characteristic throughout all of Tvardovsky's work.
The remixers were carefully chosen for this project, and we can say with confidence that both of them truly delivered. Remix from talented producer Gvozdini - real big deep sound. Beautiful melodic and superb vocal makes your hands up, close eyes and fly away. Progressive remix from Sound Process plays in tune with the rhythm of your heart and makes you really dependent. So, tune it now and make sure that Love Me Deep Inside - is not just a words.
06. Ryan Davis - Beluga (Particles Of Bliss LP) [Traum Schallplatten | TRAUMCD26]
Ryan Davis has been recording music since 2006. He has produced for Manual Music, Bedrock, Proton, Areal, Archipel, BackHome, Wunderbar and many other labels. Recently he has released two EPs with Traum.   One can say without doubt, Ryan is a real artist and a tastemaker.

Ryan has released on many labels worldwide, not always on big labels… though that never was of prior importance to him, but it was his quality that has earned him an international audience and standing.

Ryan always went the way which seemed natural to him and has released innovative melodic techno worldwide. But it has been also a battle with established DJ structures which led to the founding of his own label Back Home where he was able to feature new talents that shared his interest in the genre of melodic soulful music.
His release in 2007 on Klang Gymnastik  the "Transformer EP" then directly put him on the map with a strong selling vinyl and lead to the "Zyrial Soundfood EP" in 2009 on the Dutch label Manual which can be considered his break through.
The track from the EP "Spicyal Sound" was played and supported by Miss Kittin and The Hacker, Boyz Noise. Ivan Smagghe licensed the track for his "Live At Robert Johnson Volume 3" compilation and Depeche Mode's Martin Gore played "Spicyal Sound" before all of their gigs during their "Sound Of The Universe" tour. All this lead to gigs in Paris, Brussels, Amsterdam, London and Barcelona and to a very international standing.

In 2010 another huge track evolved with "Zodiac". The track was charted and played by Dominik Eulberg as well as by Ellen Allien at Time Warp which consolidated his reputation as a brilliant composer.

Remixes by Max Cooper for him as well as him remixing Max Cooper's track "Enveloped" for Traum actually put him in contact with our label. Two EP releases followed on Traum and it was the "Routes of Life EP" (Traum V133) that created an even bigger following and lead to the idea of finally recording this album.
The album consists out of 11 never released tracks that highlight his talent to keep away from preset formulas and turn toward musical compositions.
Particles of Bliss is Ryan's debut album and is set to appear through Traum, one of Germany's finest labels when it comes to high quality house music. It has become a canvas for Ryan to demonstrate his skills to the fullest, with the result being 11 very exciting (and previously unreleased) tracks including a couple of more experimental cuts.
The Enchanted Garden opens the album with a melancholic combination of strings and pianos, after which we are being treated to two spectacular club tracks along the lines of Oliver Schories and Gui Boratto: Where The Right Things are and Beluga, both of which combine soaring synths to euphoric strings and organic but steady grooves.
As the album proceeds we get to hear more of such tracks: Aquarius, Head In The Clouds (the most experimental track on the album, but a real treat to the ears), the pitch black, bass-driven Entangled Lives and album highlight Dragonheart (a truly epic track with Davis himself on the mic). It is on tracks like these that Ryan's status as a skilled producer who knows how to enchant a floor with groundbreaking, highly emotive melodics is further cemented. But what's more important is that it has lead to a very impressive and intense debut album.
07. Gab Rhome - The Color Of Thyme [unsigned]
Gabriel Rhome hails from Montreal, Canada and has previous releases on Stripped and music signed to Supplement Facts.
08. Jaksa Pavicevic - Guilty For Fifty (Verche Remix) [A Must Have | AMH050]
A small jubilee.. label's 50th release.. thanks to all our artists, DJ's who played and promoted our music, to people who bought it, spreaded the word, and fck it, even to those who got it ilegaly.. , here's to another 50
Born in Dubrovnik, Croatia, Jaksa Pavicevic started his DJ campaign back in 1997. Music he was into at the start was techno of mid and late '90s. Staying up to date with other electronic music genres, like house, electro and some discoid tracks as well, in order to get a sound which will be more exciting and different than it would be by just playing and supporting one genre.
Jaksa's style today borders between house and techno with plenty of groove, sure to please any dancefloor worldwide.2005. sees Croatian producing his first beats. Through years his sound evolved and went through many changes but its always soulful and melodic music with plenty of groove.
Upgrading and developing his sound with each new song, started drawing attention on him by labels like Proton's Particles, Behaviors, Olaris, Silk and Etoka.Named as "one of Proton's labels core artists pushing the deep house sound" by Jay Epoch, Jaksa always tries to bring something new and innovative in the music.Privately enjoying variety of different music, from 50's and 60's soul music to funk and post-rock he'll point these as his biggest influences today.
He's also an owner of Abandon and A Must Have imprints which are his platforms for releasing only finest in electronic music and more.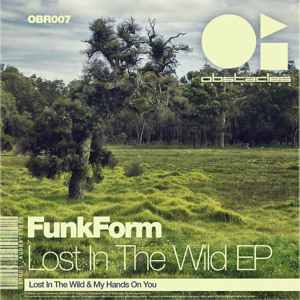 09. FunkForm - My Hands On You [Obstacles Recordings | OBR007]
For the seventh release on Obstacles Recordings we present a young and very talented producer and DJ FunkForm, hailing from Cairns, Australia. FunkForm has been getting some fantastic responses lately for his amazing productions from many renowned worldwide DJs. This release is set to have just as big of an impact!
This two track EP consists of a mellow deep house beauty Lost In the Wild and a forward thinking progressive gem My Hands On You. Both are equally masterfully crafted and are sure to please many discerning ears.
Released by: Obstacles Recordings
Release/catalogue number: OBR007
Release date: Jun 5, 2012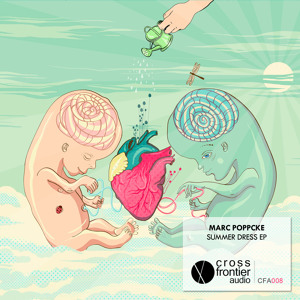 10. Marc Poppcke - Payback Time (Summer Dress EP) [Crossfrontier Audio | CFA008]
After the success of Marc Poppcke's Mind Revolution EP Remixes by Hernan Cattaneo & Soundexile, Cosmic Cowboys and Markus Homm, and his collaboration with Luis Hill for the last Crossfrontier Audio release, it is time for another solo EP by the CFA label head. The 'Summer Dress EP' beautifully displays Marc's preference for melody, while spicing it up with some serious dance floor drama. This release is dedicated to welcoming the summer, the long warm nights and the open-air season 2012.
Released by: Crossfrontier Audio
Release/catalogue number: cfa008
Release date: Jun 14, 2012