Hernán Cattáneo : Resident (Delta FM 90.3) - Episode 065
Part 1:
01. Plastikman - Mind In Rewind (JDB More Strings Change edit) [M_nus | unreleased]
02. El Mariachi - Monde (Checkor Remix) [Fluxus Music | Promo]
03. Omid 16B - Melodica (Original Dub) [Alola | Promo]
04. Tone Float - Ultramantra [unsigned]
Part 2:
01. DNYO - Roots (Echo EP) [Proton Music | PROTON0184]
02. Kazell - Temporary Bliss [Release Musiq | RMQ013]
03. Soulfinder - Satellite Circus (Nick Stoynoff Mix) (Global Communications EP) [Sleepless Nights Recordings | SNR006]
04. GRG - Stretch (Luis Junior Remix) [Replug Records | RPLG025]
Release Notes :
01. Plastikman - Mind In Rewind (JDB More Strings Change edit) [M_nus | unreleased]
Mind In Rewind appears on Plastikman's seminal artist LP 'Closer' which is available in individual track form on Beatport [MINUS100CLOSER] or as album bundle only including the single track mixed version as well as a continuous mix of the original album.
Closer was re-released as part of the extensive Plastikman 'Arkives 1994 - 2010' collection. The 'Replikants' part of the collection includes remixes of Mind In Rewind by Carl Craig (Carl Craig Prog 47 Remix) Steve Bicknell (Steve Bicknell Lost Remix) and Berg Nixon.
Very limited info on this one in terms of JDB, or if this is an official edit.
02. El Mariachi - Monde (Checkor Remix) [Fluxus Music | Promo]
El Mariachi (Yaroslav Gnatchenko) from Kharkov, the second largest city of Ukraine, is remxed by Athens based Costas Mitsopoulos (Checkor).
Checkor has remixed artists such as: Ryan Luciano (Feel It / Light Records), Verche (Grim Dawn / Aenaria Recordings), Darren Flecta (Magna / Fluxus Music), Demian Jack (Holograma / Stripped Digital), dpen (The Path / Indigo Records) & others, while in the meantime his first E.P "Tears Have Turned To Snow" (System Recordings) was released in 2011.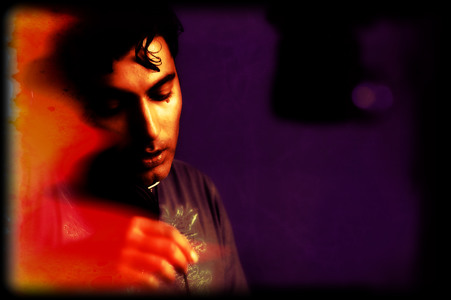 03. Omid 16B - Melodica (Original Dub) [Alola | Promo]
"Melodica" by Omid 16B is the first single from a planned collection of releases Omid will be putting out this year, whose intentions are pure and simple - raising consciousness and making people aware of the musicality that can be part of any house record and still make an impact to people across genre divides and the pop world, without any cheese or generic formulas that make up many singles today when they focus on hype and trends. "Melodica" is a piece of music with a heartbeat looping and letting emotions flow through hypnotic melodies with a twist of romance. Coming in three exotic and enticing mixes, this is something very special indeed!
Alola Records was created by Omid "16B" Nourizadeh, as a musical journey throughout the years, going as far back as 1994 when Omid started it from his bedroom studio still living at his parents at only 19 years old. From the range of records Omid made himself through to multiple artists, Alola has become an expression of love for proper house music.
04. Tone Float - Ultramantra [unsigned]
Tone Float return to Resident after having tracks on #010 w. Blue Velvet [Sudbeat | SB020] #018 w. 'In Pursuit (Neil Quigley Remix)' [unreleased] and most recently #052 w. Neil Quigley and feat. Cari Golden on 'Deal With The Devil' [Highway Records | Promo]
Tone Float Bio
We hate "tag" oriented web 2.0 way to cross audio flux. Music has the right to people, dance-floor is a state of mind They are connected with live session experience and dj/live set, close to house/electronic sounds, and techno structure.
Composed by two different brains: Da Lukas and Paolo Bigazzi, Italian duo Tone Float is a melting around electronic mellow melodies and house grooving structure.
Live performance is the core of the project, and live studio approach, as session, who define also a mark of making tracks. We love collect our works in Ep, including original version of the tracks In this sense our sessions, and live performance
wanna reach many "rooms". That's our commitment.
Tone Float have releases on Sudbeat, Urban Torque and Whosehaus.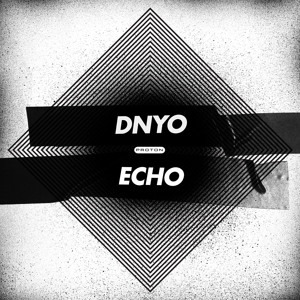 05. DNYO - Roots (Echo EP) [Proton Music | PROTON0184]
DNYO ('like saying Daniel' according to artist Daniel Oliveira) first came to the attention of Proton Radio and Label director, Jason Wohlstadter, during DNYO's "Treatment" podcast for the station during 2011.
No stranger to producing original material for the likes of microCastle and Indigo, the Brazilian maestro has already been remixed by progressive heavyweights Charlie May, Barry Jamieson and Andre Sobota, with his Aquatika EP one of the progressive highlights of 2012 thus far.
Currently busy with preparations for his Konstrukt label launching on Proton, DNYO has a flair for graphic and sound design, reflected in his website
http://www.wearekonstrukt.com/
which is home to his own sample and sound design creations. After a remix of Exoplanet for Proton earlier this year, DNYO is back with a superlative 2 track EP entitled "Echo". Reflecting the EP's long developmental process, both pieces are carefully constructed affairs, brim full of the textured sounds and rhythms, characteristic of the progressive sound defined by May, Jamieson and Sasha.
Juxtaposed against each other, "Roots" feels the slightly darker of the two, with building rhythms and futuristic textured layers leading to a tension-filled riff as the track progresses. "Fruits" immediately has a slightly lighter feel with its opening percussive elements, reinforced by a bright vocal intonation and glittering abstract melodies.
It is not just alliteration that denotes the "Echo" between the tracks, but the atmospheres and textures in both a perfect blend that encapsulates the linear growth from the "Roots" of one bearing "Fruit" in the other. Sit back and enjoy art in motion.
Released by: Proton Music
Release date: Aug 7, 2012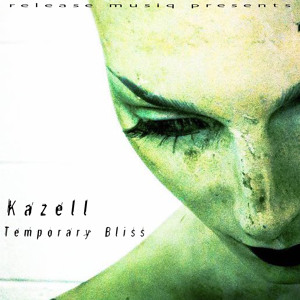 06. Kazell - Temporary Bliss [Release Musiq | RMQ013]
Scene veteran Kazell returns to Release Musiq for an electrifying new single titled "Temporary Bliss." The U.K.-native, L.A.-transplanted producer is known for his DJ sets and productions comprised of an electric and refreshing fusion of dub, tribal, and breaks layered over a tech-house foundation. His tracks have made their way to labels like Bedrock, Audio Therapy, and Lost Language and have been featured on compilations from icons like Sander Kleinenberg and Nick Warren. This sound caught the attention of Sasha and John Digweed who had Kazell join them on the eighteen dates of their Spring Club Tour 2008.

"Temporary Bliss" is a spaced-out, tech-house cruiser with some light proggy touches and an aim to ignite the dance floor. The pulsating drive that is the center of the track rarely lets up, with a lush soundscape of scintillating synth pads and dubby electronic enhancements giving the cut loads of vibrancy. It's an intricate nightclub journey, well-suited for placing within extended, after hours sets.
A first remix comes courtesy of the production pair Dathan and Kri. The Release Musiq label founder and psychedelic festival DJ combine forces for the evocative Alien Tripster Mix, bringing a more electronic edge to Kazell's original. An insistent, pounding rhythm signifies this peak time treatment with transformed effects, trippy embellishments, and a devilishly effective breakdown section that will take the club by surprise.
Finally, the duo of Armando & Greggor, who last appeared on Release Musiq's acclaimed Occupy The Gruv EP, remix "Temporary Bliss" into a bass heavy groover with dubbed-out keyboard elements, building white noise whooshes, and a very moody vibe. It's somewhat stripped down feel and tribal-influenced rhythm could make this a favorite of some of the more discerning DJs out there. These three cuts effortlessly make up another winning, club-primed package from Release Musiq. 


Released by: Release Musiq
Release/catalogue number: RMQ013
Release date: Aug 17, 2012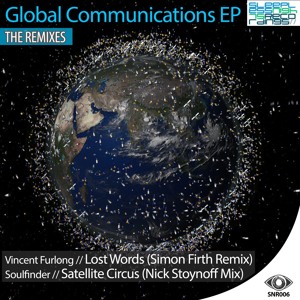 07. Soulfinder - Satellite Circus (Nick Stoynoff Mix) (Global Communications EP) [Sleepless Nights Recordings | SNR006]
Chicago producer Nick Stoynoff has become a Resident regular with tracks on #022 Dmitry Globa // La Aurora Boreal [Nick Stoynoff Remix) [Molecule Recordings] #043 w. Brandenburg (Berlin Dream EP) [Proton Music | PROTON164] #054 w. Li-Polymer // Plataforms (Nick Stoynoff Remix) [Afterglow Deep | AGRDEEP032] and most recently #063 w. Pete Lazonby // Sacred Cycles (Nick Stoynoff's 'Dark Cycles' Remix) [Molecule Recordings | MLC022]
Firmly Established DJ and Producer Nick Stoynoff Joins the Sleepless Nights Recordings Family. He makes his debut on SNR before the Summer of 2012 with a remix of Soulfinder's "Satellite Circus" which was found on SNR's debut release "The Global Communications E.P" with Vincent Furlong & Soulfinder.
The Global Communications Remix pack which is due for release in the coming months will also include Simon Firth's remix of Lost Words by Vincent Furlong.
We are delighted with what Nick has done to Soulfinders original and can assure you that all lovers of proper progressive house will love it too. We can't say enough how happy we are that Nick had graciously accepted our invitation to work alongside us and we look forward to presenting some of his original works in the future too. Check the soundcloud player just above this post to get a taster of Nicks remix of Soulfinders Satellite Circus
The remix pack of our Debut release on Sleepless Nights Recordings finally arrives and features mixes from Nick Stoynoff & Simon Firth. Global Communications EP - THE REMIXES will Available to purchase from all good digital download stores from August 21st.
Released by: Sleepless Nights Recordings
Release date: Aug 21, 2012
Nick Stoynoff Bio

Born and raised in Chicago, Nick was exposed to the pioneers of house music from a very early age, something that is evident in his 'classic' production sound.

On the production front, Nick has released a series of quality originals and remixes on well-respected labels such as Armada, Black Hole, Afterglow, Cr2, Baroque, Proton, Solaris, and Stripped Digital. Accolades include winning a DJ Mag competition to remix Mark Brown's "New Heights", which featured Nick's remix on Cr2.
Additionally, Nick's track "Kings of Dirty Gold" was featured on Pete Tong's "Fast Trax". Several originals and remixes of his have been licensed to various compilations including 'Ibiza Trance House 2009,' distributed by Universal in Germany and Solarstone's recent compilation, 'Electronic Architecture 2.' Furthermore, Nick has received support from Tiesto, Armin Van Buuren, Solarstone, Blake Jarrell, Paul Van Dyk, Max Graham, Jaytech, James Grant, Hernan Cattaneo, Nick Warren, Miss Nine, Cid Inc, Sasha, Eelke Kleijn, and many others.
His sound bears all the hallmarks of the halcyon days of early G.U. compilations, with its intrinsic attention to detail, spaciousness, and intelligent progressive arrangements. Always striving for a balance of drive and melodic atmospheres, Nick continues to approach every song with a unique objective in mind. He recently teamed up with Proton Radio as co-host of 'Key Sessions' to host himself and various guest DJ's that are purveyors of proper techno and progressive. Nick continues to grow not only as a producer and DJ, but also as a recording engineer and sound designer.
08. GRG - Stretch (Luis Junior Remix) [Replug Records | RPLG025]
The 25th release on Cid Inc's Replug imprint sees the debut of George Gomes aka GRG on the label.
The Brazilian producer who now resides in the UK has earned a great following for his contemporary progressive house sound and has already appeared on Vapour, Sangria, Energy BR and Stripped. His debut single for Replug is entitled 'Stretch' and it comes with remixes from Luis Junior and Andre Sobota.
The 'Stretch' original leads the package off with an array of great electronics and granular sounding percussion. The soft pads floating in the back ground momentarily dissipate to reveal a subby, pulsating bass line that goes through a killer set of chord changes as additional intricacies get added into the mix. The composition strips itself down for a celestial sounding drop that bottoms out briefly to reintroduce the pulsating framework and a set of granular, shifting tones that are both fresh and unique sounding. An educated dance floor will certainly appreciate this.