Hernán Cattáneo : Resident (Delta FM 90.3) - Episode 014
Part 1:
01. Azari & III - Manic (Maceo Plex Remix) [Turbo Recordings | TURBO 108]
02. Jin Choi - Half Baked (Maceo Plex Groove Remix) (Full Range EP) [Serialisim | SER010]
03. Håkan Libdo - Meatmatching (Summer Brendon Collins Mix) [High-Jack Records | HJ11]
04. Alex Celler - Blue Vaudeville (Shonky Remix) [Cécille Numbers | CEN014]
Part 2:
01. Santiago Garcia - Needing Rest (Original Mix) [Promo]
02. Radiohead - Codex (Henry Saiz Remix) [Soundcloud | Free Download]
03. Dark Soul Project & Andy Arias - To Be Or Not To Be [Subtract Music | Promo]
04. Lonya & Audio Junkies - Fetish (Audio Junkies Mix) [Insist Music | INSIST 001]
05. Oliver Lieb - Extrasolar (Epsilon Eridani EP) [Bedrock Records | Bed99]
Release Notes :
01. Azari & III - Manic (Maceo Plex Remix) [Turbo Recordings | TURBO 108]Label: Turbo Recordings
Artist: Azari & III
Title: Manic


On August 2nd, Azari & III drop their new single, 'Manic': a perfectly sculpted piece of dystopian-house-pop taken from their highly anticipated debut album. 

The Torontonian quartet, consisting of producer/musicians Dinamo Azari and Alixander III with vocalists Fritz Helder and Starving Yet Full, have crafted a distinctive sound that references the best of dance music's past with a firm vision of it's future. With 'Manic', Azari & III mix slick modern production with retro vibes, and incredibly catchy vocal hooks with dark lyrics, striking a balance that has earned them critical acclaim and a cult following. 

This limited Turbo 12" includes remixes from red-hot Crosstown Rebels star Maceo Plex, the legendary house-cat DJ Sneak, and breakthrough Spanish sensation Borderline, with Australia's Finger Prince adding yet another bomb to the digital package.
This summer, Azari & III have taken their charismatic and high-energy live show on the road with a plethora festival dates across Europe including Glastonbury, Lovebox, Melt & Sonar to name a few. UK fans can look forward to their record launch at London's XOYO on August 11th. The album will be released on Modular in Australia, and Loose Lips in Europe and the UK on August 8th.
Coming on // August 8th
Format // 12" and Digital
Catalog Nr. // TURBO 108
02. Jin Choi - Half Baked (Maceo Plex Groove Remix) (Full Range EP) [Serialisim | SER010]Artist: Jin Choi with Maceo Plex Remix

Title: Full Range EP

Format: Vinyl / Digital

Label: Serialism Records

Release: June 20 2011
Tracklist:

A1. Full Range

B1. Half Baked (Vinyl Edit)

B2. Half Baked (Maceo Plex Deep Remix) 

Digital Bonus Tracks:
Half Baked (Maceo Plex Groove Remix) – Digital Only

Half Baked (Extended Edit) - Digital
Only 
Red Day – Digital Only


Jin Choi is a musician, producer, DJ and live artist based in Berlin, Germany. Equally focused on groove and melodic structures, his music fuses electronic and naturalistic sounds to move the head and body. Once coined modern minimal, Choi's productions are equal parts emotion, melody and rhythm. "Full Range" is his first release on Serialism Records, the London/Berlin label run by Cesare Marchese (Cesare vs Disorder) & Federico Benedetti (Onirik). 

In a recent interview, Choi described himself as a Burial loving music-nerd who is simply trying to create his own musical language. He has released on Lessizmore, Contexterrior, RomanPhoto & Archipel, to name a few.
For SER10, he joins forces with Maceo Plex (aka Maetrik, the moniker he saves for his darker techno productions) to do just that. Most known for his recent revered deep-house single, "Vibe Your Love" on Crosstown, Plex makes the release the perfect late-night tool.


First up is "Full Range", a dubby tech-house number with ominous and increasingly glitchy repetitive vocals that remind the listener of what Choi seems to already know - "music is the universal language, music is no longer irrelevant". 

Next, "Half Baked", the EP's star, manages to perfectly fuse industrial sounds with melody making a blissed-out, deep- house track. Mysterious squeaks, hisses and factorial inner workings provide the backdrop while warm time-stretched freestyle vocals guide us through the production. This track gets the most attention with two different remixes by Maceo Plex.
The Groove Remix is a darker, more up-tempo affair providing the groove needed to make this the 
perfect peak-time track for a late-night tipsy sway on the dancefloor. Pitched down, looped vocals and driving synths provide the anchor. The Deep Remix is around 9-minutes of Chicago house inspired sounds layered with snappy high hats and emotive chords.
The EP also comes complete with an extended edit of Half Baked. 

Rounding out the EP is "Red Day". A jazzy production that shows off Choi's ability at mixing the machine with the heart; wrench-like clinking and clattering punctuate the melancholy (yet upbeat) progression of the track while the melody twists, bends and whirls.
Released by: Serialism
Release/catalogue number: SER010
Release date: Jun 20, 2011
03. Håkan Libdo - Meatmatching (Summer Brendon Collins Mix) [High-Jack Records | HJ11]
Håkan Lidbo needs no introduction as such – with over 250 releases under his belt in more than 20 years on the scene. Tech-house stables such as Force Trax, Poker Flat, Morris Audio and Neopren are among his many publishers, while his name has already become synonymous with deep/tech-house in whatever direction the genre takes. Meatmatching is an attempt to fuse tech-house groove and old-school vibe. Despite the obvious gravity of such a mission, the track displays irony which has already become Hakan's trademark. The remix from american Summer aka Brendon Collins (Regular, Tulipa) turned the track into dreamy & melodic opus.
Available now on High-Jack Records. 
http://www.beatport.com/#release/meatmatching/395944
Mastered by http://www.intellectualmastering.com
Released by: Subself Records
Release/catalogue number: HJ11
Release date: Jul 28, 2011
04. Alex Celler - Blue Vaudeville (Shonky Remix) [Cécille Numbers | CEN014]Label: Cécille Numbers
Artist: Alex Celler
Title: Blue Vaudeville EP
After a long break Cécille Numbers comes back with a great 4 tracker from Alex Celler. After huge tunes like "Caedmoon Loop" and "A Sin" together with his friend Anthea, Alex goes for his first solo record on Cécille. On the A side you find "Blue Vaudeville" a great emotional dancefloor track with an awesome catchy groove, together with Shonky's perfect summer anthem interpretation of this tune you have two different strong heaters for the hot summer. On the flip you find the cool clubbing monster "Dawn in the Jungle" with an unforgettable hookline plus "Eccosaise" which will shake many a bottom on the dancefloor...
Coming on // July 15th
Format // 12" and Digital
Catalog Nr. // CEN014
05. Santiago Garcia - Needing Rest (Original Mix) [Promo]
Location : Santiago Fariña, Buenos Aires- Capital Federal, Argentina
Main Label: Baires Records & Balkan Connection
Santiago Garcia was born in April of 1990 in Argentina, Capital Federal. Its an important date to mention because despite his short age, he has published so many tracks over the most diverse record labels around the world. Driven by an incessant, thriving search of the perfect sound, Santi finds his deepest influences in artists such as Francesco Pico, Hernán Cattaneo, Henry Saiz, John Digweed, Ormatie, among others. His strong passion about music and his productions were the key factors that made Santi stand out in Buenos Aires Underground scene & which let his productions shine through with the same quality deep pulsating rhythms are the order of the day, immersed in classy production , his tracks feature hypnotic hook line... 

He has appeared as a DJ in renowned booths such as Caix, Palacio Alsina (State nowadays), Decibels Club Amerika, Ryu, Kika Stage, and others. These days you can find Santi showcasing his material and work throughout various international radios, such as hungarian Radio Speci , Canarias Radio Techno (main radio station from the Canarias Islands, Spain),Proton Radio, Sonic FM, Frisky Radio, etc. Evidently, his main motivation is the creation of music. His sound –extremely hard to describe- would be considered as a fine blend between the deep, techno and progressive house genres. Currently he's working in several projects for diverse labels as Balkan Connection South Amerika, Particles, Balkan Connection, Bend Records, Dark Pleasure Records, Mistique Music, Baroque Records,Outside The Box Music, Master Lux Co., Le bien Et Le Mal Recordings (Compilations), Magnitude, and more. 

His tracks are supported by Hernan Cattaneo, John Digweed, Nick Warren, Francesco Pico, Marshall, Mastiksoul, Darin Epsilon, Cid Inc, Dave Seaman, Henry Saiz, Ogi Gee Cash, Jerome Isma-e, Sezer Uysal, Cassino & Laben, Eelke Kleijn, Hector Couto, Ricky Ryan and many more, at the same time appearing in the Tracklistings of these artists, and many times apearing in charts such as Hernan Cattaneo, Darin Epsilon..

In early 2011, Santiago decided to make his own label called "Baires Records" with his friend Milos Miladinovic (aka Bomber) balkan connection manager, looking for good & new talents, and dedicated to the progressive house music at the time of the day.
06. Radiohead - Codex (Henry Saiz Remix) [Soundcloud | Free Download]
This remix can be accessed and downloaded by liking Henry's Facebook page :
https://www.facebook.com/henrysaiz
Henry Saiz is the creator of a style that is a combination of his love for all things electronic with a deep passion for art. His music, as well as his work as a sound designer for film and TV has always been marked as forward thinking in approach and groundbreaking upon delivery. Henry's sound refuses to fall into a singular category, he takes in influence on many different levels and incorporates this into his live and DJ sets by forging a perfect balance of Electronica, Disco, House and Techno.
Henry's first productions were released through the highly regarded Global Underground and Paradigm Musik imprints. These releases were instantly noticed by house giant John Digweed, which led to creating one of the biggest tracks of 2009, which was also named as Pete Tong's Essential New Tune. Released on Bedrock, Henry's remix of Guy J's "Lamur" was regarded by critics and DJ's alike as "the track of the year". Following the success of this remix, yet another giant label; Renaissance commissioned the release of "Artificial Paradises EP" and "Madre Noche EP" in 2009 and "The Rider EP" in 2010.
Not a man to be content with such success, Henry whilst producing some of the biggest tracks around has also simultaneously been developing his live show. Using a combination of the Akai APC-40 controlling Ableton Live, Access Virus TI Synth and an iPod Touch, Henry has complete control over his meticulously created and fully original edits, loops and tracks. The integration of these techniques into his highly acclaimed podcast "The Labyrinth" and both live and DJ environments has allowed Henry to show his true potential in building sets that strike a chord with audiences. His rising reputation has earned Henry the honour of being asked to produce Balance Music's 019 compilation, due for release in June 2011. Following on from the likes of Timo Maas, Joris Voorn, Will Saul and Agoria, Henrys addition to this world-renowned mix series has more than lived up to expectations and has set a new benchmark in depth and quality.
Whilst being a producer, DJ and live performer is paramount to Henry, another element close to his heart is to find and develop new talent. Henry started his own label, Natura Sonoris (Nature Of Sound) in 2008 and it has become a platform for not only his own productions but also for that of artists such as Damabiah, Sistema, Cora Novoa, Soundexile, 7thKey, Dosem and Van Hai to name but a few. The focus of the label is to connect electronic music with art and life. This is reflected in all aspects of each release from the music itself down to the artwork, a formula that has been received extremely well and now has a big following worldwide.
Henry has now taken his DJ and Live shows around the globe, performing at venues in Europe, Asia, South America and Australia. He has also been a part of festivals such as Sónar and Creamfields (he returns again to both in Summer 2011) amongst others and continues to be one of the most popular up-and-coming Spanish artists of his generation. His constant growth has enabled him to spread his music to new audiences and is, without doubt, one of the bright new talents on the global electronic music scene.
07. Dark Soul Project & Andy Arias - To Be Or Not To Be [Subtract Music | Promo]
Dark Soul Project Hails from Buenos Aires, Argentina.
"Hernán Cattáneo played one of my new original tracks i have on the go, in this opportunity , did it with my dear friend andy arias
. i hope u will like it !!!!"
If you like his sound check out this mix here :
http://soundcloud.com/darksoulproject/d ... -july-2011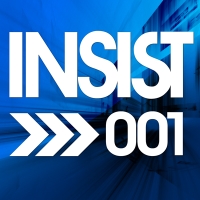 08. Lonya & Audio Junkies - Fetish (Audio Junkies Mix) [Insist Music | INSIST 001]Label: Insist Music
Artist: Lonya, Audio Junkies
Title: Face Lift / Fetish EP
Tracklist :
1. Lonya & Audio Junkies: Face Lift
2. Lonya & Audio Junkies: Face Lift (Patrick Kunkel & Dirk Redmer Remix)
3. Lona & Audio Junkies: Fetish
4. Lona & Audio Junkies: Fetish (Audio Junkies Remix)
The first release on outrageous and brand new label INSIST MUSIC presents some of the rising stars of the israelian electronic music scene: Lonya in collaboration with Audio Junkies. Lonya is a Tel-Aviv based artist and dj. He is a co-founder of Asymmetric Recordings and the leading force behind Asymmetric Soul live-act, a leading Israeli soulful house project. 

His signature electronic sound and sophisticated production skills had not passed unnoticed and evolved over long period of time, while recieving recognition from large club audiences and top djs. His unique live/dj sets have a distinct style which ranges from uplifting tech house to deep and minimal melodic techno.

The brothers duo Audio Junkies are Daniel Rave and Yoav 'Joe' Rave aka JoMaJo, based in Florentine, in south of Tel-Aviv. Their live act is a dancefloor oriented show, including original productions and remixes made by Audio Junkies backed by an electric guitar, synths and controllers.

The main track on INSIST MUSIC's first strike, "Face Lift", is a piece of uplifting tech house using a sequencer line that is growing and growing until the end.  The track is reworked by Patrick Kunkel and Dirk Redmer – by preserving the original's flow and adding some more house elements to the arrangement. So, in the end, it turns out to be an uplifting "Face Lift". Definitely groovy and god's gift to the dancefloor. 

The second track, "Fetish", also comes in two versions: The Audio Junkies Mix, which is part of  the vinyl, makes use of a hypnotic melody which lets the sun shine everywhere – even in the darkest and roughest clubs all over the globe. The Lonya Mix of this track focuses even more on Detroit style melancholic elements and is available only digital as a special bonus track to the first release of INSIST MUSIC.
About INSIST MUSIC :
The Frankfurt-based label INSIST MUSIC was founded in 2010 by Patrick Kunkel and Dirk Redmer. This shining new label basically presents modern rough and groovy tech-house music, produced by many German and international artists, such as Lonya & Audio Junkies, Ingo Boss, Sascha Sonido, Ping! and – of course – by Patrick Kunkel and Dirk Redmer themselves.

Kunkel and Redmer have been part of the German electronic music culture for more than 15 years. After working toghether both as DJs and hosts in various clubs in Frankfurt, and already running different labels, they decided the time would now be right to found INSIST MUSIC.

They can rely on many year's of experience. While Dirk Redmer already worked as resident-dj in famous clubs like the U60311 in Frankfurt and played all over central Europe, Patrick Kunkel is working for the world famous company "Cocoon Records", where he is responsible for digital distributions, for over 5 years.
Both artists have worked together on many different projects over the last 15 years. " Sexy Pie" with Lenny Kravitz' sax-player, Harlod Todd, being only one of many. 
Now they re-united to form the next big thing in German music-biz: INSIST MUSIC.
Coming on // August 15th
Format // Digital
Catalog Nr. // Insist001
09. Oliver Lieb - Extrasolar (Epsilon Eridani EP) [Bedrock Records | Bed99] Label // Bedrock Records
Artist // Oliver Lieb
Title // Epsilon Eridani EP

A1. // Non Binary 9:20

B1. // Epsilon Eridani 8:15

B2. // Extrasolar 6:52

Preview tracks here on soundcloud :
http://soundcloud.com/bedrock_rec
Buy :
http://www.beatport.com/release/epsilon ... -ep/397899
Vinyl :
http://bedrockmusic.bigcartel.com/
Frankfurt based DJ & producer Oliver Lieb has been in the premier league of electronic producers since the late 90's and always keeps surprising and amazing people with his extraordinary sounds and diversity of styles. He views music as an endless horizon of expressing himself and refuses to be pigeonholed in one specific genre, an attitude well suited to the Bedrock ethos. His Bedrock debut, the mighty, soaring, 'Parallax', is already a highlight on John Digweed's current 'Structures Two' album, and the 'Epsilon Eridani EP' is the next exceptional release to come from Bedrock.
'Non Binary' with its buzzing electronic pulse of a backbone and hissing hi-hats grasps your attention immediately as a series of weird and wonderful noises draw you into the depths of the track and towards a swirling breakdown, before launching back into a heightened hypnotic groove. Pure class! A twisted pulsating bass hook and percussion FX show that Oliver Lieb's creative juices are flowing to maximum effect through title track, 'Epsilon Eridani', as he builds another subtle masterpiece. Finally,  'Extrasolar' exhibits a more melodic attitude, as Lieb lays down a final sophisticated audio experiment. Listen up - this is a master at work!
Release: // 18/07/11
Format // Ltd Edition 12" Vinyl & Digital
Catalog Nr. // (Bedrock) Bed99