Hernán Cattáneo : Resident (Delta FM 90.3) - Episode 022
Part 1:
01. Superpitcher - White Lightning [Kompakt | KOMPAKT 240]
02. Stelios Vassiloudis & Sasse - The Z [Bedrock Records | Bedsvs1]
03. James What - It Feels Wrong [Poker Flat Recordings | PFR 121]
04. Enrico Trevis - Spirits (Daneel Remix) [Rezongar Music | RZG008]
Part 2:
01. Russian Linesman - I Am Narcassist (Ryan Davis 'Leaves of Autumn' Remix) [Elëfant | ELF0021]
02. Hugcaro feat. James Hurr - Stranded Again (Liz Cirelli Remix) [SYCDmusic | SYCD009]
03. Dmitry Globa - La Aurora Boreal [Nick Stoynoff Remix) [Molecule Recordings | Promo]
04. Dousk - Estrange (Kasey Taylor Remix) [Vapour Recordings | VR105]
Release Notes:
01. Superpitcher - White Lightning [Kompakt | KOMPAKT 240]
Album // Total 12
Various Artists // Kompakt
Format // Do Lp // Digital Only // Cd
It's that time of year again: the days are getting longer (at least here on the West Coast), the summer tours are starting to shape up, and, yes, Kompakt has finalized the tracklist for its annual compilation of the best previously released and unreleased gems from its talented family. The 12th Total compilation, looks a lot leaner than its predecessors of the past few years, claiming only 12 (coincidence?) titles to its name, making it the first version of the comp to come as a single CD (or double-LP) since 2003's Total 5. Still, as can be expected from the series, most of the Kompakt heavyweights are accounted for with contributions also from Matias Aguayo, and The Modernist finding their way onto the newest edition.
New and exclusive tracks by Wolfgang Voigt, Superpitcher, Michael Mayer, The Modernist, Reinhard Voigt, Jürgen Paape (vinyl only), Mohn (a new project of Burger & Voigt).
Superpitcher grew up in the south of Germany, alone and lonely. He started to collect music at 16, seduced by the soft sounds of Prefab Sprout, Scritti Politti, and Roxy Music. A decade later he found himself working in the distribution department of KOMPAKT and found new heroes – Wolfgang Voigt, Chain Reaction, Joerg Burger and Air Liquide – men that linked his sonic youth and adult aspirations. Following the release of his landmark 2001 single, "Heroin" he gave up work, deciding to forge a new nocturnal lifestyle, increasing his DJing, steadied his socializing and worked on perfecting his studio production skills – nothing less than engulfing electronic pop and shimmering, glimmering techno.
Today, Superpitcher has managed to accumulate a lovely discography of diversity including his unforgettable version of Brian Eno's "Baby's On Fire", the acclaimed full length "Here Comes Love", the adored mix CD "Today" and remixes for many including Dntel, Quarks, M83 and DJ Hell. Superpitcher keeps on a constant touring schedule and is now touring in support of his recently completed album titled "Kilimanjaro," which is available now!  
Released // August 29, 2011
Format // Do Lp // Digital Only // Cd
Catalog Nr // KOMPAKT 240
EAN // 880319058837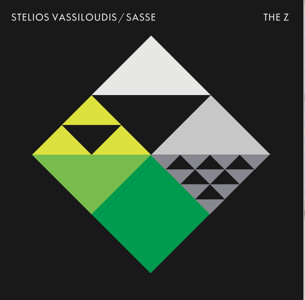 02. Stelios Vassiloudis & Sasse - The Z [Bedrock Records | Bedsvs1]
Artist: Stelios Vassiloudis & Sasse
Title: The Z
Following the excellent singles from Maxime Dangles, Alan Fitzpatrick and Wiretappeur, Bedrock keep up the pressure with a superb collaboration between Stelios Vassiloudis & Sasse …

1. Original Mix 09:54
2. Steve Bug Remix 08:24
3. Simon Garcia Remix 07:34

'The Z' is the first single to be taken from Stelios Vassiloudis' (aka Stel) forthcoming debut album for Bedrock and is yet another release from the label that should not be missed.
The original version of 'The Z' is a sophisticated, subtle, hip wiggling, percussion led beauty that builds in intensity, throbs and ebbs and flows with supreme ease.
Germany's Steve Bug toughens and tightens up the bottom-end, adding some superb handclaps and turning up the pressure to create a hissing intro build, before adding some stunning detuned elements into his interpretation.
Finally, Spain's Simon Garcia moves away from the percussion-led attitude of the previous versions, creating a more techno inspired remix, full of towering hypnotic synths and hissing hi-hats. 'The Z' is undoubtedly a masterful creation and yet another superb package from Bedrock.
You may have already heard Stel on Bedrock recently in his Wiretappeur guise (his collaboration with Florian Kruse and Nils Nurnberg) with the much loved 'Everybody Loves Ice Cream EP'. Wiretappeur releases regularly hit the Top 5 of the Beatport charts and their deep house vibes and warm sounds have been firm favourites of many acclaimed DJ's.
Working so closely with Bedrock has resulted in Stel signing an album deal with the label (scheduled for release in late October/early November). Along with his solo productions, the album also includes collaborations with some key artists and guest vocalists. Presented over two discs, the album commences with a beautiful cinematic soundscape on CD1 whereas CD2 allows Stel to showcase his club sound, which develops from a deep house grooves right through to a techier vibe. Both discs are exquisitely mixed, with each track immersing itself into the next and are set to become a critically acclaimed debut album from this very talented artist.
Stel is a musician, producer and DJ who has released music under various monikers and aliases over the last 5 years, racking up an impressive discography with, for example, releases on Bedrock, Moodmusic, Fresh Meat and Dieb Audio. His in demand production skills have also garnered numerous remix opportunities for a wide range of artists such as: John Digweed, King Roc, Sasse, Sander Kleinenberg and Shlomi Aber, among others. Some of his most vocal DJ supporters over the years have been luminaries like: Sasha, Josh Wink, Laurent Garnier, Satoshi Tomiie and Stephan Bodzin. As a DJ, Stelios has travelled all over the planet playing his particular brand of deep house and techno to enthusiastic crowds in locations as diverse and intriguing as Brazil, China, Colombia, Russia and Japan among many, many others.
For this Bedrock single release, Stel has collaborated with Sasse (aka Klas Lindblad) from Finland, whose first releases came out on Sähkö/Puu as Freestyle Man and are considered a milestone in the Scandinavian house sound with the original 12-inches still very much sought after collectors items. In 1996 he started the highly respected Moodmusic label, which was followed  by the birth of Sunday Music, a musical platform for Sasse and Henrik Schwarz to release their productions. Having built his beloved BlackHead Studios in Berlin (2005) with companions Ewan Pearson and Filippo "Naughty" Moscatello, he recorded his debut artist album ('Made Within The Upper Stair Of Heaven' on Moodmusic), which was followed by the landmark 'Toinen' (2008) album. Sasse is a DJ/producer of the highest order and his superb 'The Z' collaboration with Stel on Bedrock is set to raise his profile even further.
Released by: Bedrock Records
Release/catalogue number: Bedsvs1
Release date: Sep 26, 2011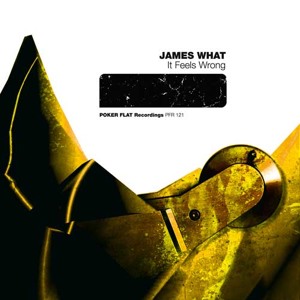 03. James What - It Feels Wrong [Poker Flat Recordings | PFR 121]
It Feels Wrong by James What
release-date: 02.09.2011 | pfr121 | 12 inch
A1. - It Feels Wrong
B2. - It Feels Wrong (Lee Curtiss Remix)
B3. - In The Dark
D4. - Work What I Have (Digital exclusive)
London based James What is a well known musician treading the more left-field and creative end of the Tech House spectrum. His numerous EPs alongside Dan Berkson have become Poker Flat classics in recent years and so we're happy to welcome him in his first solo effort for the label.
Lead cut 'It Feels Wrong' fuses classic analog bass with lively synth work and satisfyingly complex question-answer passages that whisk us away into a sweaty, late night vibe immediately.
Berlin based lord of the witching hour Lee Curtiss adds his touch on the remix side with a killer acidic treatment of 'It Feels Wrong'. Tense, soulful and teasing, this warm and super playable version will no doubt find its way to freaky dancefloors everywhere.
'In The Dark' slowly builds edgy, spooky elements in a deep, dark and sexy trip. Combining smooth chords and keys, with trippy synths and sinister vocal snippets, What's bright and clear production works wonders in this slow-burner.
As a special digital bonus, James provided 'Work What I Have'. It's a tooly, teched-out house jam that will surely satisfy fans of his groovy, stripped down sound.
DJ FEEDBACK:
Martin Landsky (Mobilee):'Top top top. I already play this record every single gig. Love the original and 'In the dark' ...best Poker Flat since some time for me!'
Oliver Huntemann (Super 8 Music Productions):'Nice one. Laid back and relaxed. i like! '
Martin Eyerer (Speedproductions):'Dope release. The LC rmx is my fav but also liking the originals... '
Alland Byallo (Liebe*Detail): 'Lee's mix is excellent! I really love "Work What I Have" though. Smooth but bumpin'.
Joris Voorn (Rejected): 'Great bassline and crispy grooves in 'It feels wrong'!'
04. Enrico Trevis - Spirits (Daneel Remix) [Rezongar Music | Promo]
Limited information on this advance of the release, Rezongar Music is a Buenos Aires imprint, and is receiving fresh unsigned demos to release new EP's (Demos should be sent to
admin@rezongarmusic.com.ar
) :
http://soundcloud.com/rezongarmusic/tracks
Enrico Trevis is from Padova (Italy) and has music out on Evolution Recordings, Kaotika Records and Footmusic Records.
Daneel also hails from BA, Argentina, you can check out more of his remixes here:
http://soundcloud.com/daneelargentina/tracks
05. Russian Linesman - I Am Narcassist (Ryan Davis 'Leaves of Autumn' Remix) [Elëfant | ELF0021]
Croston Hall Remixes EP
The Russian Linesman's single "bratislava story" complete with a remix from border community's Avus received great support across europe. since then he has had releases on global underground, proton music, manual music, archipel musique and elefant recordings, to name a few.

He is currently working on music inspired by recent trips to iceland and the faroe islands. his live laptop and dj sets have seen him appear on proton radio and various countries across europe including holland, poland and the uk. he has played alongside many other exciting producers and djs such as lone (dealmaker records), paul hazendonk (manual music), harmonic 313 (warp records) and nathan fake (border community). He also has a record label, loki recordings.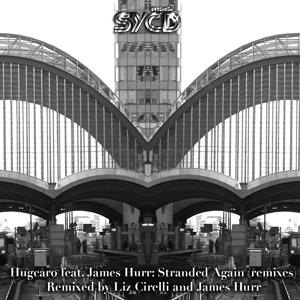 06. Hugcaro feat. James Hurr - Stranded Again (Liz Cirelli Remix) [SYCDmusic | SYCD009]
Hugcaro feat. James Hurr: Stranded Again Stranded Again is rooted in a song called Stranded from the album Pepi's Tokyo 2001. It was released on Prohibited Rhythms and composed for Begona Alegria's 2001 spectacular multimedia fashion show extravaganza in Tokyo, Japan, to introduce her to the Japanese press. The vocals, comes courtesy of James Hurr (Sharp Boys, Hoxton Whores and one half of KlubKidz, Sleazesisters, and Bill & Hurr). The following release "Stranded Again (remixes)" scheduled for November will include remixes by the one and only Liz Cirelli (Dextress, Plastiq Chic and Liz Cirelli & Minski) and Blacktron (Big Toy Music).
Released by: SYCDmusic
Release/catalogue number: SYCD009
Release date: Dec 1, 2011
Liz Cirelli Bio:
Having studied music since the tender age of 13, Liz Cirelli has muisc well & truly running through her veins. Originally a classically trained musician, it was at the age of 18 that she was first introduced to electronic music. She has been hooked ever since.

Liz is known for her musical diversity and is currently working on 4 different dance projects: Liz Cirelli, Liz Cirelli & Minski, Dextress & Plastiq Chic. 

Liz's first solo release Ultra Violet on Loulou Records, gained support from the likes of John Acquaviva, Kolombo, Tony Senghore, Noir, Kid Dub & Tim Green. Since then, Liz's tracks have received full support from Martin Eyerer, Stephan Hinz, Dubfire, Nick Warren, Mark Knight, Dumb Dan & Henry Saiz to name but a few. 

During 2009 Liz began working on a violin-infused techno project with the hugely talented violinist, Minski Revolver. Experimenting with a fusion of classical and electronic music, they are producing a variety of innovative and captivating tracks. Their first EP came out on Henry Saiz's Natura Sonoris imprint and was supported by Pete Tong, Laurent Garnier, Hernan Cattaneo, Sasha, Digweed, Agoria & Nick Warren, with Cattaneo placing the title track of the EP, Shiver, at no.4 in his December 2009 charts. Their second EP is also out now on Mirabilis. With demand increasing & creativity flowing they are now excitedly forming their much-anticipated live act.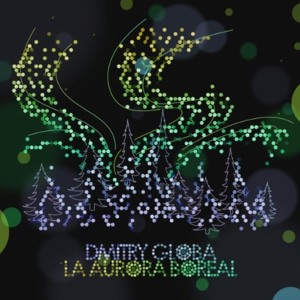 07. Dmitry Globa - La Aurora Boreal [Nick Stoynoff Remix) [Molecule Recordings | Promo]
Press Release:

"La Aurora Boreal is the work of Ukranian producer Dmitrij. The track is gorgeous downtempo soundscape, rolling cut up breaks and percussion underpin the lush pad and piano layers, and later on some warm bubbling synths filter up and wash over the listener.
The club cut is from Molecule stalwart Nick Stoynoff, who has taken the key elements, warped them and weaved them into a deliciously deep prog tapestry. Percussively intricate with a deep insistent groove, Nick adds a fabulous retro house tinged bassline and a surprising orchestral break. Pure quality."
Released by: Molecule Recordings
Release date: Oct 31, 2011
Nick Stoynoff Bio:

Born and raised in Chicago, Nick was exposed to the pioneers of house music from a very early age, something that is evident in his 'classic' production sound. Since his introduction to electronic dance music, Nick has developed and honed his skills as a DJ and producer, appearing at multiple venues in Chicago and throughout the United States.

On the production front, Nick has released a series of quality originals and remixes on well-respected labels such as Armada, Black Hole, Afterglow, Cr2, Baroque, Proton, Solaris, and Stripped Digital. Nick has received support from Hernan Cattaneo, Nick Warren, Miss Nine, Sasha, Eelke Kleijn, and many others. His sound bears all the hallmarks of the halcyon days of early G.U. compilations, with its intrinsic attention to detail, spaciousness, intelligent progressive arrangements and genre-defying structures. Always striving for a balance of drive and melodic atmospheres, Nick continues to approach every song with a unique objective in mind, and continues to grow not only as a producer and DJ, but also as a recording engineer and sound designer.
08. Dousk - Estrange (Kasey Taylor Remix) [Vapour Recordings | VR105]
Vapour Recordings returns with a stunning remix EP from a main who needs absolutely no introduction what-so-ever....If you don't know who Dousk is, you've been hiding under a rock as he's the man main from the Mediterranean who has been belting out hit after hit for years now.This is a fantastic remix EP.
First up label boss Kasey Taylor takes on remix duties on the classics Estrange and Nails, Uruguay's Logiztik Sounds & Mauricio Duarte take up their duties on nails and our latest and hottest recruit from Sydney Australia, Rodskeez - turns in a more Left Field type of mix on Dirty Teeth..This is an absolute must have release...