Hernán Cattáneo : Resident (Delta FM 90.3) - Episode 044
Part 1:
01. Alex Arnout & Seb Zito - Moments of You (Fusic Vol. 1) [Fuse London | FUSED001]
02. January Tuesday - True Love's Sake (Andre Lodemann Vocal Mix) [Miso | MISO018]
03. Alexander Daf and Spieltape - Be Water (Rodriguez Jr. Remix) [Festival Lounge Limited | FLL002]
04. Lank - Random Condom [AlterImage Recordings | AIR036]
05. Santi Mossman - Etheric Signal [Baires Records | Promo]
Part 2:
01. Traumer - Zyklisch [Sign Industry | SIGN03]
02. Issac - Things Get Moving (Two Kinds Of Hell EP) [Mineral | Mineral001]
03. Sound Process - Brain Notes [unsigned]
04. Tvardovsky - Brain Code (Santiago Garcia Remix) [Particles | PSI1206]
Release Notes:
01. Alex Arnout & Seb Zito - Moments of You (Fusic Vol. 1) [Fuse London | FUSED001]
Fuse London has become something of a byword for quality house music in the capital of late, with esteemed international players regularly joining the crew every Sunday at their beloved Brick Lane home. Fuse however, isn't a promoter whose popularity boils down to the calibre of their guest DJ's.
Instead, it's the precocious talents of their residents that occupy that particularly role. It's a tactic that's served them well too, and like all great residents, they're beginning to find their feet outside of their traditional environment. With all this in mind, if you've yet to encounter Fuse, (or even, if you want to discover more), then their inaugural release of this sort, 'Fusic Vol.1' can be considered a fitting snapshot of both the club's ethos and sound.
The results then, are as vehemently underground as you'd expect, not least from key protagonist Enzo Siragusa, who teams up with Luke Miskelly and the vocal talents of Stevie Kerr on opening track 'Changing'. Constructed on an airy, minimal tip and featuring a dreamy vocal, it's playful yet dour, and restrained yet catchy: a difficult trick to achieve yet one that's fulfilled with conviction here.
Occasionally sparse, oddball trippiness is then the order of the day on Ittetsu's piano led '1018': one of those tracks that yearns for a crisp sound system to be fully appreciated. Jun Akimoto's 'Do This' isn't too different, only this time it's even more bleak and ominous, with a haunting synth dominating matters. So while the latter pair showcase Fuse's more resolutely experimentalist side, the likes of Rich NXT's 'Serotonin Serenade' and Ben Rau's 'The City' are more indicative of the club at its energy laden best, as the atmosphere is brought up a notch - relentless beats and rolling percussion bringing us toward more familiar ground.
The best though, is left to last, as Alex Arnout and Seb Zito combine wonderfully on the luscious strands of 'Moments of You'. With positive vibes abounding courtesy of its swelling synths and all round classicist vibes, it makes for a fitting conclusion, and one that's certainly in keeping with Fuse's positive start to life as a label. [Ibiza Voice Review]
Released by: Fuse London
Release/catalogue number: FUSED001
02. January Tuesday - True Love's Sake (Andre Lodemann Vocal Mix) [Miso | MISO018]
January Tuesday is a brand new project from Charles Webster and LA 
vocalist January Thompson, this is their 1st e.p.

The e.p kicks of with the deep, smooth rumblings of 'our jewel',
juxtaposing dark atmospherics, bleak beats and filtered guitars with
pure, sweetly resigned vocals, the result is truly hypnotic .. in parts
quite reminiscent of Charles' now classic album 'born on the 24th of
July'.
'Our Jewel's' beauty and quality was immediately recognised by Warner Brothers who picked up the track for inclusion on there new hit t.v show 'the Secret Circle'


Next is 'true love's sake' with it's strangely, time signature
switching beats and raw sounds it is another deep, moody introspective
beauty of a song, prefect for these dark days.

After the original Charles Webster produced mixes we have a stellar
set of remixes, kicking of with a balearic beauty by Coyote (Is It
Balearic recordings), their 'Tropical Heat' mix, glides along,
blissfully building for over 6 minutes before they introduce the
vocals over their sneakily edited guitar patterns and dub bass, this
mix is set to be a beach/pool side classic.


Last but not least we bam up the tempo a little with Andre Lodemann's
mixes of 'true love's sake', Andre delivers his classic Berlin take on
deep, chunky house, using the vocal to full effect over swooping
chords and sequences and a killer octave bass line...pure class
!...and the whole thing is finished off with a lovely Lodemann
instrumental for the vocal-phobes out there.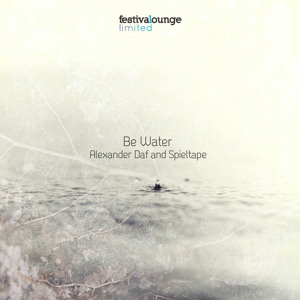 03. Alexander Daf and Spieltape - Be Water (Rodriguez Jr. Remix) [Festival Lounge Limited | FLL002]
After huge success of our first release 'Icelandic' by Bluestorm, we present to you the second pack from our new sublabel Festival Lounge Limited. 'Be Water' is a product of collaboration of two talented producers: Alexander Malyutin aka Spieltape, who is also known for his releases on such labels as Global Underground, Darkroom Dubs, Lo Recordings, Time Has Changed, and Alexander Daf, who made some great tracks for Parquet Recordings, Aleph Zero Records, Proton Music and the list goes on. Deep and slow 'Be Water' has been remixed by famous French producer Rodriguez Jr. and popular Russian musician Paronator.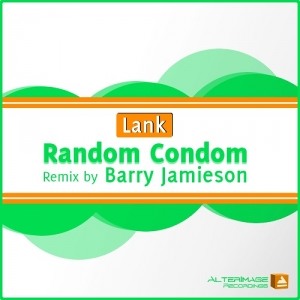 04. Lank - Random Condom [AlterImage Recordings | AIR036]
To kick off 2012 and the label's 36th release, AlterImage Recordings welcomes back one of the biggest names in electronic dance music (EDM) of 2011, Peter Goylan, AKA, Lank! Lank brings the heat with this floor shaking tune along with a extremely fresh take by Barry Jamieson!
Between a slew of international gigs Lank has had a number of monster releases in the past year on labels like microCastle, Outside the Box and Baroque and makes his long awaited return to AIR with "Random Condom".
Random Condom is a techy and bouncy number that floats long with precise percussion and a melodic hook that will keep the dancefloor moving. Peter's production talents come though in every aspect, creating futuristic a sound a previous generation couldn't even dream of.
On remix duties is none other than Barry Jamieson. Barry's past work in the studio has lead to some of the biggest and most classic releases in EDM. Whether working with Sasha on the Involver series or creating the soundscapes of shows like the international CBS hit, CSI, Barry's talent is not easily matched and this shows in his incredible remix. Cutting edge, modern and still familiar, Barry takes Random Condom to another level that can only be described as "awesome" with fat basslines, moving drums and a perfect play on the original's hook.
This release represents the new sound of techno. Bending the best of the genre with a modern approach and clean sound, AlterImage is pushing the envelope for musical standards.
05. Santi Mossman - Etheric Signal [Baires Records | Promo]
http://soundcloud.com/santimossman/tracks
Santiago Mossman is another new South American talent, hailing from Santa Rosa (Argentina). Santi has releases on Baires Records and Balkan Connection South America. As well as having his music picked up by Hernan, Santi's remix of Guy Gerber's Timing (made with Simon Vuarambon) was picked up by John Digweed and featured on his Transitions show through a live recording from B 018.
06. Traumer - Zyklisch [Sign Industry | SIGN03]
Already support by : Laurent Garnier, Sasha, Hernan Cattaneo, Len Faki, Lucy, Gary Beck, Stephan Bodzin, Umek, Alan Fitzpatrick, Electric Rescue... 
Deep and Peak-Time Techno are the words for this third Sign Industry release !
TRAUMER : This young french producer combines dark techno beats, house grooves and melodic elements. This diversity has earned multiple noticed releases on 1605, Klangwelt, IRM. Skryptom trusted him with a multifaceted EP, symbol of his musical variety.
Released by: sign industry
Release/catalogue number: 03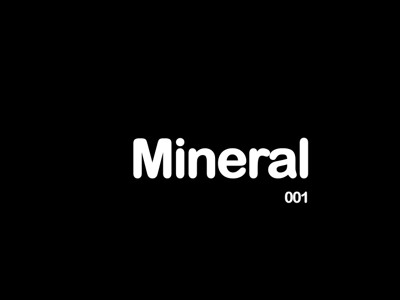 07. Issac - Things Get Moving (Two Kinds Of Hell EP) [Mineral | Mineral001]
First Release on [Mineral] "Issac - Two Kinds Of Hell EP" Is Out Now!
Isaac [(Mineral | Fade | Loöq Records | Hatchwork | We Are Here] made the move to New York City in 2004 and began producing. The positive reactions to his music began almost immediately with support from Sasha. Recently, Nick Warren named Issac as one of the best dj's/producers of 2010 and one to watch in 2011. Issac's music is strongly supported by: Sasha, John Digweed, Hernan Cattaneo, Nick Warren and Charlie May among others.
Released by: Mineral
Release/catalogue number: Mineral001
Release date: Feb 15, 2012
08. Sound Process - Brain Notes [unsigned]
Juan Goya (aka Sound Process) is the Argentinian born, Buenos Aires based dj & producer gained a lot of attention in 2010 with his track "Anatolian" for friskyRecords, a track that has been on many DJ's wish lists for many months.
In 2003, when he discovered that his passion for the music was stronger than the pleasure that listening to it gave him, he started exploring the world of production. He decided to study music production and started to develop knowledge about new softwares, hardwares, digital recording techniques and introducing himself into music theory. His first tracks were ambient, trip hop and Down tempo cuts which were his first step into finding his own and personal sound.
His Influences came from the british dance music industry artists like John Digweed, Sasha, Hernan Cattaneo and Danny Howells. Focused on deep and rough-edged underground house, his musical taste and style tend towards progressive house and melodic techno.
http://soundcloud.com/soundprocess/tracks
Now fully stepping out into the club scene his thunderous, yet mellow soundscapes are played in clubs as far as from Brazil to Tokyo, from Russia to Mexico. His tracks are played and supported by top djs and producers around the world such as Sasha, Hernan Cattaneo, Nick Warren, Dave Seaman, Henry Saiz, Eelke Kleijn, Pole Folder, Cid Inc (Mashtronic), Soundexile, Darin Epsilon and Martin Garcia, to name a few.
Besides his work as a producer, he has also been gaining fame as a DJ. His unique blend of deep-tech, progressive house and melodic techno, has given him a very distinct sound. With a discography of over 50 signed tracks between originals and remixes up to date in great labels like Baroque Records (UK), Outside The Box Music (NED), Flow Vinyl (PR) Stripped Recordings (UK), Replug (FIN), Lowbit (UK), Composure Records (UK), friskyRecords (USA), Offside Recordings (ARG), between others. With even more releases and remixes for 2012, you can catch Sound Process on friskyRadio for one complete hour of mixed musical exquisiteness every first thrusday of the month on his show "Still Deeper".
09. Tvardovsky - Brain Code (Santiago Garcia Remix) [Particles | PSI1206]
Tvardovsky comes to Particles out of the Ukraine, emerging as one of the most promising progressive acts in the region after appearing in 2011's Winter Particles compilation and culminating in the Beatport Progressive Top 100 best-selling Code EP at the end of last year. He's now at the helm of his own music label, Stereo Paradise, and his own radio show, Secret Reality. , , The deeply melodic Brain Code gets remixed now by two fast rising Particles residents each, like Tvardovsky, at the helm of their own respective music labels at Proton: Argentina's Santiago Garcia, founder of Baires, and Mobilize, founder of Mobilisiemusik. Directed by Jay Epoch, A&R by Renee Ugarteche, Mastered by Santiago Garcia, Cid Inc. Designed by Royal Sapien.
Tvardovsky has featured on Residents 011 with Under The Mask (Pacco & Rudy B Remix) [Particles | PSI1122], the promo of Brain Code (Santiago Garcia Remix) was on part two of 035 and the fantastic Tvardovsky Remix of Coherent's 'Archetypal' [Particles | PSI1205]
 appeared a few weeks ago on 041.