Hernán Cattáneo : Resident (Delta FM 90.3) - Episode 052
Part 1:
01. Cesar Lopez/Giddy Headed - Tune 11 [Soundcloud | Free Download]
02. Nicolas Jaar - Don't Break My Love (Pablo Acenso Unofficial Remix) [Clown & Sunset | unreleased]
03. Nobuyuki Tokunaga - Solid feat. Mia Tuttavilla [Galaxy Recz | GLXY038]
04. Neil Quigley & Tone Float feat. Cari Golden - Deal With The Devil [unreleased]
05. Dr. Avalance - Stairs [Play Electrik Club | Promo]
Part 2:

01. Ben Archbold - Time Has Run Out (Ben's Dubtech Mix) [Little Gremlin Music | Promo]
02. Christian Drost - Molecules [unsigned]
03. Oliver Shories - Mother [Parquet Recordings | Promo]
04. Nat Monday & Jay Welsh - Waiting (Facundo Mohrr & Sound Process Remix) [Distinct'ive Records | Promo]
Release Notes :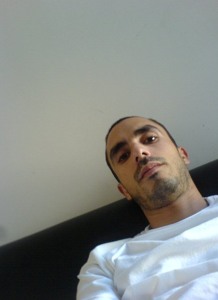 01. Cesar Lopez/Giddy Head - Tune 11 [Soundcloud | Free Download]
Cesar Lopez, another from the ever growing pool of Buenos Aires production talent, is also known as Giddy Headed and C Romeo. He is the owner of a small mastering studio which has taken care of a variety of underground artists from electro punk to indie, folk and blues. Cesar's love of music, regardless of genre, is now being seen in his productions, combining technology like pro-tools with genuine musicianship playing drums, guitars, and synths.
Cesar's first EP was full of instrumentation fusing downtempo, lo-fi and ambient - he now has a new unsigned EP called Giddy Headed, bringing him to a places and sounds of ambient house and progressive.
An emotional, sensitice and celiac guy we have no doubt about how he feels music. One Love Independiente. Tune 11 is currently available as a free download:
http://soundcloud.com/giddyheaded/cesar-lopez-tune-11-original-1
Mix and mastering details available here:
http://soundcloud.com/cromeostudio
02. Nicolas Jaar - Don't Break My Love (Pablo Acenso Unofficial Remix) [Clown & Sunset | unreleased]
Nico has spent his youth wandering. The Chilean-American artist was born in New York, but raised between Santiago de Chile and SoHo. At seventeen, he began releasing organic electronic music on the Brooklyn imprint Wolf + Lamb, and was catapulted into the Atlantic dance music scene. 
But he always wanted to slow down and grow roots as an artist. Instead of finding a creative home, Nico decided to make his own. On his nineteenth birthday, he founded Clown & Sunset. The label extended his collaboration with Soul and Nikita, and became an outlet for his most honest work.
Pablo Acenso
is a DJ/Producer from Parana, Entre Rios, Argentina.
http://soundcloud.com/pabloacenso/tracks
As a young child, he got introduced in the electronic music scene by listening to djs like Hernan Cattaneo, John Digweed, Sasha, Pryda, James Zabiela, Danny Howells, etc. And bands like The Chemical Brothers and Daft Punk. 

In the year 2005, he starts with his producer career influenced by the music of his favourite artists and after started to DJing in clubs around the country. 
Pablo's tracks has been charted by Hernan Cattaneo, Jerome Isma-ae, Plastic Angel, Markus Schulz, Eelke Kleijn, and many more. And is being supported by the best djs in the world like John Digweed, Nick Warren, Hernan Cattaneo, Dave Seaman, Carl Cox, Armin Van Buuren, Markus Schulz, 16 bit Lolitas, Laurent Garnier, Dousk, Cid Inc, etc.

He have offially remixed Home Video, Cid Inc, Daniel Mehes, Ricky Ryan, Hernan Cerbello, OMB, Luiz B, Ben Coda, Count Sinca and release tracks on the most respected labels like Global Underground, Armada, Hope, Flow Vinyl, Baroque, Sick Watona.

At present, Pablo is working on studio with his friend and partner Juan Deminicis and also playing as a duo.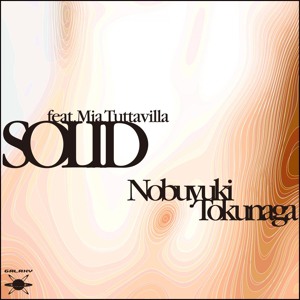 03. Nobuyuki Tokunaga - Solid feat. Mia Tuttavilla [Galaxy Recz | GLXY038]
GALAXY RECZより、
Nobuyuki Tokunagaによる「Solid」、2012年04月20日リリース。

Nobuyuki Tokunaga launched Hot Blend Recordings in August, 2011, then he began to make the electronic music of various styles. His latest work "Solid" is deep and tech house track.

This track featuring vocalist Mia Tuttavilla who is well known as vocalist of Ananda Project"Awareness" and Dennis Ferrer"Touched The Sky". This package includes three cool remixes by Amaoh, Yuuki Hori, and Mari Shimamura.

We hope you enjoy this as much as we do.
Released by: GALAXY RECZ
Release/catalogue number: GLXY038
Release date: Apr 20, 2012 

Nobuyuki Tokunaga Bio
Inspired by a life of music at 13 when Nobuyuki Tokunaga started playing the guitar, Tokunaga started spinning records and producing after discovering club music in England in 1993. He stepped up onto the front stage of the Tokyo club scene upon his return to Japan in 1999 and has been strongly involved in the scene since then. Tokunaga has produced events at legendary clubs in Tokyo and booked world class DJ's such as Tiesto and Armin Van Buuren, becoming the first to introduce them to Japan's club scene.
Tokunaga has played as a guest at some of the world's top venues, such as Privilege and Space in Ibiza, Space in Miami, Double 66 in Bali, Embassy in Malyasia, and other countries such as Germany, Finland,U.S., Philippines, Hong Kong, and Taiwan. In Japan, he has played at major clubs such as Womb and Ageha.
With 15 years of DJ experience under his sleeves, Tokunaga plays mainly tech house with a mixture of progressive house and techno and continues to produce superb music under the alias Kamakura ENV with his partner Yu-Ta.
04. Neil Quigley & Tone Float feat. Cari Golden - Deal With The Devil [unreleased]
No release info
Cari Golden
(above) is a singer/songwriter from Los Angeles (California) and part of band Narcotourist. Lately she has been making a name on the dance scene, featuring on Crosstown Rebels smash 'You And I' [CRM092], DJ T's 'City Life' for Get Physical [GPM150], Kiki & Chaim's 'Love Kills!' fro Bpitch Control [BPC249] and a Pan-Pot release for Mobilee [MOBILEE 077] plus other labels like Watergate [WGVINYL07] and 8 Sided Dice [ESD010]
Neil Quigley Bio
Anyone who has followed Neil Quigley throughout his career knows that he has always been a purveyor of the finest deep and tech house. His early DJ mixes were so revered that when one fell into the hands of a certain John Digweed, the result was a residency alongside him at his world famous Bedrock parties.
Fast forward to present day, and Neil now brings his brand of 'electronic house with soul' to clubs and festivals all over the world, and directly to your iPod through his podcasts and recent mix compilation for Renaissance.
These days it's not just Neil's abilities behind the decks that have caused people to sit up and take notice. From early collaborations with Nick Muir and Milton Jackson, to present day releases on labels such as Dessous, Plastic City and Renaissance, Neil's growing reputation as a formidable producer has seen him work with artists such as Roykssop's Erlend Øye and British pop star La Roux.
And now, after a successful spell as UK label Urbantorque's A & R, Neil is embarking on his own label with his good friend and German tech house pioneer The Timewriter. For Neil, it's just another platform to ensure his music will be with us for a long time to come.
Tone Float Bio
We hate "tag" oriented web 2.0 way to cross audio flux. Music has the right to people, dance-floor is a state of mind They are connected with live session experience and dj/live set, close to house/electronic sounds, and techno structure.
Composed by two different brains: Da Lukas and Paolo Bigazzi, Italian duo Tone Float is a melting around electronic mellow melodies and house grooving structure.
Live performance is the core of the project, and live studio approach, as session, who define also a mark of making tracks. We love collect our works in Ep, including original version of the tracks In this sense our sessions, and live performance
wanna reach many "rooms". That's our commitment.
Tone Float have releases on Sudbeat, Urban Torque and Whosehaus.
05. Dr. Avalance - Stairs [Play Electrik Club | Promo]
Dr Avalance featured on Resident 046 with 'Marmara' [Per-vurt Records | PV-047] a track made with Mehmet Akar.
Born in Rotterdam (the Netherlands), Simon Gomez a.k.a. Dr.Avalance was intrigued by the music since very young, until the 90's he discovered the magical world of Midi.
After many experiments and collaborations with musicians, in Y2K he decided to produce electronic music of different styles. Currently he resides in Vigo (Spain) and produces deep/house/progressive/trance music.
In 2011 he was finalist in the Sasha Remix Contest - productions are available on different labels like Sasha's Last Night On Earth, Stripped and Per-Vurt Records. A first LP + EP will be soon released on his label (he owns with Rob Loren): Play Electrik Club
06. Ben Archbold - Time Has Run Out (Ben's Dubtech Mix) [Little Gremlin Music | Promo]
"I produce electronic and house music. Over the years I have released productions and remixes on on Whoop, Off the Hook, Oven Ready and DMC. I've been lucky enough to have my music supported by a wide range of DJ's including Sasha, Dave Seaman, Nick Warren, Paul Van Dyk, James Zabelia and The Cosmonauts.
I have just started my own label Little Gremlin Music to release my own and other producers productions on. The promo sampler has been getting some really good feedback. Head over to the Little Gremlin website "
07. Christian Drost - Molecules [unsigned]
Hailing from IJsselmuiden (Netherlands) Christian Drost is no stranger when it comes to delivering quality music! Already supported by the likes of Above & Beyond, Paul Oakenfold, Dash Berlin, Andre Visior, Colonial One, Dash Berlin, Faruk Sabanci, Manuel Le Saux, Matt Darey, Paul Van Dyk, Pedro Del Mar, Ruben De Ronde, Solarstone, Lee Haslam, Hernan Cattaneo, Nick Warren and many many more ....... 

He released over 25 tracks on 20 different recordlabels in the last years and is surely a HOT talent to look out for!!!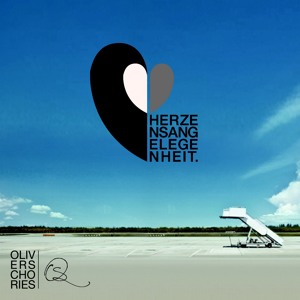 08. Oliver Shories - Mother (Herzensangelegenheit LP) [Parquet Recordings | ParquetCD005]
First artistalbum by OLIVER SCHORIES on Solees label PARQUET RECORDINGS! 13 soulful, deep & melodic tech-house & techno tracks - 100%% must-have!
[Ibiza Voice Review]
Oliver Schories has been steadily building up a strong reputation for producing good quality, warm techno over the last few years. Reinforcing his output with top notch DJ sets he has been slowly working towards a mammoth album project which he's entitled Herzensangelegenheit. If that's a bit of a mouthful for you, the English translation is Matters Of The Heart – a rather apt title for a collection of music that is full of emotion and depth. Schories releases the new LP on Parquet Redcordings, where he's put out his diverse sounds before. Last year he somehow managed to release over thirty original recordings, as well as remixes for the likes of Gui Borrato – and now he unveils a further thirteen tracks on this new album.
From the off you can tell that although his music has plenty of depth, Schories places an importance on fun too – opening track Mother includes a sample from Oscar-winning movie Forrest Gump ("My momma always said"), which is played at varying speeds over a driving techno track. It's a very purposeful opening to the album, with lots of energy and an uplifting melody. There's lots of this kind of approach on the album actually, which is great as plenty of the tracks work well both at home and on the dancefloor (I imagine).
Several tracks are named after days of the week - Saturday, Sunday and Monday. I expected Monday to be quite depressing, but it's actually a beautiful, laid-back treat with wistful vocals singing 'When the sun goes down', though not in the Cassius mold. A muted bassline flutters underneath a neat break with clonky, xylophone-esque sounds over the top. Sunday feels like a train journey, relaxed and flowing smoothly with a chilled-out yet purposeful groove. Saturday has quite a down-tempo funk to it – though I expected it to be a rather frenetic affair – it's certainly not a Saturday night out type track anyway. Elsewhere Janna is full of pianos and distorted vocals and Coffee Break is another driving track moving along with a relentless undercurrent of bass and more of those xylophone sounds. It's pumping yet relaxing at the same time. Plenty of the music on this album bears the same qualities – a combination of pulsing basslines and fast-paced beats with warm melodies and vocals. It's a difficult balance to maintain, but Schories does it well. With a live show currently in development it will be interesting to see many of these tracks performed on a big stage. Herzensangelegenheit is a very accomplished LP.
[Actualites-Electroniques Review]
Oliver Schories – Germany's prolific young producer of heartfelt techno has garnered quite an army of devotees over the last two years, fueled by a charismatic synergy with fans and a string of successful EPs for underground dance labels like Kollektiv Turmstrasse's Musik Gewinnt Freunde, Ostwind Recordings and Parquet Recordings. The year 2011 was a particularly busy one for Oliver, who produced and released over thirty original tracks, plus remixes for AKA AKA and Gui Boratto, and brought his melancholic, uplifting, and energetic DJ sets in front of a spellbound international audience for the first time. 2012 shows no signs of slowing down for Schories, who's poised to release his debut album "Herzensangelegenheit", meaning matters of the heart on Parquet Recordings, first as CD mid March and then in digital at the end of March.
Bio
Whether it's behind the turntables or in the Studio, Hamburg's Oliver Shories likes versatile, techno infused tracks with room for deep elements as well as pure dancefloor work. His style is warm and subtle but at the same time very energetic.
With releases on "Ostwind Records", "Parquet Recordings" and "Musik gewinnt Freunde" Hamburg-based Oliver Schories finally found his home in 2010 after years of experimenting with different electronic music styles like Drum n' Bass, 2Step and New Rave Electronica.
Having been influenced by those various styles within the last decade of DJ'ing, 1982 born Oliver has today a huge musical background which he uses for his productions as well as for his DJ-Sets: They are always unique.
09. Nat Monday & Jay Welsh - Waiting (Facundo Mohrr & Sound Process Remix) [Distinct'ive Records | Promo]
Waiting was originally released by Nat Monday in 2000, initially on Flammable Records [FLAM 013] the Bingley (Yorkshire, UK) basedUK Trance & Progressive label founded in 1997 by Nat Monday, Martin 'Weekend World' Cartledge & Jay Welsh : there was a Jay Welsh 'Black Ice' Remix on the flip. A wider package came out in 2001 on Distinct'ive Records*, with remixes from the likes of Creamer & K.
The track was dusted off in 2009 for yet more remixes.
Notes from a Jan 2009 re-release [DISN179] :
1. Medway Remix
2. Weekend World Remix
3. Andrew Maze Remix
4. Stratosphere Breaks Mix
5. Ambient Mix
Back in 2001 one of our favorite releases was Waiting by Nat Monday. So much so that we thought it was time for a re-visitation. Nat is now one of the new-kings of Perfecto and Jay Welsh (with whom he originally made the track) was happy to give us another dose of his subtle and moody vocals.
Our 2008 mixes bring this classic bang up to date. Progressive big-room favourite Medway delivers a glorious stomper of a mix which mixes in chunky grooves and subtle chord changes. Martin Eilbahn in his 'Weekend World' goes low slung and moody on the flip.
Russian newcomer Andrew Maze covers the tight, trance production base and Polish based Stratosphere (one half of Nitrous Oxide) does the breaks thing. A varied and diverse release of one big tune.
*Distinct'ive Records - UK Electronic music label, which started out as a sub-label of Avex UK. In 1998, Avex UK reorganised, closed two of its labels and only continued trading as Distinctive Records.
Some Distinctive releases show a Distinctive Breaks logo, this is not a sub-label but just a designator indicating the style of the music. With exception of 6 releases early on the catalog numbers between Distinctive and Distinctive Breaks do not overlap.