Hernán Cattáneo : Resident (Delta FM 90.3) - Episode 054
Part 1:
01. Cubenx - Grass (Robin Guthrie Remix) [InFiné Music | iF2041]
02. TJ Kong & Modular K - The Last World Of Mr. Goddard (Dream Cargoes LP) [Poker Flat Recordings | PFRCD30]
03. Juan Deminicis - Treshold Night [unsigned] vs Pillowtalk - Strange Love [Bang The Box SF | BTBO008]
04. Mirza-Zadeh - Heart Of Glass [Lucidflow | LF032]
05. Tini Tun - Noisy Distractions [Stripped Digital | 007SDLP]
Part 2:

01. Abdomen Burst - Ex Machina (Baunder Remix) [Particles | Promo]
02. Fretwell - Fever (Luke Chable's Haunted House Remix) [Mesmeric Records | MESMERIC019]
03. Li-Polymer - Plataforms (Nick Stoynoff Remix) [Afterglow Deep | AGRDEEP032]
04. Vincenzo - Walk Home [Vibrating Balance | VBEP014]
Release Notes :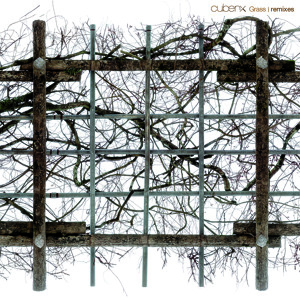 01. Cubenx - Grass (Robin Guthrie Remix) [InFiné Music | iF2041]
Taken from Cubenx`s forthcoming single Grass (remixes) : Rmxs from Robin Guthrie, leader of the defunct Cocteau Twins, and Idol for all the shoegaze electronic scene (Apparat, M83, Walls..), Telefon Tel Aviv (BPitch), Douglas Greed (Freude am Tanzen) and post-dubstep duo from Barcelona Downliners Sekt.
http://www.infine-music.com/presse/Cubenx/Bio/EPS/iF3015_ENG.pdf
"I remember being in the living room, fourteen years old, trying to learn how to play guitar, fed up with the power chords flooding rock and roll music. Then one day a friend makes me listen to the album "Victorialand" from Cocteau Twins. It was like discovering a whole new use to the instrument, a new texture and strumming. How the slow attacks combined with sevenths and ninths made each track wide open... as nwell as his dark filtered, distorted arpeggios. Robin Guthrie's sound saved me from the clichés of rock music and showed me that simple, elegant chords can make you trip." CUBENX
A&R`s can move mountains sometimes. When Cesar Urbina heard that Cocteau Twins's mastermind Robin Guthrie was up to rework "Grass" and that remixes of Telefon Tel Aviv and Douglas Greed would complete the tracklisting of the single of "Grass", there was another earthquake in Mexico.
Living in the South of France, Robin Guthrie discovered by a struck of luck the album of Cubenx, "On Your Own Again" after a lunch with InFiné's A&R, Alexandre Cazac. Cesar could not dream of any better tribute to his psychedelic pop Ballade than a cover of the Scottish "dream-pop" Shaman.
After the release of "KRL" last year on Freude am Tanzen, we were all expecting a new collaboration of Douglas Greed with InFiné. Cubenx and Douglas have in common a strong musical pop culture and profound liking for the shoegaze-permeated textures. Douglas put a spell on Cubenx's voice and slowdived the guitar of the original track.
Josh Eustis has revived lately Chicago's Telefon Tel Aviv with a remixes EP on Bpitch Control released in March 2011. Supporter of Cubenx`s LP, he offered to remix "Grass" spontaneously and delivered a version with no frills enlightened by celestial synth notes and androgynous verses.
"These Days" remix from post-dubstep mysterious combo Dowliners Sekt has been added to the tracklisting of the 12" version of the EP.
Bio
Mixing the elegance of electronica's mastermind Murcof and the minimal orientations of Fax, Cubenx is emerging as the rising figure of the fresh and exciting Mexican school. Based in Puerto Vallarta in Mexico, radio programmer and unstoppable music lover, Cesar Urbina aka Cubenx released a collection of splendid minimalist tracks for the best Mexican label Static Discos and the net labels Cyan Records, Need It before gaining Agoria's and his label-mates' attentions.
In 2007 Cubenx's "Glandula" and "Repeat" were supported by the likes of Michael Mayer, Dominik Eulberg & James Holden. By 2011, after months swapping demos with Agoria and the InFiné office, Cubenx`s debut album is eventually planned for November 2011, and named "On Your own Again". Not so surprisingly, Cesar went back to his early musical influences (post-punk, Shoegaze) instead on focusing on the dancefloor side. He also pairs up with Fredo Nogueira (L´Altra, Telefon Tel Aviv) on "Those Days".
Released by: InFiné Music
Release/catalogue number: iF2041
Release date: May 28, 2012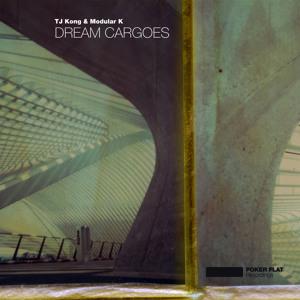 02. TJ Kong & Modular K - The Last World Of Mr. Goddard (Dream Cargoes LP) [Poker Flat Recordings | PFRCD30]
After collaborating on exclusive tracks for the label's lovingly-acidic 'Forward To The Past' series, Dutch duo TJ Kong & Modular K prepare to drop their debut full-length, 'Dream Cargoes' on Poker Flat.
Having been friends and colleagues in the Dutch electronic scene for well over a decade, the talented pair have so much experience in working on different studio projects, and now come together in this glorious full-length exploration of their vision of house and techno today.
Swathed in lush chords, analog warmth, wandering bass-lines and classic vintage textures, 'Dream Cargoes' looks towards a brighter future over 10 fully considered, expansive tracks, while respectfully paying homage to the past. Playing through as a true electronic album should, with expertly segued transitions between its moods, we are guided from the bright and airy 'Chronopolis', with its futuristic synths shining through with great positive vibes, through to the dubby soundscapes of the masterful 'Dream cargoes', before being totally ensnared in the multi-timbal journey.
Melody and harmony combine with crisp classic beats as the pair travel through the full electronic spectrum, showing off their talent for arrangements and heartfelt, emotional . 'End-game' sees them take on urgent, peak time electronic vibes - freaking and peaking over almost 10 minutes, while some wonderfully constructed downtempo moments pace things out in 'Now wakes the sea'. The playful ''Studio 5, the stars', features dramatic strings and wandering bass lines, in powerful contrast to tracks like the edgy Dutch electro of 'Memories of the space age', or the captivating final track, 'Now: zero', that shimmers around a post-rave groove leading us gently up and then down as the album builds to a close.
The pair are obviously keen archivists of the classic sound of House and Techno, yet the high-end studio lustre, amorous synth work and attention to detail all attest to their desire to continue to stand out well into the future too. Showing their true experience, vision and production expertise in abundance, TJ Kong & Modular K are here to stay with 'Dream Cargoes'.
Released by: Poker Flat Recordings
Release/catalogue number: pfrcd30
Release date: Apr 16, 2012
03. Juan Deminicis - Treshold Night [unsigned] vs Pillowtalk - Strange Love [Bang The Box SF | BTBO008]
As their biog suggests, with a name like Pillowtalk its hardly a surprise that the San Francisco trio take such an intimate approach to dance music. Comprised of three long-time players on the SF scene - Sammy D, Michael Tello and Ryan Williams - Pillowtalk first debuted their wonderfully sultry productions last summer on Visionquest. This was soon followed by an ep for Life And Death, before rounding out 2011 with their genre-busting 'Far From Heaven' ep for Wolf + Lamb.
Today the trio come with their fourth release and their debut for Brett Johnson & Lance DeSardi's Bang The Box imprint. "We first heard Strange Love on a bus to a Sunset party in SF (if ya don't know, ask somebody), and signed it right then and there. Sammy's signature vocal styling, Mikey's production, and Ryan's distinct musicality combine for a slow house masterpiece." - Lance.
To back the stunning original, BTB have drafted in mixes from John Tejada and label chief Brett Johnson... and... provided us with a the killer acapella. As Lance puts it... "This is a sure fire release for anybody with a pulse!
Enjoy!
Released by: Bang The Box SF
Release/catalogue number: BTBO008
Release date: Mar 12, 2012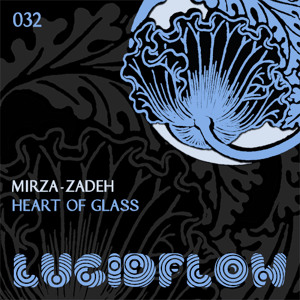 04. Mirza-Zadeh - Heart Of Glass [Lucidflow | LF032]

Mirza-Zadeh is back on Lucidflow with his distinctively deep crystal sound and some organic indian sarangi... enjoy this beautiful relaxing deepness!!!
This is why we dance: More cool deep grooves, some great stuff coming on Lucidlow lately!

Maceo Plex: "Thanks for the music. Will try it out." (will play) 
Hernan Cattaneo (Sudbeat): "very good ep full support" (will play) 
Slam (Soma/Paragraph): "beautiful - lush and groovy - will spin for sure thanx" (will play)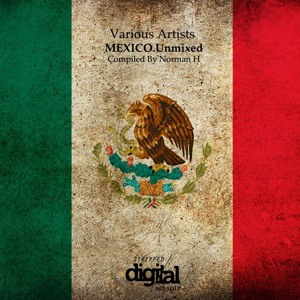 05. Tini Tun - Noisy Distractions [Stripped Digital | 007SDLP]
Taken from the compilation album Mexico.Unmixed (compiled by Norman H).
The second in this occasional series and following the "Argentina.Unmixed" compilation.We now journey to Central America and the vast country of "Mexico" for the follow up.33 brand new Original tracks are featured her from some of the nations established producers and also showcasing some brand new talent to the label.
Finally after weeks of listening to demos not only for this album but the many many many that come through his email on a daily basis strippedmuzikclub boss Norman H has finally selected the tracks for the second in this series of Unmixed Compilation where a country is chosen and producers from said country are invited to submit their tracks whatever the genre for inclusion on the album.The chosen country this time is "MEXICO" where Norman has spent a lot of the last 18 months dj'ing,producing and enjoying what this beautiful country has to offer.Cancun, Puerto Morelos, Mexico City, Leon, Guanajuato, Queretaro, Ensenada, Tijuana, Mexicali are the main ports of call and this list is set to become much longer over the coming months as he plans to produce tracks and spread the strippedmuzikclub word as much as he can in not just Mexico but around the globe.
The new album is packed with no less than 32 brand new previously unreleased material from some of the countries talented producers with the likes of the always popular Tini Tun (We Are Here Records.Mx) who once graced the decks at the legendary Twilo in New York, Vazik (Sounds Of Earth Records) and Andy Martin a young man who himself has had his talents spotted by none other than Magda, Marc Houle & Troy Pierce for their brand new Berlin based label Items & Things. These are just three of the artists appearing on the album expect to hear previews etc etc in the coming weeks leading up to the albums release.
This compilation can be described as a blend of Deep House, Tech House, Progressive House, Techno,Electronica,Indie Dance / Nu Disco and it stands on it's own as worthy successor to last years "Argentina" – Stripped Digital.
06. Abdomen Burst - Ex Machina (Baunder Remix) [Particles | Promo]
The original of 'Ex Machina' appeared on Winter Particles [PSE1201] in February 2012.
Abdomen Burst is the recording name for the Andrew Shirokov's Moscow-based Breaks project. For today the project actively participates in development Russian breaks cultures.
Limited advance info on the remix package, however there is also a Tim Fretwell remix. Baunder aka Pablo Alejandro Carr, from Buenos Aires, is one half of Soundexile who have been working closely with Hernán Cattáneo these past few years.
07. Fretwell - Fever (Luke Chable's Haunted House Remix) [Mesmeric Records | MESMERIC019]
Progressive-breaks lovers may recall Sheffield based producer Tim Fretwell for some of his incredible releases back in the days - such as Fill me Up . After many years remaining silent, Fretwell is back to business with a brand new EP on Mesmeric., , Two slices of strong Progressive vibes for you with Fever & Free Form ., And then, mighty Luke Chable provides the EP remix with an incredible rework of Fever bringing his trademark modern Progressive sound that will get heads spinning with its fantastic & hypnotic build up.
Released by: Mesmeric
Release/catalogue number: MESMERIC019
Release date: Jun 26 2012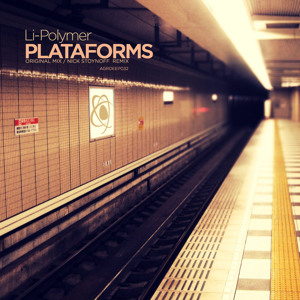 08. Li-Polymer - Plataforms (Nick Stoynoff Remix) [Afterglow Deep | AGRDEEP032]
The quality progressive  record label Afterglow deep returns with another superb release that moves on the verge and the fragile borders between progressive house and trance. Li-Polymer presents the magical Plataforms. The release includes two great alternatives to widen your choice of course. Imagine that you are inside an underground train station and you must choose the one or the other direction. If you pick the platform with the sign Original mix you can expect to have a deep progressive trip that you will feel light and relaxed to float upon the  beautiful deep bubbly beats, the very soothing warm melodic layers, the cool voice samples that alltogether create a mysterious and challenging soundscape that you should experience from the first second till its last. If you choose to go back home with the train on the platform that has the sign Nick Stoynoff Remix you will experience a much more upfront soundscape that includes tribal bouncy prog house beats and blissful dreamy melodies. Particularly watch out when you will stop at the magical breakdown that sweet melodies, mysterious voices and ambient sounds will surround you even more. Very soon your train journey will continue with the tribal beats driving you towards your destination. Two quality versions in a release that promises to offer you new sonic experiences.
09. Vincenzo - Walk Home [Vibrating Balance | VBEP014]
Vibrating Balance is a Sydney, Australia boutique Progressive & Deep House Record Label, priding itself on progressive quality since 2008. Electronic music is changing so rapidly and Vibrating Balance will be at the forefront of these changes. Where smooth, hypnotic and soulful is the focus .... expect deep, expect progressive, expect quality.
Upcoming EP by Vincenzo brought to you by Vibrating Balance. Out 5th June 2012. // German born Vincenzo doesn't need much introduction. He is an international Dj, artist and amazing producer coming from a family full of talented musicians. He is the key figure of Steve Bug's label Dessous and he is also releasing on Freerange, Poker Flat and Liebe Detail. His latest album Wherever I lay My Head (and it's remixes) was really well received all around the world and high charted on Beatport, WPP, Tracksource and Stompy. We are happy to present two fresh emotional cuts from Vincenzo now on Vibrating Balance. Stay tunes for remix EP coming later this summer.
.
DJ Support from Kasey Taylor, Hernan Cattaneo, Shades of Gray and more !