Hernán Cattáneo : Resident (Delta FM 90.3) - Episode 076
Part 1:
01. Jon Hopkins - The Journey / Temple (from Monsters OST) (Norman H & Andy Lau's Widescreen Edit) [Stripped Muzik Club | Widescreen001]
02. Li Polymer - The Dreamer [Lowbit Records | Promo]
03. Matthew Dekay & Lee Burridge - Holding On [All Day I Dream | ADID 003]
04. AndrewzVee & KN - Sky Fall [unreleased]
Part 2:
01. Klartraum - Aaron [Lucidflow | LF037]
02. James Zabiela - Healing (Hot Chip Remix) [Born Electric | Promo]
03. East Cafe - Question One [unreleased]
04. Dark Soul Project & Santiago Garcia - Erks (Marc Poppcke Remix) [Baires Records | Baires019]
Release Notes: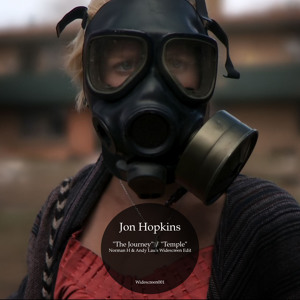 01. Jon Hopkins - The Journey / Temple (from Monsters OST) (Norman H & Andy Lau's Widescreen Edit) [Stripped Muzik Club | Widescreen001]
This is a free download, available through Norman H, the owner of STRIPPEDMUZIKCLUB which houses three labels Stripped Recordings,Stripped Digital and Hype Muzik.
http://soundcloud.com/stripped99/jon-ho ... ney-temple
"On a recent trip to Lithuania i got a bit of studio time with local producer dj Andy Lau and we put together this edit using two tracks from Jon Hopkins "The Journey" & "Temple" from the Original Soundtrack of the movie "Monsters". I had been wanting to do this for almost 2 years and finally managed to get it done. 
So now after just receiving the master this week i am now sharing with you all." [Norman H]
Release/catalogue number: Widescreen001
Release date: Oct 5, 2012
[BBC Monsters Soundtrack Review]
The pre-release publicity for Gareth Edwards' film Monsters has talked up the fact that the British director has created a sci-fi spectacular on a shoestring, using all his knowledge gleaned making special effects for TV documentaries like Space Race. Similarly, although his soundtrack composer Jon Hopkins has made three independent albums – 2001's Opalescent, 2004's Contact Note and 2009's Insides – his name is also found in the production credits of bigger blockbusters like Coldplay's Viva La Vida… and Brian Eno's Small Craft on a Milk Sea. But where Eno's recent album saw him editing together the results of improvised sessions with Hopkins, here it's Hopkins in the director's chair, electronically processing strings arranged by composer Davide Rossi. It's also a chance for him to sink his teeth into his first solo soundtrack, after cutting them (alongside Eno again) scoring Peter Jackson's The Lovely Bones.
The pitch for Monsters is that it's District 9 meets Lost in Translation, which evokes an extraterrestrial crustacean having a midlife crisis in a Tokyo hotel as much as a love story between a man and woman fleeing aliens through an infected zone in Mexico. But, judged on the soundtrack alone, what Monsters would most seem to share with Lost in Translation is that this is a film in which suggestion is everything. For this is evanescent and allusive music; even Attack is more disorientating than aggressive, slowly encircling the listener with ominous drones rather than the full-frontal electronic assault that characterised parts of Insides.
In fact, many of the track titles could describe not just the scenes they score but the qualities of the music itself; the piano piece Campfire flickering with touches of Michael Nyman, Spores floating along on an ambient zephyr. The tense strings on Underwater occasionally brings to mind Nick Cave and Warren Ellis' soundtrack to The Road whilst the influence of Monsters' music supervisor and Big Chill-affiliated artist Lol Hammond can be sensed in Candles' synthetic melodies.
But if there's one thing that this soundtrack does bring into clear focus, it's that Hopkins is a composer with a subtle yet sublime vision.
[MusicOMH Review]
Jon Hopkins is the creator and curator of sonic witchcraft. A musician skilled enough to create melodies that evoke images in the mind's eye is a rare thing indeed, but to fully transport a listener's consciousness into a dark, mystical dimension of other is nothing short of genius; borderline black magic.
The audio warlock who conjures up these tangible fabrics of parallel lands brings forth his Midas touch in the score for independent low budget feature length horror Monsters. And if the film, for some, smacks somewhat of cheese, Hopkins' soundtrack does not. Instead it draws listeners (and viewers) in as it does into an enhanced and lucid existence, opening portals into alternate worlds, stirring hearts and very souls.
Hopkins is a professional composer and electro-musician with three albums behind him, with notable production and songwriting collaborations with Brian Eno, most recently playing alongside the artist in live improvisation pieces that feature on Eno's electro concept release Small Craft On A Milk Sea. In scoring for Monsters, he works with classical instrumentation, primarily strings, performed by arranger Davide Rossi, before adding his unique, subtle electro-twist to take the tracks up a notch. Hopkins saturates every note with suspense; every beat is a theatrical performance in itself. There's almost a living, breathing (non-) human heartbeat in the bass behind the melodramatic melodic arcs and gravelly crunch of the stunning Monster's Theme, and Journey, which retains both its depth and suspense, with deep pizzicato strings, and its sense of urgent beauty with touches of metallic tubular percussion and a gradual though insistent trickle into stark piano.
The realism conveyed within the sound is sometimes shocking. Candles literally glows with mystical warmth and flickering tension with back-masked melodic light effects. Campfire lends comfort in the cold with the clever use of a delicate, warm piano melody in the major key, and soon withers into a high pitched note which hangs and lingers like a wisp of smoke in the dark. In direct contrast is Attack: screaming strings give the high frequency buzz of a thousand mosquitoes, then hum with the bass of a swarm of angry bees; menacing metallic aeroplanes fly overhead, strings struck in vibrato screech like sirens to create a simply terrifying, panic inducing soundscape.
BAFTA award winning CGI animator and director of Monsters Gareth Edwards says "There's a lot of heart in the film and much of that is because of Jon's composing." A score rarely evokes images so vibrant and so corporeal - the score for Monsters stands alone, drifting between beauty and terror that shifts, distorts, transports and transcends sense and emotion. "It's just beautiful," continues Edwards. Listeners may be inclined to agree.
02. Li Polymer - The Dreamer [Lowbit Records | Promo]
Li-Polymer returns to Resident after 'Voices & Visions' and 'Supernatural' were broadcasted back on 045 and 042. These tracks subsequently came out in September on Liquid Grooves [LQDG0094].
A regular on Resident, Li-Polymers music has also featured through remixes from Nick Stoynoff ('Plataforms' on Afterglow Deep) and Andy Arias ('Third Element' on Lowbit Records)
Fabio Pereira is Li-Polymer [Balkan Connection | System Recordings | Underground City Music | Lowbit Records | Afterglow Deep], a Portuguese producer/dj from Madeira that has been gaining a place in the international production of electronic music.

He's genre is directed to deep house, with strong tendencies to progressive house. Dedicated to the art of musical construction for several years, started to release his first release by the german Plusquam Division and has been signing contracts with other label's such as the acclaimed Balkan Connection (Proton Radio's family) and Liquid Grooves, two international electronic music and recognised for all the fans of the music industry, and such more independent label's.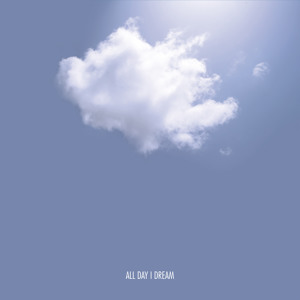 03. Matthew Dekay & Lee Burridge - Holding On [All Day I Dream | ADID 003]
After many months of fine tuning, We're proud to announce our 3rd release on All Day I Dream, "Holding On" enjoy..
Cat Nr: ADID 003
Release date Vinyl : 7th November 2012 
Digital : 21st November 2012
[ReadListenDance Review]
Probably the most powerful aspect of electronic music is making you feel something while the beat and rhythm blend in with you dancing, with life itself even, making you relate your experiences with what you hear, creating that magical feeling while you stand there dancing in a group of people, all of a sudden all by yourself until you pop back into existence. I write this while listening to Matthew Dekay and Lee Burridge's "Holding On", a song that holds the maturity, none of the gimmicks and all of the emotional power that electronic music can contain if done correctly.
The label "All Day I Dream" makes for a perfect bed for this beauty and I can see myself enjoying it for quite a while. On the flip side we find a track by Faut Pas Deconner called "Afterhour Olympics", aptly named for the times this track will come in handy, recalling at times the minimal beauty of "Beau Mot Plage" by Isolée mixed with some early Trentemoller feelings. I think that says it all.
04. AndrewzVee & KN - Sky Fall [unreleased]
Andreas Vartholomaios aka AndrewzVee and Kostas Neophytou aka KN is duo of DJ'S and house music producers. Based in Limassol CY. The duo first met in Limassol Cyprus around 2001 and the love passion for electronic music brought them together.

Studying and graduating in SAE Institute of Technology in 2005 in Greece. 
They had residencies and special guest appearances to well known bars and clubs of the island. AndrewzVee and KN played alongside with well known international djs.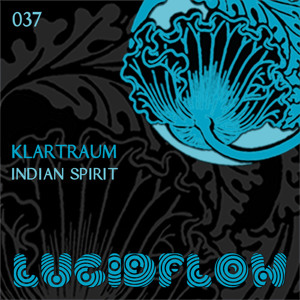 05. Klartraum - Aaron [Lucidflow | LF037]
Klartraum is German for the stage of lucid dream, when you become aware that you are dreaming and are able to manipulate your surroundings.
Klatraum is also the Berlin duo of producer.mastering engineer Helmut Ebritsch & Nadja Lind, the duo also run Lucidflow.
Release notes // Are you enjoying your Indian Summer? We're not. It's raining. To accompany this season of pressing your nose up against rain streaked glass, looking out at the weather as it approaches near Ark conditions, Lucidflow have a little aural duvet to wrap yourself up in. Klartraum have some Indian Spirit to compensate for this lack of Indian Summer. For those who are not well versed in the Lucidflow head honchos work, this EP---containing four tasty morsels---is a perfect introduction to the Berlin based duo's deep and textured works. 

Looming ominously on the horizon, like an oncoming monsoon, Indian Spirit's harmonic wind chimes blow over billowing low end textures, with wisps of electronic piano drifting across the moody grey atmosphere. 

Rolling in just shy of a mammoth twelve minutes, The Void takes its time in unfurling its secrets onto you; melancholic pads providing a fabric for meandering keyboard solos to weave through, gradually letting the bassline rise in emphasis from melancholia into optimism. 

Keeping in this soundtracky vein, Aaron's string plucked motifs are accompanied by the meditative tones of Stephen H. Wolinsky, guiding and teaching as you shimmy and weave in your own little bubbles. 

Every family has a black sheep and Spiral Dynamics is the fervent baa-monster in this little flock. More Japan than India, Ryuchi Sakamoto-esque detuned Shamisen twangs play around a bubbling percussive backdrop. This particular black sheep deserves an extra special cuddle from you, so pay it the attention it deserves. 

Those Autumnal blues won't be going anywhere soon, but LF037 certainly provides the soundtrack to curl up into some introspective and reflective moments in life. Get the heating on and enjoy.
Released by: lucidflow
Release/catalogue number: LF037
Release date: Nov 11, 2012
Nadja Lind Bio
When it comes to describing Nadja Lind, a dispassionate third person box ticking exercise doesn't really cut it. Sure, she has the credentials: a DJing career that kicked off on New Years Eve 2003 and has spawned a typically globetrotting calendar, a production career that has seen several works as either a solo artist or with Klartraum production partner Helmut Ebritsch, and the dizzying heights of being co-owner of the Lucidflow imprint with Helmut, a record label which has seriously started to rack up quality releases and remixes, seeing the likes of John Digweed and Hernan Cattaneo pluck from the catalogue, a seal of quality like no other. Tick, tick, tick … the facts are all there.
What this doesn't get across is the sheer warmth of personality that Nadja brings to your world once invited in. As barmy as a bag of cats, you can guarantee that there is one person at the gig that will be jumping harder than all the rest, and that is the lady in charge of the buttons herself. It's true; I've seen it on YouTube. Beaming smiles and effervescent personality, this shines through in her music: the serious tropes of Dub and Deep Tech House are drawn upon and spun through a web of energy, a jolt from the defibrillators to the weary heart of the House music scene.
Her ceaseless energy is now spreading through into her performances; not content to just spin other people's tracks one after another, Klartraum have branched out into live performances featuring their own tracks and live jams. Also, since the start of 2012, Nadja's sets (barring her marathon 6 hour Audio Olympian excursions) are now populated purely with her own hand crafted distinctive sound, thanks to a back catalogue that is pretty much humungous. Venues such as the world renowned Fabric and infamous Kazantip festival have been treated to this unique vision.
There are no laurels to be rested on; a new dark and technoid project, named Luci-fer, is being crafted alongside Klartraum studio partner Helmut Ebritsch is germinating nicely. Continents and countries such as Australia, India , South Africa, North and South America are going to be treated to the Nadja touch. A cheeky partnership with those fans of dark rooms and dubs, Silicone Soul, is blooming into some exclusive DJ mix and label collaboration parties. Plus the eternal draw of a bulging production catalogue that will continue to deliver a spectrum from Dub and Chill Out to the straight up Techno of Luci-fer, working solo and with illustrious names such as Brendon Moeller, Saytek, Grünbox, Omar Salgado and Paul Loraine. Rumour has it Nadja is working on a machine that can slow down time while letting her operate at double speed because, quite obviously, there is so much happening in the Lind world.
So there we have it; the past, present and future of Nadja Lind, all boxes ticked, facts present and correct. As will all good things, she is much more than the sum of her already fantastic parts.
06. James Zabiela - Healing (Hot Chip Remix) [Born Electric | Promo]
Healing first came to our attention on James Zabiela's 'Paradigm Shift' mix.
http://soundcloud.com/jameszabiela/paradigm-shifts-1-2
This was followed by Sasha's Involver3 Remix which is still waiting to see the light of day. The sublime original later featured on James Zabiela's Resident Adviser RA.319 Podcast. This is forthcoming on Born Electric.
Hot Chip is the Grammy Award-nominated British electronic music band from London, formed in 2000. a music making partnership of Alexis Taylor, Joe Goddard, Owen Clarke, Al Doyle and Felix Martin. They have released five studio albums, as well as a DJ-Kicks compilation album in 2007 and Bugged Out Mix by Hot Chip in 2009.
Hot Chip Bio
Hailing from London, Hot Chip entered the picture with the release of their 2000 debut, Mexico. The EP was issued by Victory Garden Records, a label owned and operated by members of London's resident lo-fi psychedelic rock institution Southall Riot. The Mexico EP was a hypnotic wash of subtle -- nearly subliminal -- pulse-like techno beats, acoustic guitars, and plinky pianos, but the vocals were the true star of the show (no small feat in a musical climate overrun with disaffected Lou Reed-esque mumblers and bland Eddie Vedder impersonators). The voices of Alexis Taylor and Joe Goddard are a fine study in contrast. Taylor offers dreamy, effortless falsettos that cut to the heart of the beauty of performers like Jeff Buckley and Nick Drake (minus any of the pretentiousness of Radiohead or even Coldplay, or the bland vocal acrobatics of Remy Zero). Meanwhile, scattered throughout the record (and in the occasional duet), Goddard offers a tone that sounds a bit more world-weary and at times almost gruff in comparison to Taylor, calling to mind Damon Albarn's cool monotone tendencies.
Self-released by Hot Chip in 2002, Sanfrandisco E-Pee showed the band dabbling in more playful sounds, from the beatbox dubbing of the title track to the closing notes of "Fanta," in which Taylor pleads with the listener to "make sounds of the summer." There are moments of gorgeous melancholy as well, but on the whole, the album feels a bit more hopeful than Mexico did. The group signed to revered N.Y.C. record label DFA in 2005 and released the Over and Over EP, as well as the excellent 2006 full-length The Warning. Hot Chip kept busy in 2007 by supporting The Warning with singles and consistent touring, and released a DJ-Kicks mix album. Late that year, the single "Ready for the Floor" heralded the arrival of Made in the Dark, which featured some of the band's most focused grooves and poppiest melodies to date. The mellower One Life Stand followed in 2010, along with a remix collection later that year. Hot Chip left DFA for Domino, which released the more uptempo, experimental In Our Heads in 2012.
07. East Cafe - Question One [unreleased]
Gabor Kaszas a.k.a. East Cafe is from Budapest, and featured on Resident 060 with Ezequiel Andrade - Bring Me Back (Erich Von Kollár & East Cafe Remix) [Balkan Connection South America | BCSA0107].
For some free East Cafe tracks head over to Soundcloud:
http://soundcloud.com/eastcafe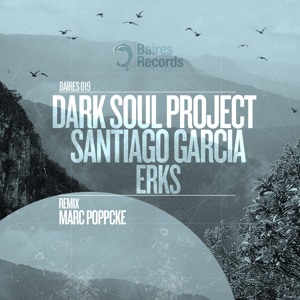 08. Dark Soul Project & Santiago Garcia - Erks (Marc Poppcke Remix) [Baires Records | Baires019]
Released by: Baires Records
Release/catalogue number: Baires019
Release date: Oct 29, 2012
Marc Poppcke Bio
Marc Poppcke's life is all about music. Although he appreciates to produce tracks, loves to remix and knows that his productions are cherished, Marc is foremost a DJ. To play the decks is what he is living for. And this is what he has been doing for about a decade.
Marc originates in the rather small German town Hildesheim in the middle of the country. Growing up in the mid-90s, his major music influence was the German radio show 'HR 3 Clubnight'. Listening to the vibes of the electronic music scene he soon became part of it. Back in 2000, he had started to be a DJ and developed a fan community, which got him official bookings in local clubs. His performances on the turntables managed him to become resident DJ at Hanover's electronic music club 'H.de.M.' from 2001 until 2003. DJing at this club was an important chapter in his life: He often got to play warm-up sets for well-known artists and learned much of what characterizes his music style nowadays. From 2002 untill leaving the city he also worked in a vinyl record shop called 'Street Sounds' becoming an expert about what the music world kept ready. Then, the native of Hanover made his way from the middle of Germany to the metropolis of music in September 2005: In Berlin he studied at the School of Audio Engineering (SAE) and graduated in 2008 as a Bachelor of Arts. On the musical side, he started to work together with Daniel Solar initiating the project 'Solar & Poppcke' in the summer of 2007. As production partners they already have released many tracks and remixes on labels such as 'Diynamic', 'Plastic City' or 'Meerestief' to name only a few. In April 2011 he finished his studies at the Berlin University of the Arts as a Master of Arts.
Now, Marc is about to break through as a solo artist and DJ in his own right. His blend of soulful, groove-laden deepness has won him an army of admirers. His solo releases and remixes for labels including 'Freerange', 'Defected', 'Soma', 'Darkroom Dubs' or 'Stir15' have found support from the scene's biggest names. This year, Marc will continue to spread the good word and whet the clubbers appetite by sprinkling his magic dust over remixes and productions. Playing in clubs like 'Watergate' or 'Bar 25' made him become an integral part of the Berlin club scene. By now he has had a lot of international gigs all over Europe showing his vision of electronic club music. Even more, his latest turn has been to set up his own label 'Crossfrontier Audio' in September 2011.
No musical boundary holds him at bay to surprise the people on the dancefloor. He is always searching for the striking impulses in club music to turn the hours on the dancefloor into special and lasting moments. He loves to play long DJ-sets benefiting from to be able to show a total range of his choice of music. His style is sometimes House, other times it's Disco or else it's Techno. Who cares? – Marc doesn't because it's always about the four to the floor. And whenever the crowd thinks he got his style he is already up for something else. Marc Poppcke is a DJ on his way to conquer the world's electronic music clubs.