Hernán Cattáneo : Resident (Delta FM 90.3) - Episode 061
Part 1
01. SLOK - Feel Alive feat. My Favorite Robot (LOPAZZ & CasioCasino Remix) [Circle Music Germany | Circle 038_6]

02. Verche - Simple As That (Estroe Remix) [System Recordings | SYS2187]

03. DNYO - Fruits [Proton Music | Promo]

04. Ernest Luminor - Jaga (Pako & Frederik Remix) [Pure Substance Digital | Promo]
Part 2

01. Matias Vila - Volviendo al Principio [Stripped Digital | Promo]

02. Uner - Cuac (Universe EP) [Visionquest | VQ013]

03. Scotty.A - Continue (Anxious EP) [Electronic Elements | ELEL123A]

04. 10dens - In A Distant World [Inlab Sub Recordings | ILR SUB 038]

05. Anthony Yarranton & Pete McCarthey - The Gutter And The Stars [unreleased]

Release Notes: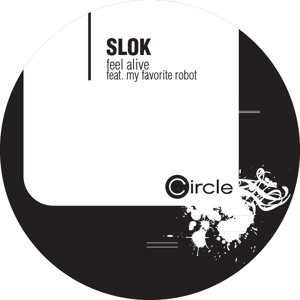 01. SLOK - Feel Alive feat. My Favorite Robot (LOPAZZ & CasioCasino Remix) [Circle Music Germany | Circle 038_6]
Italian DJ and producer Slok is no stranger to Circle Music. In 2010 he released his great album "Rain" on Circle Music after the previous released releases "Funky Finger" and "Freak" in 2009. In 2011 he followed up a release on Circle Music, "Rocco's Hard Scene" incl. a stunning remix by Hermanez ,followed. For his first single in 2012 Slok, he invited brothers in crime "My Favourite Robot" aka Voytek Korab, James Teej and Jared Simms from Canada to sing the vocals. Lately these three guys had a release on Life And Death and were remixed by Art Department. On Top of this nice package we have Subb-An who had a few releases on Damian Lazaru's Crosstown Rebels or Culprit with several hits and finally label mate Lopazz from Berlins Get Physical together with his film producer CasioCasino.
A1. Slok feat. My Favourite Robot "Feel Alive" (Slok's Original Vocal Mix) // 
The original version of "Feel Alive" convinces with really clear and crispy beats right from the beginning and it seems only logical that Electronic Petz label owner Slok continues with 90's house quoting elements like warm organ chords and an oldschool styled bassline and melody. The sleepy Vocals are a really nice contrast to the electronic colours of the arrangement. This one is deep, sexy and progressive.
B1. Slok feat. My Favourite Robot "Feel Alive" (Subb-an Remix) // British DJ and producer Sub-Ann takes the original and brings it more to the underground. A very progressive bassline, disturbing synthesizers and and pretty playful melodic parts and sequences makes this remix very tight and diversivied.
B2. Slok feat. My Favourite Robot "Feel Alive" (LOPAZZ & CasioCasino Remix) // Really close to the atmosphere the original spreads Lopazz & CasioCasino start their remix. Vocals and Chords are nearly the same but then a little acid line comes around and Lopazz & CasioCasino show pleasure at playing with the highs. Later on a dark and heavy bassline as well as big room synthesizer sounds are making this really versatile.
Digital Bonus // For all the lover's who like having a dub version, here you have it, as a Digital Bonus Track!
Released by: Circle Music Germany
Release/catalogue number: Circle 038_6
Release date: Jul 6, 2012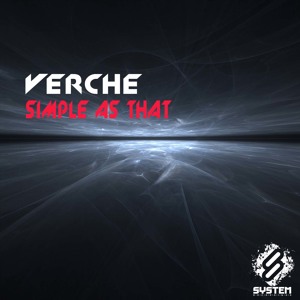 02. Verche - Simple As That (Estroe Remix) [System Recordings | SYS2187]
Verche returns with the sublime prog-meets-tech 'Simple As That', featuring remixes from Ian O'Donovan, Estroe and Verche & Jazzyville. Hernán Cattáneo has already charted the Estroe remix, while John Digweed supported the fine Ian O'Donovan re-rub on Transitions 409.
Estroe Bio
Estroe is driven by emotions 

"I get restless when I can't work on my own melodies. It's such a good outlet for my emotions". There you have it in a nutshell. Dutch Estroe lives for her music. It's electronic, it's beat driven and it's full of emotions." 

Together with techno hotties like Anja Schneider, Mistress Barbara and Monika Kruse, Dutch.Estroe belongs to an elite club of female DJ's that made it to the top. Whether it's behind the turntables in the famous Fuse in Brussels, the Watergate in Berlin or an underground club in Tokyo, Estroe knows how to tune in and drop the right beats. She likes to play versatile, techno infused sets with room for deep undercurrents as well as pure dancefloor work. Her style is warm, subtle but at the same time very energetic. As you'll find out when you drop by at Klinch in the Amsterdam based club Melkweg, where Estroe has as residency.


Things really took off when Estroe started producing her own tracks back in 2003. In hindsight it was an unconscious response to the skull breaking beats of those days. She learned everything there was to know about hard- and software. "For months I tried every piece of music software I could get my hands on. Till I finally got it right. It was important for me that I could produce tracks myself, without the help of an established producer." 

In her first productions Estroe went back to the early days of Detroit techno. Back when people like Carl Craig, Kenny Larkin and the British group The Black Dog caressed their keyboards instead of beating them up. 
With her sophisticated, warm and elegant style she soon appeared on the radar of dj's like Laurent Garnier, Ripperton and John Digweed. The latter was blown away by Estroe's minimalist masterpiece Driven and promptly asked her for a remix on his Bedrock label.

It's not about maximum compression, distorted hi-hats or full on bassdrums on Estroe's delicate productions. No, it's all about atmosphere. "I want to hit people's emotional spot, being it comfort, peace or excitement", she says about her music's primary aim. But make no mistake, singles like Updraft (Mezzotinto), Beat Box Contest ( Dualblock) And Can't Sleep (Connaisseur) are clearly aimed at adventurous dancefloors worldwide.
EevoNext releases classics from the Dutch techno vaults but also breaks new talent. That's where Estroe comes in. "I like to scout and coach new talent", she admits. "I've been in this business long enough to know the pitfalls."


With her debut album on Connaisseur Recordings released in November 2009 (with Miss Kittin among the confirmed guest appearances) and an in-box full of remix requests, chances are high you'll be dancing to an Estroe tune this weekend. Things are looking bright for Estroe, hence she has given up her job last year to concentrate fully on her tunes and deejaying. "This is what I always wanted." And trust us, this is what you want too.
03. DNYO - Fruits [Proton Music | Promo]
DYNO, born in Pesaro (near italian club area of Riccione/Rimini), discovered his passion for electronic music and analogic synths at the early age and has a range of releases on ethe like sof Hell Yeah and Mantra Vibes. Now based in São Paulo, Brazil, Fruits has already been charted by Hernán Cattáneo and is part of an EP forthcoming on Proton Music.
DYNO has recently remixed Manuel Sofia on his 1303 EP [Noizen | NZN006] and DYNO's own Fringe [Selekt Digital | SD001A] has been remixed by the legendary Charlie May.
04. Ernest Luminor - Jaga (Pako & Frederik Remix) [Pure Substance Digital | Promo]
Ernest Luminor is the solo-project of Peter Cazley, who is also one half of music production duo Josel & Pedro. This is another track from Hernán Cattáneo's Top 20 Chart (June 2011) Jaga is forthcoming on Pure Substance Digital, Malaysia and the package includes an Ambient Mix, Jamez Remix and a Pako & Frederik Remix.
Sekander Raisani and Frederik Borgesius are better known to us Pako & Frederik, the duo responsible for Blue Steel which featured on John Digweed's Global Underground 006 Sydney. They were later picked up by Bedrock with the Friday/Arnhem EP [Bed27], made two EPs for Coded including 2002's Beatus Possessor which had the B-side remixed by a certain emerging South American producer called Hernán Cattáneo [CODE 016].
Later on the Dutch duo have had three albums out on GU Music.
05. Matias Vila - Volviendo al Principio [Stripped Digital | Promo]
Born in Mar del Plata, Argentina Matias Vila had his first contact with music very young, the son of a musician, began playing guitar and piano inspired by different groups of various musical styles such as Pink Floyd and Led Zeppelin. His passion for electronic music was driven by bands like Kraftwerk, Vangelis and Jean Michel Jarre.
In 2000 Matias decided to travel to Europe and settled in Spain in Palma de Mallorca, where he appeared as guitarist and vocalist in several places. After his trip to Barcelona and London in 2002 he became fully immersed in dance music. DJs and producers such as Hernan Cattaneo, John Digweed and Sasha were the motivation to experiment with vinyl.
In 2003 he changed route to Alicante, crossing from deep house/progressive to more underground, influenced by producers such as Richie Hawtin (Plastikman) or the minimal Luciano, to begin to merge with the more hypnotic tech house.
In 2006 began his career as a producer. Thus he was able to gather all his musical influences to create a very personal sound scheme.. Now based in Barcelona Matias's music is an electronic collage of deep-progressive with tracks signed to the likes of Stripped Digital.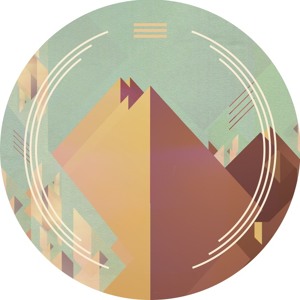 06. Uner - Cuac (Universe EP) [Visionquest | VQ013]
Uner – Universe EP
A1. Sol

B1. Luna 

Digital Exclusive. Cuac
Innovative Spanish producer Uner is the next to step up on the Visionquest imprint with his 'Universe EP'. This epic three-tracker showcases his unique sound and musical background on a mesmerizing, trippy ride of modern electronica.
A-side Sol (Latin for Sun) represents the bright side of the universe. Beautifully epic in length and sound, detailed percussion leads the way as melodic keys creep and swell through the suspense of continuous rolling builds. The melodic flourishes demonstrate Uners musical passion with perfect rhythm, leaving an all-engulfing big room track filled with techy wonderments.
Over on the flip, B-side Luna (Latin for Moon), steps into an intriguingly dark and weird territory. Eerie synths flow through spacey zaps and intricate layers of sound while a raw pumping bass surges forward. Dark keys emulate Uners musicality while haunting vocals echo and a dramatic build takes you on a hypnotic wave of melodics, dropping back into the floor rattling bass. A trippy, cinematic affair destined to swarm your mind and senses.
One of the most important names of the new generation of Spanish electronic producers, Uner has been able to release on highly acclaimed labels such as Diynamic, 2020 Vision, Get Physical and Defected, with his music championed by the likes of Laurent Garnier, Carl Cox and Luciano. Since 2011, aside touring the world as a DJ, Uner has been presenting his live gigs with an audio visual concept in which he uses state-of-the-art software and hardware (from iPads to mini midi keyboards) to explore his most solid, personal side. The artistic expansion of the Catalonian producer continues to grow, expressing his way of understanding electronic music from a musical point of view and from the centre of the dance-floor
Label: Visionquest 

Released: 11th June 2012

Distribution: Above Board 

Cat no: VQ013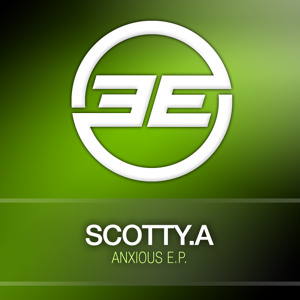 07. Scotty.A - Continue (Anxious EP) [Electronic Elements | ELEL123A]
Continue is on the forthcoming 'Anxious' EP from Scotty.A on Armada's Electronic Elements Imprint. July 2012. Support From Hernán Cattáneo.
Trying anxiously to avoid being pigeonholed, UK producer Scotty A strikes down a solid, but diverse three-E.P. on the Electronic Elements label. Let 'Anxious', 'Continue' and 'January Blues' slip right into your system.Though dj'ing for over 15 years, it was the year of 2009 in which Scotty Andrews started testing his luck as a producer. Well, it worked. Three years into perfection his sound, he's on for a debut on Electronic Elements, with no less than three winners.It's clear that this talent
Released by: Electronic Elements [Armada]
Release date: Jul 2, 2012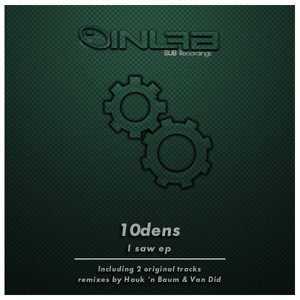 08. 10dens - In A Distant World [Inlab Recordings | ILR SUB 038]
ILR SUB 038 // SOON ON BEATPORT
From Utrecht, Netherlands 10dens are two friends named Michael & Jurrien who are making music together for the past two years now. 

It all started in the north of Holland where they made their first 
track "Paris" behind a crappy computer. They posted it on youtube and 
nowadays this video has almost 50 000 views!


From that point on they desided to make more music together and not 
long from there they signed their debute release "Paris EP" on Tracer 
Records. 

In 2011 they released a new EP on Cinematique called "When the skyline 
crumbles".
Their tracks have been supported by Hernan Cattaneo, Cora 
Navoa, Applescal, Ryan Davis, Spada, Lanny May and many others. 
if you listen to their music you can hear it's music from the heart! 
"The feel" is more important then the quality of the kick. Music 
should make you feel free, music is emotion and not a science project. 
In 2010 they desided to take their production to the clubs with a 
live-act. 

Released by: INLAB RECORDINGS
Release/catalogue number: 038
Release date: Jun 30, 2012
09. Anthony Yarranton & Pete McCarthey - The Gutter And The Stars [unreleased]
Another track from Hernán's June chart .. no release info as yet.
Anthony Yarranton is relatively new in the dance scene, but he has rapidly made an impact with some fantastic releases of deep and melodic progressive house music on some of the most respected labels, such as Armada, Proton, Baroque and Lowbit.
Panagiotis Tassis AKA Pete McCarthey is a Greek Electronic Music producer and DJ hailing from Athens. Pete started listening to electronic music in his early 20's and inspired by the likes of John Digweed, Sasha. Nick Muir,Hernan Cattaneo and Quivver, his production career began. 

Pete's musical journey started in spectacular fashion by winning (alongside fellow Greek producer Kassey Voorn) the Guy Gerber -'Timing' remix competition for the legendary techno label Cocoon. 

Following the success of the remix and armed with his own unique style consisting of bouncy basslines, layered stabs and hypnotic pads, Pete has showcased a consistent flow of quality original works and remixes for some of the most popular labels in house and techno such as Cocoon, Vapour, Stripped, Afterglow and Baroque. His work is supported by the heavyweights of the DJ elite, such as Sven Vath, John Digweed. Hernan Cattaneo, Markus Schluz,Nick Muir, Miss Kitten, Marc Marzenit, and many more.