Hernán Cattáneo : Resident (Delta FM 90.3) - Episode 050
Part 1:
01. Klartraum - Secret Moon [Lucidflow | DCD015]
02. Deaf Pillow - Resistance (Danny eM Remix) [Audionumb Music | ANMB 003]
03. Chris Wood & Meat - Tazarine (JR Juniors EP) [Souvenir Music | SOUVENIR044]
04. Deepfunk - Black Lemon Trees [Wide Angle Recordings | WA033]
Part 2:
01. Asten - Over The Mountains [unsigned]
02. Ozgur Ozkan - Beautiful Afterhours (Fran Von Vie Remix) [unreleased]
03. Sirenize - Modular [unsigned]
04. Mueller & Mitch - Hold On [M&M | MM001]
05. Paolo Mojo - Comsa [OOSH Music | Promo]
Release Notes :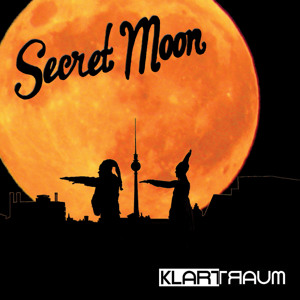 01. Klartraum - Secret Moon [Lucidflow | DCD015]

As the world catches on to the music and live performances of Klartraum duo Nadja Lind & Helmut Ebritsch, the pair look to the release of their deep yet wonderfully eclectic second album 'Secret moon'... 

Berlin based Nadja Lind & Helmut Ebritsch have been working together for over five years now, but it is in the last twelve months that the duo's Klartraum project has really come to prominence. Both Nadja & Helmut have a solid musical history recording for the likes of Darkroom Dubs, Soma & Morris Audio yet it is through their shared musical output that they have really captured the imagination, producing deep and moving electronic music that fuses elements of techno, house and electronica.

Out of the studio the duo have taken their sound on the road, performing as Klartraum live at London's Fabric, the infamous Ukrainian festival Kazantip and Goa's renowned Shanti club to rave reviews and rapturous response. In the coming months they will also be appearing at dates in Australia and across Europe.
'Secret Moon' is a rich and diverse collection of tracks that reflect Klartraum's journey since the release of their debut LP, 'Evolution' in 2011. From the opening atmospheric ambient recording of 'Berlin Intro' it's clear that this is not to be a straight-laced 'club' album but rather a body of work that ebbs and flows through styles and sounds with little regard for genre. Downtempo cuts such as the breakbeat based 'Something Wrong' or the off kilter 'Universe' add a depth and variety to the mix yet Klartraum's production skill and musical sensibilities work to make the album work as a whole.
There is a deep hypnotizing feel to this whole album, keeping you locked into the experience as the album progresses. Tracks such as the epic 'Secret Moon' and the sublime 'Sell Your Soul' have an almost cinematic feel to them; drawn out, spacious and mesmerizing. Klartraum's 2011 debut was a real achievement but 'Secret Moon' takes things to the next level with a strength and energy that is tempered with an audible maturity of production. 

Nadja Lind & Helmut Ebritsch have their own way of creating music, making much of both their spiritual leanings and their hands of approach to 'jamming' out tracks live. Whatever it is that drives them it certainly works, for Klartraum are rapidly becoming an act that cannot ignored, making great music and taking it to the world via their passionate live performance. Long may it last!

Selected feedbacks:

Laurent Garnier : 'superb vibes , superb atmospheres , deep funky music. This is a beautiful album all round-- Will play of course'
Hernan Cattaneo: 'very good! full of really good stuff' (will play)
Danny Howell: 'Dig Deeper Sounds like this will take a permanent place on my ipod .. killer sounds, many thanks!'
Terry Francis (Fabric): 'really nice bits on here for different moments'

Released by: lucidflow
Release/catalogue number: DCD015
Release date: May 22, 2021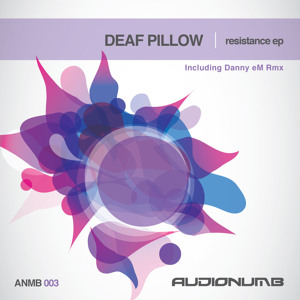 02. Deaf Pillow - Resistance (Danny eM Remix) [Audionumb Music | ANMB 003]
Thinking about Deaf Pillow, is thinking about years of hard work and experience, combined into one project. This last one shows us what's been going on in Lima's electronic music scene, during the last 10 years. , , Well known DJ's/Producers Rodrigo Lozano & Christian Berger have joined forces, to bring to the studio a sound that represents them as a duo. Resistance EP is the unmistakably result of an outstanding collaboration, between two pioneers of Lima's underground music landscape. Danny eM stands up by himself, bringing us his own reinterpretation of Deaf Pillow's work.
Deaf Pillow - Resistance EP // Audionumb Music [ANMB003]

Genre // Minimal,Tech-House

Release Date // Apr 14 2012
Daniel Martinetti a.k.a Danny eM is a Dj/Producer who started arranging electronic music in 1998 in Lima-Peru.
http://soundcloud.com/dannyem/tracks
03. Chris Wood & Meat - Tazarine (JR Juniors EP) [Souvenir Music | SOUVENIR044]
Souvenir is proud to present its 44th EP from a duo of Frankfurt's favourite sons, Chris Wood and Carsten 'Meat' Schuchmann.
Both Chris and Carsten have come up through Frankfurt's music scene, Chris with his long time residency at the infamous Monza club and Carsten having started the city's premier record shop Freebase, still going strong 18 years later.
Trained as a studio engineer, Chris cut his chops under the wise wings of Pascal FEOS and joined forces with Meat, who held residencies at Cocoon and Robert Johnson. Last year they dropped the mighty 'Triple S' on Souvenir, which destroyed dance floors as far afield as Sao Paolo to Ibiza.
For this release they offer up another wild percussive workout in the form of the title track, something a little more syncopated on the humorously titled 'Dub Your Step' and a bonus track with an infectiously familiar little melody, not to forget a re-imagining of the delirious A-side from the head honchos themselves, Tiefschwarz.
'JR Juniors' itself brings a distinct jungle-era drum palette, rough snares and claps hammering away while a chopped vocal raves it up, the slower house tempo doing little to lessen the frantic stabbing synthline's effect.
The brothers Schwarz smooth things over, bring funkier, tribal drums, reducing the vocal to a reverberating echo that ducks and weaves around your headspace. The third track, is like a little woodpecker has just landed straight in your eardrum, pecking out an insistent, wriggling bass-line with an off-kilter half-step beat to accompany the track's name.
The digital only, is a pile of children's building blocks whose constituent parts slowly come together, with an extremely familiar little melody underpinning the solid drum work.
Released by: Souvenir Music
Release/catalogue number: 044
Release date: Apr 2, 2012
04. Deepfunk - Black Lemon Trees [Wide Angle Recordings | WA033]
Ottawa based Wide Angle Recordings is a Canadian record label that focuses on quality electronic music with heart. We specialise in melodic techno and progressive house and work closely with our artists to deliver music that is consistently fresh and undeniably original.
New EP forthcoming on Wide Angle Recordings including:
Deepfunk - Apples and Apricots (Original Mix) 

Deepfunk - Black Lemon Trees (Original Mix)

Deepfunk - Apples and Apricots (Groj Remix)
Released by: Wide Angle Recordings
Release date: May 22, 2012
Malta's Deepfunk keeps up his great run of form, since having won the Bedrock's Marco Bailey 'Bom Bang' remix competition in 2011. His remixing talents were also applied to Marc Poppcke's EP [SB 023] for Sudbeat.
http://soundcloud.com/deepfunkmusic/tracks
05. Asten - Over The Mountains [unsigned]
Russian producer Asten (Evgeniy Suglobov from Stupino) is rapidly gaining popularity in certain circles, and has just released his After All EP on Aura Music [AURM001]. The EP is imbued with a cold and melancholy mood, interlocking melodies and deep atmospherics.
06. Ozgur Ozkan - Beautiful Afterhours (Fran Von Vie Remix) [unreleased]
Ozgur Ozkan is from Istanbul, Turkey. Interested in electronic music even in his early ages as a good listener. As soon as he realized that making music was more enjoyable than listening to it, he created his own home studio.
http://soundcloud.com/ozgurozkan/tracks
After he had been introduced to music world, he started to perform in various night clubs and parties in Istanbul. He started to produce in the year of 2007, In 2009 his tracks started to appear in digital stores as Beatport, Juno, DJ Download among others. Ozgur Ozkan produces music with a progressive style, involving beats and many influences, since the deep house until influences of breaky and dark style.
Fran Von Vie from Menorca (Spain) has been making a name for himself with releases and remixes on labels from M_nus to Last Night On Earth.
http://soundcloud.com/franvonvie/tracks
07. Sirenize - Modular [unsigned]
Sirenize is the latest project involving Rowan 'Breeder' Blades and rising star Dennis White (aka ThermalBear of Traum). This is their third appearance on Resident after being on Episodes 031 (Empty Your Mind) and 046 (Everybody).
Having provided the opener for Bedrock_Underground Sounds of Miami, with 'Everybody' a track that John Digweed had been using for several months early on in his sets to create the right vibe, the pairing have had previous Bedrock releases as Rowdent.
Check our Sirenize's Soundcloud, which has a couple of free & exclusive downloads:
http://soundcloud.com/sirenize/tracks
Blades will be familiar to many for his work as duos like Breeder & Pariah, as well as for his work alongside the likes of John 'Quivver' Graham. Omid 16B & Chris Lake.
Complimenting Rowan is the classical percussionist and modern electronic production fiend Dennis White (aka ThermalBear] who was picked up by Sasha as part of the select group of talented producers that stood out as part of a Burn Studios & IMC (International Music Summit) tie in. Dennis's unique sound has been picked up by the über cool Traum Schallplatten stable with him remixing the likes of Minilogue, Applescal, Fairmont & Thomas Bjerring as well as Sasha's 'Cut Me Down' which was a highlight of Dave Seaman's latest Renaissance Masters Series.
Rowan Blades gives a further insight into Sirenize :
"I was fortunate enough to meet a very talented young producer called Dennis White. He was already on the road himself, making tracks and mixes regularly. For the first time in many years, I had met someone that primarily I liked as a person, and secondly had immense talent to boot. Whats important is that you can actually bear each other, and understand the different roles one takes. Dennis doesn't need anyone else to make amazing music, he can do it alone, however, he was short on experience and just wanted to move things on a little. Since knowing Dennis I have learnt a hell of a lot and he has influenced my direction and tastes vastly."
This duo never compromises, always staying true to the underground with a strict artistic ethos & integrity.  Sirenize represents a more diverse palate of sounds, and is the culmination of some serious studio time, spent exploring sonic possibilities and experimenting with rich textures, tones and percussion. Sirenize have been working with a range of up and coming vocalists, with deep tantalising and intoxicating results.
Selected Feedback //
[John Digweed] "Sirenize's 'Everybody' has a great groove, with its swung percussion and rolling bass, and really helps set the mood for the night ahead. I have been playing this for the past few months quite early on in my sets and it never fails to create the right vibe."
[Beats & Beyond] "Sound wise this compilation falls into the progressive category, with a wide range of deep and techy influences mixed in. Sirenize's Everybody immediatley sets the mood for more hotness"
[Data Transmission] "USoM kicks off in fine style with the chunky Everybody from Sirenize (Rowan Blades and Dennis White) with its tribal, brooding sound made for dark rooms."
08. Mueller & Mitch - Hold On [M&M | M&M-001]
M&M is the label of Mueller & Mitch. Marian Müller & Michael Kastens are two music producers from Cologne, Germany. Following their Release on 200 Records "Careless / M92 Sternhauven", this label will be a creative platform for their forthcoming output.
The first release on M&M offers two tracks full of diversity. On the A Side we have "Hold On". A deep and melancholic instrumental starts off slowly with a punching bass-line. The spooky vocals give the track a twisted vibe. On the B Side we have A Flower. In this track a dark bass-line meets soulful vocals and mind drilling percussions.
09. Paolo Mojo - Comsa [OOSH Music | Promo]
Paulo has recently launched his OOSH Music label. Check out Paulo's March 2012 Promo Mix here:
http://soundcloud.com/djpaolomojo/paolo-mojo-march-2012-dj-promo
Paulo Mojo is a Producer and DJ with a strong underground following and international appeal.  He has a string of high profile releases, was named by Pete Tong as one of 2008's hottest producers of the year on BBC Radio One, and is behind the award winning Balance 009 on EQ Recordings.  Paulo Mojo is one of the industry's top DJ's getting ready to take on Miami for WMC and Miami Music Week 2012.
Marcie catches up with Paolo Mojo on the eve of his brand new release, Mandhari, which marks the re-launch of his label, Oosh Recordings.
MARCIE: Thanks for taking time to speak with us!  Where are you right now?
PAULO MOJO: Right now I'm sitting in a small studio in Kilburn north west London, and it's cold and wet, but I'm excited about the music I'm making, so it's all good.
MARCIE: You have been releasing tracks for many years, and are a firmly established leader of the underground house music scene. You spin many genres from house,  funk, techno, breaks, electro, disco, and acid music. How do you categorize yourself nowadays?
PAULO MOJO: I just like music with integrity and atmosphere really, and that gives me scope to pick tunes from all the genres you mention. I don't like contrived music with lots of white noise and manufactured energy. I like trying to get people screaming using the power of the music and how I play it, (hopefully).
MARCIE: How has the underground evolved in the last decade, and how would you define the underground now?
PAULO MOJO: I think if you ask a lot of people who have been doing this for a long time, they will tell you trends move in cycles and now that I have been doing it for a few years myself I see that at work. Vocals have been the trend du jour recently and that allowed the music around to relax a bit and let the songs tell the story. Musically, that's great, as you don't need lots of processed build ups and people have been focusing on great grooves and vibe a lot more again. The trend has also been towards slowing things down – which is great – like all things it starts to get contrived, and something else will spring out of that.
MARCIE: I feel like this is a time of blurring genre lines, and a lot of new producers don't always understand the historical context of their work.  Should DJ's take a music history class?
PAULO MOJO: No. absolutely not. If you love what you do, you're already in the right place. The last thing we need is boring old DJs telling new producers to remember their roots. Let people find that out for themselves.
MARCIE: Your followers on Soundcloud are excited, as you've posted three new projects just this month, as well as your February 2012 DJ Promo Mix.  Also, you've set the re-launch of Oosh Records for March 5th.  What did you do during your label hiatus?
PAULO MOJO: Well I released plenty of tracks, just with other labels. I'm really happy to get the label back up and running on my terms again though. I missed it.
MARCIE: Have you been struck with inspiration recently, or would you say you produce regularly, and are just now ready to share new work?
PAULO MOJO: Oh I always produce. But like everything, you get periods where things flow more easily, or you feel more or less inspired. That's just the natural rhythm of things.
MARCIE: What is the story behind your upcoming release, Mandhari?  Do I hear marimba? What is the vocal you are using?
PAULO MOJO: You can hear whatever you want in the music! I think it's sometimes nicer just to do things and let people make their own interpretation of them, rather than dissect every element and leave nothing to the imagination. It just is what it is, whatever that may be for someone.
MARCIE: I read that you initially ventured into producing in 2003 because you felt that being a DJ alone would not land you the bookings you wanted.  Do you still think that a DJ must produce in order to make his mark on the scene?
PAULO MOJO: I don't think I phrased it quite like that, but yes the basic point remains the same.
MARCIE: How do you decide when a track you're producing is finished?
PAULO MOJO: It's difficult – the temptation is always to keep tweaking. But generally a great reaction in the club is the biggest motivation to say, ok this works, leave it alone!
MARCIE: Do you have any releases you regret putting out?
PAULO MOJO: Nothing specifically comes to mind, but listening to some early things I can quite clearly hear myself learning on the job, and experimenting. Obviously, technically some of the earlier tracks are not up to my standards these days. But I wouldn't say I regret any of that. It's all part of the learning process and your history.
MARCIE: You're truly an international DJ, with a full schedule taking you from Tokyo, to North America, Brazil, Australia, India, and more.  What has been your favorite event so far and why?
PAULO MOJO: I don't think it's possible to pick a single event out or the best part of ten years doing this – there are experiences I treasure from all the places I've visited. Consistently, I do love my visits to Brazil and Japan. I seem to have a special affinity with both of those countries.
MARCIE: You're headed to Miami as a co-organizer with Zenbi of the Good&Beautiful WMC 2012 Showcase Party on March 21st.   What will make this party stand out?
PAULO MOJO: I think the venue, the cross section of acts involved, the location, the people involved and the hype it seems to be attracting are all going to stand it in good stead. Aside from the internationally known acts there is a great group of locally based djs and promoters involved too, people who I work with outside of WMC – it's just a great way to get people together in one place.
MARCIE: In a recent interview on Skruff.com, you said, "Sleep deprivation in of itself is one of the most potent mind alterers I know."  How does travelling and jet lag affect your creativity?
PAULO MOJO: Usually positively – the biggest musical sparks I get are not usually from listening to music, but from moving around and taking sensory stimulation from what, and who is around me.
MARCIE: What production software or technology has stood the test of time for you?
PAULO MOJO: I'm a bit of a logic afficionado I suppose.
MARCIE: When all the partying is over how do you like to relax?
PAULO MOJO: I collect documentaries .
MARCIE: Do you listen to all the demos sent your way, and who makes the final signing decision for Oosh Records?
PAULO MOJO: I've been making much stronger efforts to do this recently with the re-launch of the label. I make the final decision with anything to do with Oosh.
MARCIE: Favorite football team?
PAULO MOJO: Liverpool FC.
MARCIE: Do you take requests?
PAULO MOJO: Generally not. But not because I'm not open to the idea. Just because usually they are idiotic ones. Have you got any David Guetta etc., and they are often asked by rude people, which is not something which will get a favorable response from me in any situation!