Hernán Cattáneo : Resident (Delta FM 90.3) - Episode 059
Part 1
01. Chris Fortier - Don't Hide What You Believe (Perc Trufax Remix) [Fade Records | FDX9]
02. Barrio Weedwagon - Exhale [Unreleased Demo]
03. Silicone Soul - Feeling Blue (Kultrun Remix) [Soma Quality Recordings | SOMA340D]
04. 16 Bit Lolitas - Fat Fly (SÜPERMÅRKT LP) [Bits And Pieces | BP021]
05. Sierra Sam  & Paris The Black Fu - Welcome To The Blackout [Upon You Records | UY059]
Part 2
01. Matías Larrosa & Bramus-D - Breaking Away [unreleased]
02. Cristian R - Deimos [unreleased]
03. Nikko Z - The Lizard King (Luke Porter Mix) [Lowbit Records | LBR087]
04. Daniel Dexter - Sirens (Storm EP) [Poker Flat Recordings | PFR 129]
Release Notes: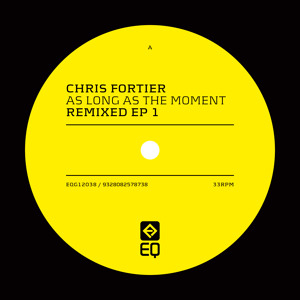 01. Chris Fortier - Don't Hide What You Believe (Perc Trufax Remix) (As Long As The Moment Remixed Vol. 1) [Fade Records | FDX9]
Chris Fortiers critically acclaimed debut artist album As Long as the Moment Exists gets the make over remix treatment by some of Chris all time musical heroes alongside his favourite new artists. This project will consist of a series of EP releases culminating LP/CD release collection. "As Long as the Moment Exists" explores underground sounds and electronic influences, with an experimental twist.
At a glance the excursion starts with the ambient soundscapes before shifting to mid-tempo and quirky electronic cuts with searing minimalistic dips through dubby tech house and twisted melodic trips before winding things back with chilled out vibes, to round off an accomplished foray into electronica.
Reviews:
"An album you must hear" Raveline, Germany
"A remarkable album" Groove, Germany
"A coming of age release" Resident Advisor
"Will be referred to as a break-through album, as well as a genre proving album for the underground." 365
"This is a sprawling, indefinable record packed with throbbing techno beats, moody atmospherics, sparkling digital harmonies, acid squelches and sparse melodic landscapes -in a nutshell, it's the type of record you need to immerse yourself in." M8 Magazine
"It's Fortier in multi-layered experimental mode taking in house, minimal and electro along the way." IDJ Magazine
"A sublime slice of digital electro funk" IDJ Magazine
"This is a wicked collection of deep, minimal, electro, acidic and dirty house...it's sublime" One Week to LiveMagazine
"Surprisingly lies in houses outer reaches, revealing Fortiers heretofore artistic depth. As Long As traverses the spectrum of tech-focused palettes to culminate in a truly electro-psyhedelic 4/4-driven experience." XLR8R Magazine, USA
"it pulses, it undulates, it controls and it mercifully relents." Big Shot Magazine, USA
2008 [EQ Recordings | EQG12038] Release Notes:
Chris Fortier's critically acclaimed debut artist album "As Long as the Moment Exists", written in airport waiting lounges and 30,000 feet in the air, consisting of 15 stunning tracks ranging from 'air freshener for the ears' electronica through to 'techno to frown to' saw the name Chris Fortier written in Techno's little black book forever. 

In 2008, As Long As The Moment Exists gets the extreme make over treatment by some of Chris' all time musical heroes alongside some of his favourite new artists. The list of artists involved in this stunning collection of musical visions reads like a roll call of underground music's who's who; past, present and future. [EQ Recordings | EQG12038]
Perc Bio
Perc is one of electronic dance music's reference points: an internationally touring DJ, label owner and one of the finest producers around. For London-based Perc, aka Ali Wells, his rise to prominence has seen him releasing atmospheric drone and premium techno since 2002. It was pretty clear that he was headed for good things when James Holden supported one of his early demos. As usual, Holden wasn't wrong.
In 2007 things started to get seriously interesting when Perc was noticed by the tastemaking Kompakt records. With the release of "Up" to massive critical acclaim remix requests flooded in and Perc was invited by DJ Hell to remix "Buttersäure". The result was an industrially fortified techno remix that sparked interest across the scene. Particularly for Adam Beyer who approached Perc to ask for a release on his Drumcode imprint. That year the brilliant "Sticklebrick" EP came out on Drumcode, which lead to another remix for a heavyweight, this time Trentemøller.
By the end of 2007 Perc was rightly established at the forefront of global electronic music.
As a DJ, Perc has taken to the decks from Mexico to Japan and in seminal club like
Berlin's Berghain all across the world. His approach? Perc's hard drive brims with tracks including his own productions and armfuls of tools. His sound? It's a blend of the cream of current techno and choice selections from electronic music's Birmingham and Detroit forefathers. When it comes to playing live Perc goes deep. He mixes purely his own productions both released and unreleased, reconfiguring them into driving sounds; drone becomes big room techno becomes broken-beat becomes groove. Perc creates DJ and live sets that are industrial landscapes optimised for the dance floor.
His label, Perc Trax, was started in 2004 as a way for Perc to release his own
productions, but it's organically evolved into much more than just that. Under Perc's careful guidance it's developed a cutting edge core roster of Sawf, Forward Strategy group, Perc, Donor / Truss with heavyweights like Samuli Kempi guesting. With parties in London, Miami, Glasgow, Mexico, it's clear that there are people in every corner of the globe with an ear to the ground, listening for where the eclectic Perc Trax will go next.
2010 was a brilliant year for Perc, seeing the release of "Vertigo I & II" on Perc Trax, a 12" on CLR and "Monad V" on Stroboscopic Artefacts. His productions clearly stem from an amalgam of influences and a listen to Perc's excellent CLR or RA podcast begins to prise the lid off these origins: early nineties drum and bass to British Hammer horror film aesthetics. The horror genre influence is felt in Perc's approach, his releases and DJ sets are filled with tension and play with the audience's expectations.
2011 can be described in two words 'Wicker & Steel' - the title of Perc's debut album, released on Perc Trax in June and which has risen Perc to a new level of respect and recognition. Following launch parties in London, New York and Tokyo the album picked up plaudits from everything from the expected dance-press coverage to breaking into the UK national newspapers. Where next is the big decision for Perc now.
02. Barrio Weedwagon - Exhale [Unreleased Demo]
Originally haling from Argentina the members of Barrio Weedwagon, Dante Costantini and Roman Fleischer, first met in 2008 at a venue in Buenos Aires, just before embarking on their first respective independent European. Dante was touring under the moniker Santos Resiak while Roman was touring as Dirty Room.
A couple of months after their first encounter, they met again by chance in their new hometown, Berlin. The Barrio Weedwagon collaboration project was formed in late 2011, around the same time as their first release on Geno Records.
After their successful debut live act at Kater Holzig, the notorious new Berlin club from the Bar 25 team, the Barrio guys have continued their musical journey with exquisite remixes on labels such as Supernature and Flumo. Additionally, the second Barrio EP is soon to be release on the Italo-British label, Apparel Music.
Spontaneity is probably the highlight of Barrio's studio productions and live performances. Intriguing and unique combinations occur when neither Dante nor Roman are fully aware of what the other is up to. Barrio Weedwagon live shows are not just some stale, preprogrammed laptop set. Roman lays down funk licks with the electric guitar while Dante improvises with a 80's era drum machine, keyboards, and on the fly musical arrangements.
The Barrio productions are a mixture of house, pop, funk, disco, and everything in between. With these guys you never know what to expect. However there is always one unifying drive, their passion. The passion behind their music is not only driven by a variety of musical influences but also by their deep love and respect of musicianship.
Barrio Weedwagon is breaking through industry defined genres, choosing their own musical path.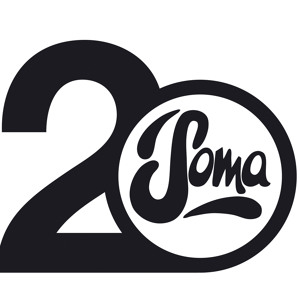 03. Silicone Soul - Feeling Blue (Kultrun Remix) [Soma Quality Recordings | SOMA340D]
Soma proudly present to you, the winners of the Silicone Soul FOEM remix contest. Manhattan & Kultrun!! We were overwhelmed with not only the amount but also with the quality of the entries for this contest. So much so it proved almost impossible to pick just the one winner, so we picked two! The Manhattan Remix provides a deep, hypnotic groove with pulsing bass tones and crisp, toned drums. Kultrun steps up next with an instantly upbeat tech groover completed with a deep melodic pad. Both really stood out for us here at Soma and we congratulate both producers for their excellent reworks!!
Released by: soma
Release/catalogue number: Soma 340d
Release date: Jun 4, 2012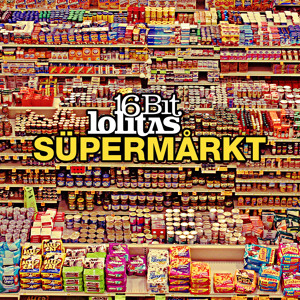 04. 16 Bit Lolitas - Fat Fly (SÜPERMÅRKT LP) [Bits And Pieces | BP021]
16 Bit Lolitas make their return after a break from the EDM scene with a brand new album released on June 22nd through their own Bits & Pieces label. Peter Kriek and Ariaan Olieroock proudly present 'SÜPERMÅRKT'. This 73 minute journey features 11 original tracks and one 16 Bit Lolitas remix of UNKLE's 'Money and Run' (feat. Nick Cave).
Working together since 2004, and known for emotional, patiently crafted tracks such as 'Murder Weapon', 'The Puppet Show', 'Sedna' and 'Nobody Seems To Care', 16 Bit Lolitas now reveal a new work of musical art. And despite their ability to move along with the sound of time, really the best thing about ''SÜPERMÅRKT' is the fact that they always stays true to their roots. 16 BL:"Trying to move with the times is like walking a tight-rope during an earthquake sometimes. In the end, whenever we're in the process of making an album, we always go back to just making some music we like. And this time, unsurprisingly, it is no different. The underground scene has changed a lot, yet some aspects of it will never change. We try to move with the time, but never away from ourselves. So after a long pilgrimage we've arrived at a sound that is new, but still very much 16BL."
With the mission to bring music that stimulates the body, the brain and the soul, ''SÜPERMÅRKT' is deeper and darker than 16 Bit Lolitas' last album, the Warung compilation. 16 BL: "We try to stay connected but also unconnected at the same time. The most important thing in the end is that we follow our hearts musically and create music we feel strongly about. This has always been at the core of 16 Bit Lolitas. Not so much to fit into a style or genre but just to make underground music that moves us. With this album we're moving forward and also backward at the same time." 'SÜPERMÅRKT' contains a bit of everything and hopefully something for everybody. We used both vintage gear and modern soft- and hardware to create this album. Blending different textures creates an organic space that we like to swim around in. It also brings a warmer, more 'earthy' vibe to the music. We also feature Lucy Iris in 3 tracks on the album. She brings haunting yet very seductive vocals to this album. There is a lot of power in these vocals, yet in a very subdued and subtle way, saying more by saying less. Also we will be premiering a remix we did for UNKLE feat. Nick Cave. Something we are very proud of.'
16 Bit Lolitas melt the depths of progressive with the elusive strings of emotional deep-house melodies, rocktronica and styles far beyond. Fusing sounds and making different dance genres meet, it gives a great taste of the 16 Bit Lolitas strategy. Both fit to rock the dance floor, as well as home-listening, 'Supermarkt' adopts to the listeners' state of mind. And that is exactly what 16 Bit Lolitas is all about.
Released by: Bits and Pieces
Release date: Jun 22, 2012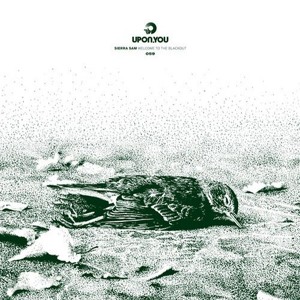 05. Sierra Sam  & Paris The Black Fu - Welcome To The Blackout [Upon You Records | UY059]
In no other year was the end of the world as fashionable as it is in 2012. But while Roland Emmerich has to dig knee-deep in trash and throw millions out the window for special effects gimmickry in order to bring drama to the screen, it only takes Sierra Sam a freshly made studio in our comforting Berlin-based Upon You refuge. A newcomer to our crew, this Belgian producer and label owner of Toys For Boys has already established his own decade-plus career, and his experience shines through clearly on UY059.
The title track "Welcome to the Blackout" holds up not just on great production, but also from the mystical vocals that Paris The Black Fu offered for this release. Thats why weve included the a cappella as a digital bonus, for the more adventurous DJs out there. For the flip side, Sierra Sam picked his English cohort Inxec already known for his numerous releases on labels such as Cocoon, Cityfox, Contexterrior and currently Crosstown Rebels for a fresh remix. Closing track Chambers seals the deal on this singing, ringing hit plastic disc that no survival kit should be without.
06. Matías Larrosa & Bramus-D - Breaking Away [unreleased]
Matías Larrosa,and Diaz Bramus are from Buenos Aires, with releases on labels: Soulfire Downloads, Liquid Grooves, Stripped Digital, Dark Pleasure Records, Mestiza Records, Mistique Digital & more
07. Cristian R - Deimos [unreleased]
Christian currently has an EP 'Semillas Estelares' on the [Workout 024] series of Baroque Records.
Deimos is from his forthcoming album 'Symphony Of The Cosmos', which includes new originals, with a variety of styles, from deep house to tech house, progressive & techno.
Bio
Born on August 22 1985 in the town of Temperley, Buenos Aires province. His first steps in electronic music were from the year 98. Began to hear the famous radio Energy, which in its time was the most listened, fascinated by several programs, such as the vinyl, the beat, urban groove, etc. Influenced in the beginning by Dany Tenaglia, Deep Dish, etc.. Today influenced by Hernan Cattaneo, John Digweed, Sasha ,etc. At its beginning their varied styles house, deep house, progressive.
Detailed Bio over at Soundcloud //
http://soundcloud.com/cristianr
Cristian has a radio appearances on Innervisions Radio & InsomniaFM. His remix of Radiohead's 'Nude' has been picked up by Martin Garcia.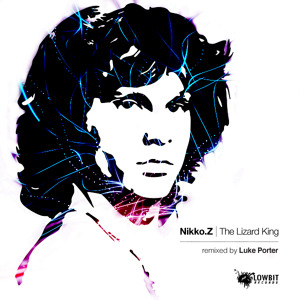 08. Nikko Z - The Lizard King (Luke Porter Mix) [Lowbit Records | LBR087]
'My remix of Nikko's excellent track. Forthcoming on Lowbit Records.' [Luke Porter]
Luke Porter Bio
Both as a DJ and as a producer, London-based Luke Porter's star is clearly on the rise. This native of Melbourne, Australia champions a unique, groove-driven sound that has rapidly propelled him to the forefront of today's global dance music community, winning his records attention from the likes of Hernan Cattaneo, Nick Warren and Armin Van Buuren, and his DJ sets peak-time slots at some of the world's finest dance music destinations.
As a DJ, Luke's attention to detail and ability to win the hearts and feet of clubbers worldwide have seen him deliver at some of the biggest clubs and festivals in the world, from Australia, Greece and the UK to Slovenia, Serbia, Croatia, Poland, Hong Kong and the Czech Republic.
In the studio, Luke has been equally busy. His remixes and original productions have been featured on some of the finest underground labels, including Sudbeat, microCastle, Mango Alley, Mashtronic, Baroque, Tribal Vision, Inkfish & Epsilon Trax. His ongoing collaborations with industry veterans Cid Inc & Medway have consistently garnered widespread acclaim, with an array of new tracks ready for release in the near future.
You can also add label owner to Luke's growing list of credentials. In conjunction with wonderkid Soundprank, the duo are launching Temporum Music in 2011. The label is a showcase for their own records, laying a fundamental platform for their vision of modern progressive house.
Luke's in-demand status is further cemented by his many regular radio appearances, both as the host of the hugely popular show Alleys on globally-broadcast Proton Radio, and through frequent guest slots on internet and terrestrial broadcast stations around the world.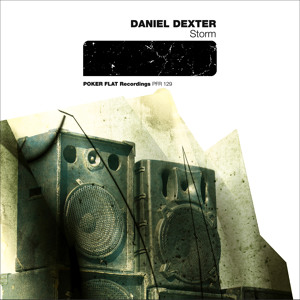 09. Daniel Dexter - Sirens (Storm EP) [Poker Flat Recordings | PFR 129]
Berlin based Daniel Dexter is part of the new breed of producers showing us why there's still mileage in the good old house groove. His cultured, expressive productions have the mark of a true talent and Mr. Dexter has only just begun...!
The acid-revival lives on. `Storm' is a heavy, late night tale of sax, e-piano and stomping synth basslines. Growing from a filtered intro, its song like structure drives us into true reckless abandon - perfect for the darker moments of the night, but still oozy with funk and soul.
The thick, percussive opening bars of `There Will Be Jazz' lead to a focus on one of Dexter's chosen weapons - more jazzy saxophone samples and synthesized strings lift us into a musical crescendo of tension, yet there's a laid back, New York vibe to the track, which will no doubt get plenty of plays this summer.
The mysterious `Murder' is a darker affair, shrouded in rave-era stabs and a real pushing vibe. It's clear that Daniel is a dextrous (no pun intended) producer with plenty of tricks up his sleeve.
Final cut 'Sirens' is a digital exclusive.
Released by: Poker Flat Recordings
Release/catalogue number: pfr129
Release date: May 7, 2012