Hernán Cattáneo : Resident (Delta FM 90.3) - Episode 012
Part 1:
01. Daniel Bortz & Sascha Sibler - Color Of Love [Souvenir Music | SOUVENIR037]
02. Daniel Bortz & Sascha Sibler - Fantasy [Souvenir Music | SOUVENIR037]
03. Marquez Ill vs Pole Folder - Nocturne (Alexanderplatz Mix) [REWORCK | RW04]
04. Ellen Allien - Searching (Shonky Remix) (Dust Remixes EP) [Bpitch Control | BPC232]
Part 2:
01. Henry Saiz - The Way The Sunlight Plays Upon Her Hair (Summer Ceremony 2011) [Natura Sonoris | NS025]
02. Romano Alfieri & Luca Bear - Leave The Valley (Breaking New Soil 03 EP) [Break New Soil | BNS023]
03. Ruede Hagelstein - In A Stream (Original Mix) (Who's Me EP) [Upon You Records | UY047]
04. Muzarco & Nir Shoshani - Stringer Bell (Marc Marzenit "life cycles" Remix) [Punch Music | Promo]
Release Notes:
01. Daniel Bortz & Sascha Sibler - Color Of Love [Souvenir Music | SOUVENIR037]
02. Daniel Bortz & Sascha Sibler - Fantasy [Souvenir Music | SOUVENIR037]
Label: Souvenir Music
Artist: Daniel Bortz & Sascha Sibler
Title: Color Of Love / Fantasy
A1 // Color Of Love
B1 // Fantasy
Hardly strangers to the scene, Daniel Bortz & Sascha Silber give what could very well be the summer hit of 2011. The 2 track EP titled 'Color Of Love/Fantasy' is incredibly effective in creating a smooth late summer feel, perfect for open air nights.
Straight kicks, crunchy snare's, and pressed hi hats, a bassline bounces next to the deep kicks. This is the "Color Of Love", a slow burner, craving to make dancefloors itch. The melodie repeats, as it infects the soul and spreads to the body. Your feet begin to twitch as the vocals haunt the track again and again, begging to tell a story. Pads rise, surrounding the sharp mix of percussion and bass, creating a sense of floating along a river of rhythm and tone. This track is not afraid to burrow inspiration, you have heard it before, but never like this.
If you are looking for that one moment in a party, when you realize everything is perfect, "Fantasy" is exactly what you've been waiting for. We jump right in with kicks snares and an interestingly simple organ. Cue the vocal, and bring out the bassline, a groovy mix of deep tones and unique rhythm. The pads bring a new depth to the mix and a smile to your face while the soulfull, downpitched vocals flutter left and right. This is the track you remember when the party is long since over. This bassline, this vocal hook, this night. This isn't real life, this is "Fantasy".
Coming on // 18-July-2011
Format // 12" and Digital
Catalog Nr. // SOUVENIR037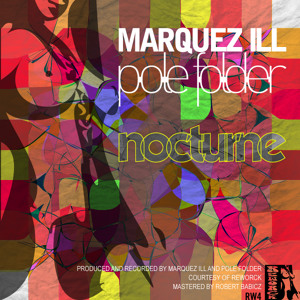 03. Marquez Ill vs Pole Folder - Nocturne (Alexanderplatz Mix) [REWORCK | RW04]
Supported by Laurent Garnier, Hernan Cattaneo, Tigerskin, SIS and Franco Bianco. Berlin meets Brussels on Pole Folder and Marquez Ill's new collaboration 'Nocturne'.
A1. // Nocturne (Alexanderplatz Mix)
B1.// Nocturne (Grand Place Mix)
Voltage Musique's Marquez Ill's Alexanderplatz Mix does Berlin proud with a tight tech house groove driven forwards by raw percussion and soulful deep house vocals. Reworck label boss Pole Folder's Grand Place Mix is a funky concoction of funky house and Belgium melodic nu beat, which somehow, still works wonders. And both are the sound of two cities in tandem.
Released by: REWORCK
Release/catalogue number: RW04
Release date: Dec 10, 2010
Bonus - Interview at the bottom of this thread
04. Ellen Allien - Searching (Shonky Remix) (Dust Remixes EP) [Bpitch Control | BPC232]
TITLE: Dust Remixes EP
LABEL // Bpitch Control
After Ellen Allien's album Dust kicked up a lot of the same in 2010, it was only a matter of time until the right remixers for the album were found. No less than the crème de la crème of todays house scene was allowed to have their way with these tracks. And the results are more than fitting.
A1. My Tree (Ripperton's Backlash Remix) From the first moment on, Perspective label-head Ripperton's approach to My Tree presents an almost affectionate way of handling the drums, which wander gently from right to left and only let the straight kick lurking in the distance completely off the leash after about two minutes. Using sound spaces with an orchestral feel and a perfectly placed clarinet, he continuously builds up the tension until finally it dissipates in the destructive fervour of the love-filled baseline. Heavenly art house for everyone that would rather feel music than simply hear it.
B1. Schlumi (Camea Remix) In contrast, Camea's Remix of Schlumi relies more on a detached peak-time moment thats generated through the sizzling drum pattern with a sexy, springy kick. But then the powerful sound of the angelic synth fanfare emerges, reverberating through a sensitised ravers body all the way down to their toes and simultaneously creating a monumental hymn from the minimal, galloping beat. Its this melody of powerful emotions, which emanates from the waves continually breaking in the thunder of sweeping effects, that grabs this almost-molten raver by their extended fist and keeps pulling them back out onto the dance floor.
B2. Searching (Shonky Remix) When Shonky goes to work on a track like Searching, you know you have nothing to be afraid of: Its always impressive how, secure in his own style, he knows how to free harmonies from any dead weight until an airy feeling takes over your body, turning it into a soap bubble on a raved-out Sunday afternoon. And what a sensual, bubbly promise of infinity it is. No one is better at capturing a collective love of sound in a strangely urgent groove, one which may just grab a hold of you and sweep you away sometime under a cloudless Berlin summer sky.
CATALOG # // BPC232
RELEASE // 2011-03-18
05. Henry Saiz - The Way The Sunlight Plays Upon Her Hair [Natura Sonoris | NS025]
TITLE: Summer Ceremony 2011
LABEL // Natura Sonoris
RELEASE // 20-07-2011
A Natura Sonoris Summer Compilation : Compiled by Henry Saiz.
Support from: Sasha, Monaque, Guy J, Anthony Pappa, Nick Warren, Hernan Cattaneo, Paco Osuna, Dave Seaman, Ryan Davis and more...
Natura Sonoris returns with a collection of exclusive un-released pieces from valued members of the NS family.
Stretching the boundaries between downtempo, tripped out House and uplifting, electronic Disco this compilation exudes that summertime elation we all crave.
Catered to those hazy days under the sun, Summer Ceremony 2011 brings the Natura Sonoris signature organic sound forward with specifically composed tracks from NS favourites the likes of Damabiah, Kornelius aka Simon Garcia, Hal Incandenza, Dosem, Spada and of course label father Henry Saiz.
The summer ceremony is now in session.
Released by: Natura Sonoris
Release/catalogue number: NS025
06. Romano Alfieri & Luca Bear - Leave The Valley (Breaking New Soil 03 EP) [Break New Soil | BNS023]
Karotte presents // Breaking New Soil Vol.3
Artist: Karotte pres 
Label: Break New Soil 
LabelCode: BNS023 
Format: 12" 
Release: 2011-07-12 
Country: BEL
"What started as a single release by various artists last summer became a series on the label, and so we are happy to present to you today: Breaking New Soil 03, featuring four stunning tracks to kickstart the summer by Karotte & Gregor Tresher, Romano Alfieri, Jewel Kid and Yvel & Tristan! "
Dubfire - "Big bombs for the summer again from Gregor and his crew."
Adam Beyer - "Great package, Sol and Shitan are my faves here. Will play. Gracie!"
Shlomi Aber - "Lunar Distance is sounding nice. Will test it out."
Kiki - "Leave The Valley & Shitan tickle the right synapses for me!"
Joris Voorn - "Leave The Valley is lovely!! Will be playing for sure!"
Stacey Pullen - "Lunar Distance is funky on the drums, will support."
Danny Howells - "Four killers, tough to pick a fave - full support for the whole release!"
Samuel L Session - "Shitan will make the crowd go whoo ha! ?"
Troy Pierce - "Sol and Lunar Distance are GREAT!!"
Riva Starr - "Solid! Yvel & Tristan is def the pick for me. Sounds hot."
Christian Smith - "I'm a big fan of this label! Always fresh and inspiring music! House with a techno edge ? i love Shitan! Great package!"
Hernan Cattaneo - "I really like The Valley track! Playing it!"
Kaiserdisco - "BOMB release! Full support for all of the tracks here!"
Stephan Bodzin - "Oh oh. SOL is exactly on my planet!!! Bomb!"
Andy Cato - (Groove Armada) - "Leave The Valley is a real banger!!!"
Technasia - "Sol and Shitan are both for me. Sounding really nice! Looking forward to playing them."
Oliver Huntemann - "Cool mini compilation. I like Karotte & Tresher's Sol most. Club-hit!"
Michel de Hey - "Solid tools from the BNS boss, not as good as his lp though ? but all playable!"
Lauhaus - "Yvel & Tristan sounds dope!! Will be playing that this weekend."
Wally Lopez - "Nice package tracks again from Break New Soil.... Will play Sol!"
Joel Mull - "Great Stuff from Break New Soil again!! ? Another heavy selection. Thank you for sending me."
Adam Port - "SOLSOLSOL!! Karotte & Gregor are on firrrre!! Other tracks also great!"
Dave Seaman - "Some good bits here - Sol is a chunky driver, Valley is great."
Alexander Kowalski - "Very nice & groovy tracks!! Shitan is the pick for me!"
Aga Heller - (Bacardi B-Live Radio Show) - "The tune from Peter and Gregor is great! Cool, deep techno! The other tunes are solid as well."
Sven- (Raveline Magazine Germany) - "Very nice combination of drums and beats. Great!"
Monika Kruse - "Great release. Already charted! Sol my fav."
Nick Warren - "Leave The Valley is excellent!! Big support coming on this."
Misstress Barbara - "Great package. Really like Jewel Kid's Shitan!! Support."
Anderson Noise - "Sol is very good! Well done Gregor... will play!"
Anton Pieete - "Love it this Ep!! Shitan and Gregor & Peter are fantastic!!!"
Pig - (Pig & Dan) - "Awesome techno e.p, great stuff from Gregor and Karotte, also enjoyed Lunar Distance."
Sian - "Super well crafted and expertly picked! I think Shitan is best for me."
Secret Cinema - "Sol is nice! Great one Peter and G! Shitan is a good club groover too!"
Andy - (Raveline) - "Solid sampler...like 'Leave The Valley und 'Lunar Distance' best."
De:Bug Magazine Germany - "Considering for review."
Tsugi Magazine France - "Sol is a nice one."
Released by: Break New Soil
Release/catalogue number: BNS023
Release date: Jul 11, 2011
07. Ruede Hagelstein - In A Stream (Original Mix) (Who's Me EP) [Upon You Records | UY047]
Artist // Ruede Hagelstein
Title // Who's Me EP
Ruede Hagelstein returns after their well received Souvenir release - returning with a hot 3 track EP.
A1 // Give A Little Slap To Your Soul
B1 // In A Stream
B2 // Everything Is Shitting Away
Who am I ? Thats what Ruede Hagelstein asks himself when he looks at the reflection in the mirror every morning when he gets up. Then the image goes into the studio and produces tracks for Upon You for him. The first one sings give a little slap to your soul darkly and romanticly at a relaxed 120 bpm into the mike and has taken up lodgings on A1 of our UY 047. The second plays piano, even if just paraphrased. The B1 beat requires a slightly faster dancer that A1. Then the third member of the group on B2 with a quite definitive minimal touch, sounds a bit like Peter and the Wolf at the LSD Opera...hop hop off you go then my lovelies....
RELEASE DATE // 2011-05-23
LABEL // Upon You Records
CATALOG # // UY047
08. Muzarco & Nir Shoshani - Stringer Bell (Marc Marzenit "life cycles" Remix) [Punch Music | Promo]
Very limited release info on this one c/o Marc Marzenit. Originally sent out under the provisional name of 'Hishmulator - Skiz Nir (Marc Marzenit Remix)' this massive track should be out in September.
A real main room monster and yet more proof that Madrid has some amazing talent - Mr Paradigma Music does it again !
Marc Marzenit Bio
Precociousness in techno has its best and latest representative in Marzenit. At the age of 11, while studying classical music in an music academy, he got his first synthesizer and at 14 he was walking around the electronic music festival Sónar looking for electronic emotions. At the age of 22 he performed his first live set at Florida 135. Only one year later, he created his first label, Paradigma Musik, which now has several international artists such as Paul Ritch, Henry Saiz, Gary Beck, David Keno and Gavin Herlihy among others.
His first publications were received and demanded by the most selective circles of international electronic music. A few years later, his songs were being included in compilations of John Digweed, Sven Väth, Hernan Cattaneo, Wally Lopez, Secret Cinema and Tiësto.
Marzenit's prompt definition –concise vs. eclectic– of a personal, unique and unprecedented style is what draws him apart from the other talented 'techs'. In his productions and live sets there is an anabolic, epic and progressive techno, which provides intimate, fascinating glider melodies. What makes Marc unique in his work is his ability to impregnate sense and sensibility to that 'muscular' techno in an unusual and even paradoxical way.
Interview: Berlin and Reworck's Marquez Ill
It's a bold move, on the part of Pole Folder and Marquez Ill, to attempt to bridge their two respective home cities on a single. Musically, Pole Folder's Brussels has always been closer to the work emanating from Cologne, Germany's capital of melodic dance music, than the Detroit and Chicago-influenced underground scene of Berlin.
And yet today sees their audacious (and some would say, ambitious) attempt fully realised, with the release of their collaboration 'Nocturne' on Pole Folder's Reworck record label. The two-tracker is surprisingly fluid. Who knew that deep house could sound so good with Belgian new beat (the 1980's Belgian underground electronic sound that Pole Folder referenced in his mix)?
This is no chalk and cheese soundclash, but rather an unexpected delight. To release such a thing is an unpredictable move by Pole Folder's new label, just four releases old.
With Marquez Ill and Pole Folder planning to work together again in the future, we decided to call Marquez at his home in Berlin to find out more about their EP, his music, his producer beginnings, and his label Voltage Musique.
Let's start at the beginning. When did you first get into electronic music?
I got into acid house and Chicago stuff back in 1988, when I was 14. Then techno started in Germany and Berlin and it wasn't really my thing, so I headed over to hip hop. I really liked the sample culture, and was a hip hop DJ and producer for almost 10 years.
That's not the typical background of an electronic music producer. What sort of hip hop did you make?
Mostly underground stuff, at least it was for Berlin. We did some really interesting tracks. It was before hip hop became commercial. Then I got bored and moved on.
Why did you get bored?
It just wasn't exciting anymore, to play for the same guys week in week out, guys who smoked weed all the time. So I stopped making music. Also I liked to make music using only hardware, and this was right around the time when everyone started using PCs.
How did you find your way back to electronic music?
A couple of years later, I rediscovered electronic music and found that it still interested me. So I started all over again, with my second attempt at trying to make a career out of music.
I joined up with the three other guys who run the Voltage Musique record label, and started DJing. At the time I lived at Aachen, which is just on the border of The Netherlands and Belgium, so I played quite regularly in those countries. I got a residency at a club, and played there once or twice a month for five years.
Was this when you started your Wonderful Electrique club nights?
Yeah that was a party that we started when I was a resident DJ in Aachen. We've done parties all over actually - we just did one in Berlin.
What sort of sound do the parties have?
It's a mixture of house, tech house, disco, electroclash, and deep house. There was also quite a strong disco and electroclash part at the beginning because of the Dutch and Belgium influence. We invited guests like Marc Romboy to play sometimes. I play all of that music. The nights are quite lounge-based, but still good enough to dance to. It wasn't hardcore techno and strobe lights though!
Why are you into more soulful stuff, as opposed to German techno?
I started with house music back in '88, and that was all about analogue synths and drum machines. I don't like that crystal clear digital techno music. I like soulful vocals, and warm music. I've never fancied that clean, cold, techno sound.
So you're all about hardware when you produce?
Well, with electronic music I started out on hardware but switched to PC when Cubase came around. And lately I've been producing with Ableton Live. I also collaborate with other producers quite regularly, like
Andreas Henneberg and Tigerskin.
Your music does sound like it could have been made on hardware.
I generally avoid the latest plugins that everyone else goes for.
Like what?
Well for instance, everyone uses the Massive synth or those famous plugins from Native Instruments. Don't get me wrong, I think Native Instruments is a great company, but I try to use plugins that people don't use. I particularly like digital versions of analogue synths, like a classic Juno or a Mirage. I also think that when a producer samples something, it should reference that sound, and have a meaning.
What do you mean?
All samples come from somewhere, old house music or whatever. When I made hop hop, I used to come up with new tracks but tried to hide little samples in the music that reminded me of old hip hop, to give it some context, and some roots. If you listen to my music, it's like the stuff that Deetron or Motor City Drum Ensemble make - they both reference older sounds all the time.
Do Deetron and Motor City Drum Ensemble inspire you?
Not really inspire, I just like their music. I like the fact that they go the same way that I do. I've always admired DJ Hell as he has kept to a certain style over the years. He always mixes good new music with cool old music, to teach the kids that it's not just about the latest tracks - that music is more than about tracks that get attention for two weeks, then go into the trash bin.
Do you apply the same logic to your DJ sets?
Yes. I like to pick really old tracks and mix them with new tracks to educate people. My sets are full of little gems that other DJs won't mix. Whenever I play a set in a club, I always play something special at the end. For instance, Laid Back 'Baker Man', or the Datassette Remix of Kate Bush 'Running Up That Hill'. I played that track two weeks ago and a few people came up to me at the end of the set to talk about the track.
Your Marquez Ill back catalog goes back to 2009.
I poured my energy for a long time into just Voltage Musique, so I haven't released that much music under Marquez Ill. I've done a couple of remixes, and I'm doing music more and more now as I'm concentrating on that. My collaboration with Pole Folder is part of a breakthrough.
How did you and Pole Folder connect?
Pole asked me to collaborate on his label Reworck because he liked my latest tunes and the recent output of Voltage Musique.
He sent me a musical sketch and some samples, and the idea was to make a song called something like 'Berlin-Brussels' to build a bridge between our two cities. Because I lived on the Belgian border for six years I had the chance to play a couple of times in Brussels and I liked it very much.
Sound wise we wanted to create something that could be played in my current No.1 club Horst here in Berlin, as well as in Pole's sets which he does all over the world.
After Pole heard my advanced version of the tune we were working on, he requested my samples to create a version on his own and that was the point when we decided to have the two versions of the theme, now called 'Nocturne'.
Tell us about your Alexanderplatz Mix of 'Nocturne'.
I typically include bell sounds in my productions which you can hear in the Alexanderplatz Mix. I also like sounds and samples that are organic and not too crystal clear. We recently played a hip hop set at a small club here in Berlin, and at end of the set we played some house tunes and 'Nocturne' fitted perfectly with the atmosphere.
Regarding the names of the mixes, we tried to find landmarks that represent our cities and I grew up in the area around Alexanderplatz and was actually working in the office when Pole Folder came up with the idea for the landmarks. My office is literally at Alexanderplatz and I can see the famous Berlin TV tower if I look out of the window.
What do you think of Pole Folder's Grand Place Mix?
I like it. I think the mixes are quite different, even if it's not that obvious. When I was into acid house I was also into Belgian new beat, and he added some new beat feeling to his mix which you can hear clearly towards the end.
One of your big tracks recently was 'Regret', which Pole Folder played quite a lot in his sets.
It all started with 'Regret'. That got a lot of attention. Markus Kavka, a DJ and one of the most famous MTV presenters here in Germany, really liked it, and Tom Novy licensed the track for a mix compilation. That was the track that Pole Folder liked too. The vocals on 'Regret' are quite special, which is all down to Leigh Myles. She created the lyrics in one evening. It was the same with 'Control' [Marquez Ill and Leigh Myles' latest track].
Now that 'Nocturne' is done, what plans do you have with Pole Folder next?
I don't know. I hope that we will continue to work together, and I imagine I will send him more tracks, and maybe do a Marquez Ill track for his label. I offered to visit him in Brussels and co-produce a track in real person which would be cool. Also I think he wants me to remix a couple of tracks he did with Leigh Myles from his new album.
We actually met in Berlin not too long ago at Watergate. We spent two hours drinking and talking. And he was a really nice guy, very relaxed.