Hernán Cattáneo : Resident (Delta FM 90.3) - Episode 013



Part 1:
01. Leseman & Cohen ft. Colin Mutchler - Fung Shway (Camiel Daamen Remix) [Outside the Box Music | OTB056]
02. Moby - Lie Down In Darkness (Gregor Tresher Remix) [Little Idiot | IDIOT014D1]
03. Dana Ruh - What I'm Telling You [Buzzin' Fly | 062BUZZ]
04. Silicone Soul - Time Mariner's Mirrour [Darkroom Dubs | DRD042D]
05. Davide Squilacce & Guti - That Ginger Pony Tail [Hideout | HO010]
Part 2:
01. Kassey Voorn - Ghalantomos (Deepfunk Remix) [Lowbit Records | LBR043]
02. Guy J & Miriam Vaga - Fly (Simon Vuarambon & Kevin Di Serna Main Mix) [Bedrock Records | Promo]
03. Astraway - Payment in Full [unsigned]
04. John Digweed & Nick Muir – 30 Northeast (Nikko.Z Unofficial Remix) [Bedrock Records | Promo]
Release Notes:
01. Leseman & Cohen ft. Colin Mutchler - Fung Shway (Camiel Daamen Remix) [Outside the Box Music | OTB056]
Utrecht's Daniel Leseman (3coloursmusic) returns to Outside the Box Music, this time with Yaron Cohen of Nijmegen, as they deliver a warm deep house track with spoken word by Colin Mutchler.
Outside the Box Music was launched in 2006 and is the creative outlet of Dutchman Eelke Kleijn. Besides being a home base for his own productions, Outside the Box Music aims to release quality music from upcoming as well as established producers. In terms of music the label is as diverse as its name suggests, many releases not being easy to pigeonhole into a certain style but instead cross the conventional borders between them.
With releases and remixes by the likes of Sebastian Davidson, Yvel & Tristan, Logiztik Sounds, Nick Hogendoorn, Terry Grant, Satoshi Fumi and head-honcho Eelke Kleijn himself, the label has built up a pretty varied sound and identity. DJ Support has come from many different corners, including Hernan Cattaneo, Jimmy van M, Sasha, Anthony Pappa, Fish Go Deep, Paul van Dyk and Nick Warren. Outside the Box Music is slowly but steadily becoming a well known name in quality house music.
Camiel Daamen began his journey through electronic music around 1998 when he started producing and dj'ing. He performed at venues in Holland and abroad. One of Camiels first international gigs was in Poland, where he played the Sunrise festival as Da-Milio. He also played at Club Ekwador in Poznan, Poland a few times. These gigs offered a good experience for him to develop his sound.
In the last few years Camiel Daamen has released quite some records on different labels. He's been producing for over a decade now and has released tracks on Method Records, Atlant, Cloud 9, Surge, Galvanic, Outside the Box, Hertz Music, Klopfgeist, PiekUp Records, Act Natural Records, Soulman Music and Florian Meindl's Flash Records.
02. Moby - Lie Down In Darkness (Gregor Tresher Remix) [Little Idiot | IDIOT014D1]
Moby announces the release of his new single Lie Down In Darkness, out August 15th.
Taken from his most recent studio album Destroyed (and self-released on Moby's very own label Little Idiot), Lie Down In Darkness is an achingly soulful track of sublime melancholy and symphonic grandeur. The track Lie Down In Darkness (which takes its title from William Styron's strange dark novel of the same name) and accompanying remix bundle will be made available as a download only. "Lie Down In Darkness" features here is hot remixes by Arno Cost, Paul van Dyk, Gregor Tresher, Rob Da Bank, Bassjackers and not forgetting the epic Original Mix.
Moby's next UK live appearance will be on July 31st at The Roundhouse in Camden, where he is set to close this year's iTunes Festival. This date follows his recent sold out show at the same venue.
Moby will also be making an appearance at the Apple Store, Regent Street on August 1st for a special event, where he will talk about his photography and how his photo book Destroyed came together. Moby's Destroyed photo exhibition, which features selected images from his book, is currently touring Europe, having recently closed a successful run at The Proud Gallery in London. For a full list of exhibitions and festival appearances, go to:
http://www.moby.com
Finally, Moby has partnered with Saatchi & Saatchi and Vimeo to set up a competition in support of young filmmakers. Interpreting the theme of "Hello, Future" in the form of a music video for one of three of Moby's tracks from Destroyed ("Be The One", "The Day", or "After"), the competition has prompted an unprecedented response with almost 600 entries coming in from young directors across the globe. "I'm overwhelmed in a really positive way, by the number of people competing, and the quality of the entries," enthuses Moby. To view an interview with Moby and the ten finalists' videos go to:
http://www.vimeo.com/saatchiandsaatchi
The competition winner will be announced at this year's Saatchi & Saatchi New Directors' Showcase in Cannes on June 23rd.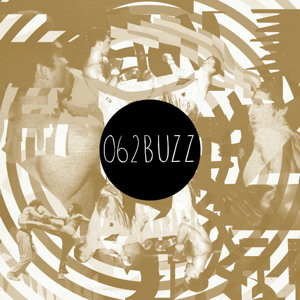 03. Dana Ruh - What I'm Telling You [Buzzin' Fly | 062BUZZ]
Ace new 4-track EP. Out Aug 22.
RIPPERTON 'ACENESS. Brilliant.' 
NICK CURLY 'Sounds great to me. Will play it out tonight at Space. Support on this!' 
RALPH MOORE (MIXMAG) 'On repeat! In next issue's 'Hot Tunes'' 
OSUNLADE 'The perfect EP' 
SEBO K 'Will definitely play' 
MARTIN LANDSKY 'Really cool' 
ROCCO 'I like this!' 
HERNAN CATTANEO 'Excellent EP' 
SPENCER PARKER 'LOVE IT!!'
04. Silicone Soul - Time Mariner's Mirrour [Darkroom Dubs | DRD042D]
Well we can always rely on Silicone Soul's Darkroom Dubs to come up with the gems, just at the right moment. With this weekend's Ibiza season opening and Sonar festival on the horizon, the Scottish duo drop the second instalment of the fantastic 'The Sound of Glasgow' that celebrates the city's production talent.
Inspired by the early 80's Glaswegian indie label 'Postcard' and their 'Sound of Young Glasgow' ethos, Silicone Soul through the series, celebrate the rich electronic heritage of the city. The first featured the talents of Gary Beck and Sei-A. Today though it's the turn of the label heads themselves and exciting new talent Simon Stokes who, rather than tell us tales of the dark Glasgow winters, takes us to the balmy Andalusian dusk and fiesta time on a Brazilian Bahia!
Silicone Soul's 'Time Mariner's Mirrour' may be a mouthful, but boy is it one delectable dish. Named after an ancient chart that allowed the navigation of time, the track holds an air of mystery and suspense. The Flamenco guitar line is woven exquisitely between the effortless waves of its beats, creating a wonderfully fluid, yet tough groove throughout. This is made for big systems and dark rooms.
In stark contrast to the moodiness of the A-Side, Simon Stokes provides a cheeky little number that is ready to rule those sunshine terraces for the coming months. The 26 year old is a name to watch and has already released his brand of bouncy, bass-riddled tech house on Glasgow's Sleaze & Rekluse imprints. The sample is instant, as is the effect. Drop this and watch them move...
Massive Radio, Press & Dj Support From...
Pete Tong, Carl Cox, Ben Watt, John Digweed, Joris Voorn, Slam, Nick Curly, Seth Troxler, D'Julz, Marco Carola, Riva Starr, SIS, Wally Lopez, Oliver Huntemann, Steve Bug, Timo Mass, Terry Francis, Deetron, Technasia, Lee Curtis & many more...
Selected Feedbacks...
iDJ - "Wonderful release!" 
Joris Voorn - "Saweeeet grooves, Love these!!!" 
Steve Bug - "Yep, love the Darkroom Dub!!!" 
Wally Lopez - "Shoogle is a cool one!" 
Marco Carola - "Shoogle, Yes!!!" 
Riva Starr - "Time Mariner's Mirrour ...WOW!" 
D'Julz - "Time Mariner's Mirrour, Straight in the box!" 
Seth Troxler - "Time Mariner's Mirrour is killer!" 
Nick Curly - "TMM Darkroom Dub for me, Great!" 
SIS - "Shoogle is very cool!" 
Ashley Beedle - "Shoogle! An absolute killer. This is big! Mucho support from me!" 
Tsugi Magazine France - "Time Mariner's Mirrour is great!" 
Oliver Huntemann - "Time Mariners`s Mirrour is a killer!" 
Gavin Herlihy - "Love the big cinematic feel to Time Mariner's Mirrour...and the hook in Shoogle instantly makes me feel like i'm on a beach. Great release with bags of style!!" 
Kiki - "Time Mariner's Mirrour surely sounds like something for the Sonar boats & beaches, Excellent!!!" 
Elio Riso – (Space Ibiza) - "10 / 10, Excellent!!!! Great Simon Stokes , Full Support!"
Released by: darkroom dubs
Release/catalogue number: DRD042D
Release date: Jun 21, 2010
ISRC: GB-4PD-09-00029
05. Davide Squilacce & Guti - That Ginger Pony Tail [Hideout | HO010]
Seems not so long ago when Davide Squillace and Luca Bacchetti joined forces to create HIDEOUT.. next thing you know, tenth release is  ready to release, time flies. For this new record , Davide teamed up with his long time friend Guti (Desolat, Supplement Facts, Crosstown rebels). 

That Ginger Ponytail starts with with complex latin percussion patterns, followed with a catchy vocal hook and some african style vibes. On the flip side, techno legend Dubfire delivers a crazy dub techno remix while house legend Kerri Chandler used more of the latin feel and added some typical chicago organ. A must have for all deejays !!
Label: Hideout
Artists: Davide Squillace & Guti
Remixers: Dubfire, Kerri Chandler
Title: That Ginger Ponytail
Release Date: August 3, 2011
06. Kassey Voorn - Ghalantomos (Deepfunk Remix) [Lowbit Records | LBR043]
Kassey Voorn has quickly become a staple fixture of the progressive house scene with his sublime production work. Not only has he just remixed the legendary Nick Muir, he also recently won the Bedrock Guy J remix competition as well as previously having won the Cocoon Guy Gerber remix competition. We are delighted to have Kassey back on Lowbit with 2 brand new tracks.
'Ghalantomos' carries Kassey's signature sound right from the start with its snappy kick and rhythmic chords. Combining a deep and rumbling bassline and slowly building pads with atmospheric elements, this track takes its time to build up to a climax - but when it does, it does so with force!'Garry's Kitty' is the second original from Kassey for this release and it starts out in similar way to 'Ghalantomos' with slowly building drums, a deep and vibrating bassline and beautifully sculpted atmospheric elements; but its focuses on heavy side-chained pads and smooth melodies makes it stand out from its sonic sibling.
Deepfunk - a regular on the Lowbit roster and the winner of the Bedrock Marco Bailey remix competition - works his magic on 'Ghalantomos' and delivers a super smooth and deep rendition of the track. With warm and lush pads, straightforward drums and slightly distorted melodies, Deepfunk has moulded it into something really special.
Hot on the heels of his remix for Nick Warren, Argentinian producer and DJ Mike Griego delivers his first remix for Lowbit. Taking a different tack to the original, Mike takes it more minimalistic and up-tempo and produces a superb dance floor track full of energy.
07. Guy J & Miriam Vaga - Fly (Simon Vuarambon & Kevin Di Serna Main Mix) [Bedrock Records | Promo]
Hailing from Santa Rosa (Argentina) the duo of Simon Vuarambon and Kevin Di Serna have remixes/releases on Stripped Records, Balkan Connection South America, in4mation records. Also the Santi Mossman & Simon Vuarambon Remix competition entry of Guy Gerber's 'Timing' was picked up by John Digweed and features on his B 018 live set.
08. Astraway - Payment in Full [unsigned]
Astraway is a producer & DJ from St.Louis, MO. U.S.A. He has been making music since the late 90's. He returns to resident after Rodriguez Jr. - Lila (Bamako Mix) vs. Rupert Neve (Astraway Mash) [Bootleg] opened show 011.
Payment in Full - Astraway (progressive tech) " this is my latest track that im about done with. Its my own mastering job for now, I will be getting it mastered really soon.
Hope you all enjoy, the style is that of Hernan Cattaneo, John Digweed, Henry Saiz, etc. or at least I hope so
"
09. John Digweed & Nick Muir – 30 Northeast (Nikko.Z Unofficial Remix) [Bedrock Records | Promo]
Nikko.Z was born in 1985,in Trikala , Greece. From a very early age,he expressed great affection for music.Bands like Pink Floyd and the Doors had a great influence on him and since then he started looking for more electronic elements and sounds,while thinking seriously of working on electronic music.The djs Sasha and Digweed were and still are his exemplar. After that,of course,Nikko.Z became extremely interested in House, Progressive and Techno sounds.

At the age of 15 he started djing and later on this hobby evolved into a real love for the electronic music.Consequently, due to this passion,he decided to also produce his own tracks. 

In 2006 he attended the SAE international institute in Athens,and successfully graduated in ELECTRONIC MUSIC PRODUCTION. The last six years he has been creating his own productions in his studio. He teams up with more than ten labels worldwide which trust him and have released his tracks. 

His music gets support from artists like Hernan Cattaneo, John Digweed, Dave Seaman, Nick Warren, Satoshi Tomiie, Marco Carola, Anthony Pappa, Armin van Buuren, Paul van Dyk and many more...
Nikko's new Down Town EP is out now on Lowbit Records.