Hernán Cattáneo : Resident (Delta FM 90.3) - Episode 016
Part 1:
01. Lemontrip - Undiscovered [unsigned]
02. Pawas - Huis Huis (Mike Machine Remix) [Sirion Records | SR028]
03. Marco Effe - Ayurveda's Notes [Break New Soil Recordings | BNS Promo]
04. Matthias Meyer - More Or Less feat. Christopher Groove (Christian Burkhardt & Einzelkind Remix) (The Edits & Remixes II) [Cécille Records | CEC023]
05. Minilogue - Blessed (Cocoon Compilation K) [Cocoon Recordings | CORLP027]
Part 2:
01. Gabriel Rhome - Ronde (Les Havres EP) [Wide Angle Recordings | WA026]
02. Raxon - Into The Summer (Nick Muir Remix) [unsigned]
03. Neshproject - The Way It Used To Be [unsigned]
04. Fergie - PCP (King Unique Remix) (Dynamite and Laserbeams The Remixes) [Excentric Muzik | EXMDIGI037B]
Release Notes: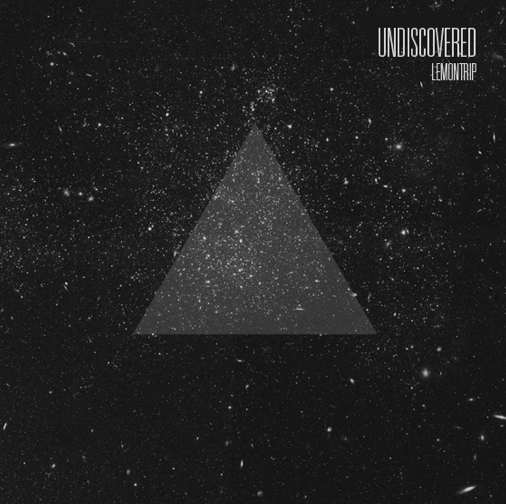 01. Lemontrip - Undiscovered [unsigned]
Lemontrip hails from the Netherlands, a hotbed of emerging talent and great upcoming record labels from Wolfskuil to Gem to Outside The Box.
http://soundcloud.com/lemontrip
'My approach is to be open minded and I create tracks with elements from all kinds of (electronic) music. The Lemontrip sound is a controlled mix of various music styles and emotions. My goal is to trigger the listener's imagination and thus bring my ideas to life.'
02. Pawas - Huis Huis (Mike Machine Remix) [Sirion Records | SR028]
SR028 - Pawas - Huis Huis EP
incl. Chris Lattner & Mike Machine Remixes
release: 2011-09-23
12" and digital
It's been two years since PAWAS Gupta contributed an enchanting remix on Sirions first vinyl release. Constant communication and cooperation lead to this all in all accomplished project called "Huis Huis EP". Pawas' productions start off smooth and impress with delightful elements and perpetual dynamic. The development of each track is rarely predictable. Tempting the act of prolonged anticipation is a delicate one and leads further and further into remote realms. Carried into the sec repetitive parts by finely tuned synth-boosts makes us realize the force briefly before being caught up in the hypnotic sounds again. Propelling Deep House with a pinch of Funk and a touch of Detroit - the classic yet brilliant PAWAS style! Moon Harbours CHRIS LATTNER needs no long introductions. Releases on NRK, Einmaleins, Fear Of Flying and Luna Records speak for themselves, are proof of a successful and active time. The dry yet truly ideal base frame for subtle but succinct modules for this remix is its effective substance. The static sub bass, fulminate and with an enormous thrust, is reminiscent of the Miami Bass age - virtuous modulations, the very complexion of Mr Lattner. He remains true to himself, we like!  
Pawas Gupta (Cologne, Germany) Bio
http://soundcloud.com/pawas
The last 18 months have been witness to a revolution in the deeper side of electronic dance music. With the deeper areas of house, techno and minimal gaining a stronger foothold on dance music than ever before, talented artists within these genres are finally getting the credit and acclaim they deserve, none more-so than Pawas Gupta.

Born and raised to a classical musician in India, early on, Pawas seemed destined for a career in music. Having started out playing the 'tabla' (Indian drums) alongside his father in concerts, Pawas' musical prowess was evident for the connoisseurs of music. Soon enough he spread his wings and evolved in his domain, in teaching himself to play numerous other instruments including percussion, bass guitar and keyboards.

Following close on his father's heels, Pawas eventually chose to pursue a career in electronic music, his new found love. At 17, he began DJing in his native, India. Pawas' move to Europe in 2004, elevated him to another level of success and so has his music evolved with time.

Having gained both recognition and acclaim as a talented DJ around central Europe, production was the obvious next step. With the instant success of his 'Katang' in early 07, Pawas' own production in collaboration with his best friend, and fellow dance heavyweight Daso, has seen this adopted German cause quite a stir in the global music scene.

Having releases with labels such as Spectral Sound, Flash, Squonk and Night Drive music, topped with smash hits such as 'Bummelzug', 'Det' and 'Piano Rain', a legion of the world's top DJs and producers have all joined the Pawas fan club. The list includes none other than Dubfire, John Digweed, Hernan Cattaneo, Marc Romboy, Luciano, Jimpster, Satoshie Tomiie and more.

Pawas' deep, Detroit influence, in his style of house and techno has now become a much in demand recipe within the dance music circuit. His DJ gigs in the likes of Switzerland, Spain, Norway, Dubai, Sweden and well of course throughout Germany, over the last year are only a humble testimony of his talent and his ever growing passion for music...
03. Marco Effe - Ayurveda's Notes [Break New Soil Recordings | BNS Promo]

With an impressive string of releases over a quite short period of time, young Italian Marco Effe cemented his standing as one of the most promising newcomers in modern Techno. His tracks on Sci+Tec, Cecille, Tronic and Break New Soil found their way into the sets of pretty much every big player in the circuits of electronic music. 

After his debut EP on on the label over a year ago, we are more than happy to present what we think are Marco´s most outstanding and personal tracks so far: Drop them at the right time and place and just watch the magic happen!
FEEDBACK 

Joris Voorn - "I really Love Doshas Adventure! Big support from me!" 
Dubfire - "BEAUTIFUL EP!!! Love ALL the trax!!" 
Marco Carola - "For Me sounds like a nice track.. Will try it." 
Anja Schneider - "For Me is the nice one on this EP!! Support." 
Karotte - "Bomb summer ep from my Italian mate Marco. no.1 in my august charts.Aall 3 tracks are bombs. For me was my opener at Love Park! Magical tracks." 
Danny Howells - "This whole EP is top notch, full support!!" 
Kenny Larkin - "Very nice ep indeed! Will support a cpl from this. Thanx for sending." 
Tobi Neumann - "For Me i like a lot. A nice piece of music! I'll be playing for sure. Thanx for sending." 
Riva Starr - "I love Marco's style! All are good, but For Me maybe my pick." 
Maya Jane Coles - "Liking the sound of For Me on this release. Will give it a spin." 
Hernan Cattaneo - "Both Dosha's Adventure and Ayurveda are VERY good! Playing! 
Guy J - "Doshas Adventure for me, great release, love the sound of it ? Congrats!" 
Samuel L Session - "For Me is definitely the nicest here for me. Will try it." 
Wehbba - "Doshas Adventure is sounding like a really cool track. Gonna play it." 
Mauro Picotto - "Nice stuff from Marco and Break New Soil as always. Dosha's Adventure is my fav." 
Laurent Garnier - "Lovely deepness on this EP -- very musical -- will play!" 
Marco Bailey - "Full support on this whole release. Really nice." 
Michel de Hey - "Nice Detroit flavoured sounds on Dosha's Adventure! Support!" 
Robert Dietz - "Super release from Marco!! For me its really different and catchy. For Me my fav!" 
John Selway - "Dosha's Adventure is nice.. pleasantly moody!" 
Rocky - (X-Press 2) - "All 3 of these tracks are ACE!!" 
M A N I K - "Nice deep sounds on here. Cool stuff indeed from Marco. Dosha's Adventure maybe the pick." 
Okain - "Great ep! My favorite track is Dosha's Adventure. I heard this synth loops before but it s still really cool ?" 
Lee Burridge - "Very very cool. Like 'For Me', love Dosha's Adventure and the final track is cool too. First 5/5 release for me in ages. ?" 
Adam Port - "Great ep as nearly always from BNS! For me is is strange one but cool. My fav here is Dosha's Adventure! Go Gregor!! Go Karotte!!!! Go BNS!!!" 
Taras van de Voorde - "Dosha's Adventure for me! More of this please! Melodies!! Ayurveda's is a beauty as well! Thanks will, play this out alot!" 
Smokin Jo - "For Me is really cool track. Will def play." 
Mihalis Safras - "For Me is a really nice and deep track! Thanks." 
Coyu - "Doshas Adventure's bassline is very nice. Good job Marco ? Will play!" 
Nick Warren - "Lovely music here from Marco, deep and introspective. Like it all!" 
Wally Lopez - "Nice and welcome melodies..will play For Me from this package I think." 
Bushwacka! - "Ayurveda's Notes is very nice. Gonna try that out." 
Lee Curtiss - "Solid work here from Marco!! Nice cuts! For Me sounds good." 
Secret Cinema - "Doshas Adventure is a real beauty!! Playing!" 
Carlo Lio - "For Me is...well... for me! ? Nice track, well done." 
Dosem - "Fantastic package, Dosha's Adventure is my fav, but Ayurveda's Notes has something magic inside..." 
Edu Imbernon - (Space Ibiza) - "Doshas Adventure sounds epic!" 
Marc Miroir - "Doshas Adventure for me. Very soulful tracks. Great release again from Break New Soil!" 
Cirillo - "Doshas Adventure is really good work! Support!" 
Robert Dietz - "This is a very nice release. For Me possibly my fav." 
Lauhaus - "Sick ep by Marko! All tracks sound great!"
04. Matthias Meyer - More Or Less feat. Christopher Groove (Christian Burkhardt & Einzelkind Remix) (The Edits & Remixes II) [Cécille Records | CEC023]
This time we continue with our limited marbled vinyl "The Edits & Remixes" series. 
We have the big summer tune "More or Less" from Matthias Meyer with a great 
pumping Christian Burkhardt & Einzelkind Remix. On the other side we chose 
a trippy hypnotizing Sascha Dive remix from the house legend DJ Sneak feat. Monoman.

Great music from great artists. get your limited copy !!!
MASSIVE DJ FEEDBACK from Sven Väth,Ricardo Villalobos, DJ Sneak, Nick Curly, Reboot, Tiefschwarz, Luciano, Raresh, Butch, Mathias Kaden, Matthias Tanzmann, Joris Voorn, Monika Kruse, Chris Tietjen, Karotte, Markus Fix, Gregor Tresher, 2000andOne, Pete Tong, Gorge, Tim Green, Ilario Alicante, Ana & Julietta, Riva Starr and many more
Released by: Cécille Records
Release/catalogue number: CEC023
Release date: Aug 11, 2011
05. Minilogue - Blessed (Cocoon Compilation K) [Cocoon Recordings | CORLP027]
Artist // V.A.
Title // Cocoon Compilation K
Label // Cocoon Recordings
Cat No // CORCD027
Available Formats // 6 x coloured vinyl box, CD & Digital
Release Date // 18. July 2010
Related Releases // CORLP027
Tracklisting:
01 David August – True Romance
02 Nina Kraviz – W-Bleu
03 Dinky – Luvin
04 Henrik Schwarz – Now This Way
05 Matt John – The Blue Storm
06 Maetrik – Caught Between
07 Christian Burkhardt & Einzelkind – Icon
08 Argy – The Thrust
09 Butch – Antique
10 Sascha Dive – New Frontiers
11 Tom Trago – Fifth Fase
12 Minilogue – Blessed
The Cocoon Compilation K, being the longplay flagship in the Cocoon catalogue, adequately starts the second decade of the label with a musical imperative. But don't worry: even if the letter K has sometimes been misused as an indicator for the degree of hardness of some sonic noise in the past of the Tech-House scene, "K" is definitely the deepest survey of contemporary electronic dance music that has ever seen the light of day on Cocoon Recordings.
The beginning is performed by the 20-year-old Berliner David August, who was able to establish himself as one of the most promising talents in the capital's scene with releases on Diynamic and Stil Vor Talent. With its sensual and melancholic SloMo-Disco and a short Acid insert, "True Romance" sets a first massive musical exclamation mark.
After this, it gets profoundly hypnotic, thanks to the Siberian singer and DJ/producer Nina Kraviz, who already caused a stir with her releases on Radioslave's Rekids label and with being the host of Moscow's Propaganda Club. Her dreamy vocals and the streamlined Deep House of "W-Bleu" are for sure something that Baby Ford would have been proud of, too.
Following these two Compilation newcomers is Alejandra Iglesias aka Dinky, who was already able to give her career a big kick start with the unforgettable "Acid in my fridge" seven years ago. "Luvin" indulges the senses with a darkly shimmering Disco-House-Pop draft and some subtle Goldfrapp reminiscenses, and has thus what it takes to become one of THE summer tracks 2011.
The Berliner-by-choice Henrik Schwarz from the Inner Visions circle is then uncompromisingly setting the course more to the dancefloor with his mythic-percussive Dub-House runner "Now This Way", while the Far-Eastern-like, hypnotic reduction of the "Blue Storm" by Matt John – one of the most important artists on the Berlin in-label Bar 25 – irresistibly takes our collective consciousness to Floor #7 after that. And so, literally each track of this standard-setting acoustic treasure chest deserves a detailed appreciation.
The meeting of the two House modernists Christian Burkhardt & Einzelkind ("Icon") as well as Sascha Dive's Minimal-Ska-influenced "New Frontiers" show that the Rhein Main area is still good for some damn innovative tracks.
Maetrik shines again with his dirty Soul-Tech ("Caught Between), and with the mean high-frequency Wild Pitch "The Thrust", the Greek-born Argy delivers the inofficial successor of his "Unreliable Virgin".
Besides that, the Dutch Rush Hour shooting star Tom Trago continues the long-lasting history of Detroit-sounding relations with our neighbour country in a congenial way, using a quite percussive organ motif ("Fifth Fase").
The Mainz-resident Butch doesn't need an introduction anyway, at least since "No Worries" came out – with his siren-like Deephouse jewel "Antique", he could hardly be ignored this summer.
The compilation is completed by our two favourite Swedes Sebastian Mullaert and Marcus Henriksson aka Minilogue from Malmø. Three years after the phenomenal "Animals", their 16-minutes-track "Blessed" is without doubt the most sensual and melancholic title that the two have ever produced together, and this track is a more than dignified finale for an edition of the Cocoon Compilation that is hardly to be exceeded when it comes to acoustic perfection and artistic richness. You can't get any closer to the pulse of modern electronic music culture, in a little more than 100 minutes.
06. Gabriel Rhome - Ronde (Les Havres EP) [Wide Angle Recordings | WA026]
Continuing on our exploration of deep and melodic techno, Wide Angle Recordings is proud to welcome Montreal's Gabriel Rhome to the label. Already picking up support from Hernan Cattaneo and more, Les Havres showcases Gabriel's deep style with 3 groovy tracks all built upon a smooth foundation of low end frequencies.
The EP opens with the funkiness of Ronde, a rich track perfectly balanced with crisp highs, lovely percussive synth elements, and a deep and driving bassline. The EP picks up pace with the second and title track, Les Havres. From the first kick to the last, Les Havres is designed for the dancefloor. The churning bassline provides a wonderful groove for the light melodic synth stabs to carry throughout the track. Convergences, the final track on the EP, once again displays Gabriel Rhome's ability to deliver a solid low end while keeping interest with subtle harmonies and light percussion.
http://www.wideanglerecordings.com/

http://www.facebook.com/wideanglerecordings
Released by: Wide Angle Recordings
Release/catalogue number: WA026
Release date: Aug 24, 2011
07. Raxon - Into The Summer (Nick Muir Remix) [unsigned]
After Hernán played the original on show 009 we get a Nick Muir remix of Raxon's 'Into The Summer'. This is still unsigned, but hopefully the endorsement of the legendary Nick Muir (one half of Bedrock) means that this package will be snapped up soon.
Raxon Bio
At the turn of the millennium was when Ahmed Raxon found electronic music and since then has never looked back. Born and raised in Abu Dhabi and of Egyptian decent, Raxon later moved to Dubai to attend university, which is where he began DJing in 2005. His keen ear for blending genres of deep, house, progressive and tech house started to get noticed at countless house parties which later lead to gigs in some of the Dubai's best night clubs. He later joined forces with the Audio Tonic crew at 360 (one of the top 100 best night clubs in the world as rated by the DJ Mag poll). He has quickly become one of the night's residents proving he knows what the crowd wants to hear and when they want it here it. His track selection always ignites the fire on the dance floor leaving people wanting more, so week after week people return to 360 to hear more. Having played some of the best parties in the region, including Creamfield's Abu Dhabi in 2009 and 2010, he has been able to share the decks and play alongside some of the industry's best DJ's including John Digweed, Funk D'Void, SOS, Jimpster, Luke Fair, Alex Dolby, Spirit Catcher and Jody Wisternoff to name a few.
Immersing himself even further in the music, Raxon began producing and remixing in 2007. Realizing that it's a totally different science from DJing he has spent countless hours in his studio learning what sounds work 'at the end of the day, music is just a bunch of sounds that trigger certain feelings in your brain, or at least that's how I like to think of it.' Being able to get those sounds mixed like a delicious cocktail has allowed him to have remixes and originals on some of the hottest international labels such as Baroque, Audio Therapy, Plastic City, Sick Watona, Night Drive Music, Witty Tunes and most recently Discoteca Music. His fan base is continually growing as both a producer and DJ, which was evident by his recent ranking as lucky number 7 in DJ Mag Middle East's poll for best DJ of 2010.
With a host of production projects and gigs lined up for Croatia, Amsterdam, Dubai, Beirut, Egypt, India, Ibiza and WMC 2011 we can expect to hear a lot more of Raxon very soon.
08. Neshproject - The Way It Used To Be [unsigned]
Neshproject (aka Eddie Neshwat, Amman/Jakarta/Shenzhen, Jordan)
Inspired by the electronic music revolution of the early nineties and having strong interest in mixing and music production, Eddie has cultivated his ongoing life's work and passion into a mixing fury that literally drives the dance floor wild.
Always adaptable, inventive and magnetic, Eddie has the ability to draw people into his musical aura of progressive and tech minimal house mixes where he wows the masses and gets people moving. Eddie's passion for music drives him which in turn creates a driving rhythm and energy for his audience to enjoy. Not just by reading the crowd and playing to what he can see and feel but Eddie can bring clubbers to a crescendo that draws them into the enjoyment of music and rhythm peculiar to his own style.
With his Track "Thrilled" released October 2010 on Beatfreak Records, remixed by Spanish legends Julian Poker & Oscar L and with many others coming such as the phenomenal remix of Kid A- "Lonely" & "Nocturnal thing" Eddie is getting massive support from DJs such as Hernan Cattaneo, Nic Fanciulli, Christian smith, Oscar L, D-formation, Julian Poker, chus & ceballos and many others.
Eddie's Earlier tracks such as" God Said" was Supported & added to Hernan Cattaneo top 20 tracks in 2008.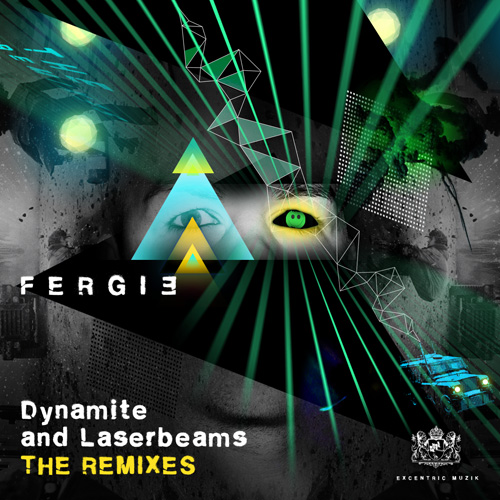 09. Fergie - PCP (King Unique Remix) (Dynamite and Laserbeams The Remixes) [Excentric Muzik | EXMDIGI037B]
Fergie's mighty "Dynamite and Laserbeams" album remix package concludes with a further 6 outstanding reworks, this time featuring Joseph Capriati, Sasha Carassi, Cristian Varela, Nicole Moudaber, King Unique and Sian...
The first part of the "Dynamite and Laserbeams" remixes set the bar decidedly high; Alan Fitzpatrick, Pig & Dan, Mr Henry Von, Arjun Vagale, Reset Robot and Silicone Soul all delivered stellar pieces of work that were well received by DJs and dance-floors alike. The second part returns with more album cuts re-imagined and re-designed by like minded Excentric people.
For King Unique and Fergie, the KU remix of "PCP" will be the 5th occasion the pair have been involved in a remake of one or the others' productions. There was Fergie mixes of "Dirty" and "Hinode" on Curfew and a KU mix of "Anon" on Excentric back in 2009, and of course Fergie's retake of "Feniksas" on Bedrock last year. The remix of "PCP" remains faithful to the original by building an accompanying buoyant groove around the original piece of electronica, with some marching-band esque percussion helping to create a rather dream-like moment.
Beatport release date: 24.08.11 
12" vinyl coming soon
For more info head to: 
http://www.facebook.com/excentricfergie
Released by: Excentric Muzik
Release/catalogue number: EXMDIGI037B
Release date: Aug 24, 2011