Hernán Cattáneo : Resident (Delta FM 90.3) - Episode 036
Part 1:
01. Nhar - Motionless (Original Mix) [200 Records | 200 018]
02. Bizet Reactions - All I Want (Estroe Remix) [Savoir Records | SAV008]
03. Lank & Zajac - Juice Box (Rodskeez Remix) [Mesmeric Records | MESMERIC009]
04. Andrew McDonnell - Flys In The Village (Lonya Remix) [Digital Noise Records | DGT038]
Part 2:
01. Indira Boka - Next To You (Oliver Schories Remix) [Shoes, Bags and Boys | SBB10]
02. Jemmy Suede - Desert (Marc Marzenit Remix) [Flow Vinyl | FV035]
03. Gui Boratto - Paralelo (Solee Remix) [Parquet Recordings | parquet040]
04. Ki:Theory - I Wanna Run (feat. Maura Davis) (Nick Warren Remix) [Kringer Records | KR011]
Release Notes: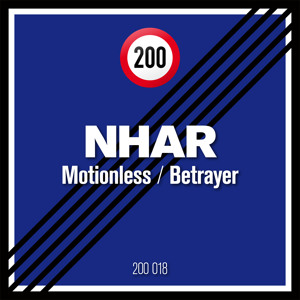 01. Nhar - Motionless (Original Mix) [200 Records | 200 018]
Title // Motionless / Betrayer
Artist // Nhar
Label // 200 Records
Format // 12"
Vinyl contains a code for free downloading of all tracks.
Nhar's 2nd release on 200 Records "Motionless / Betrayer" is poison. If you listen to it you will die – immediately.
Supported and played by: Sasse, Marc Poppcke, Butane, Ivan Smagghe, David Dorad, Acid Pauli, Citizen Kain, Chloé, Seth Troxler, Ripperton, Soukie & Windish andy many more!
Written and produced by Bernhard Siefert, mastering by Emanuel Geller, artwork by empp.de
© ℗ 2011 200 Records
Released by: 200 Records
Release/catalogue number: 200 018
Release date: December 12, 2011
ISRC: DE-U67-11-02310
EAN // 880319539510
Bio : Nhar (Cologne, Germany)
Electronic music is a secret and complex art: It lives on chaos and paradoxes, clashed histories and dark sides. So is Nhar's musical algorithm. 

Coming from the flourishing southern techno scene, the artist has developed a personal universe on the fringes of techno and minimal house on labels such as Modélisme, Mobilee, Plak or Correspondant. 

This sphere of activities takes us back to several legacies including, first of all, the original scene, which served as a big bang to electronic music in France. Indeed, Nhar awakens to electronic thanks to the southern rave scene, which since the early nineties is one hub of a kind in Europe owing to its leading events (Boréalis, Dragon Bal) and hyperactive collectives. 

Drummer in a metal band until he was seventeen, the artist then plunged into that breeding ground of activists and artists: the right time to combine the best tendencies from a booming European scene at that time. Soon he composed his first tracks.
His first projects are released with 22 Crew; the duet formed with Kevin Scherschel, esteemed artist whose latest LP 22:22 has been released on Edelweiss/Module. An artistic potential emphasized with two EPs: The first one released on Modélisme, Sébastien Bromberger's exemplary record label, the second one is a partnership with, Parisian figurehead DJ, Jennifer Cardini on Dirt Crew. 

Precisely at that time, the southern scene got its second wind owing to BarLive relentless activity, which has marked the French electronic scene until its permanent closure in early 2009. The after party venue in Montpellier whose fame has spread far and wide, offers him a regular residency. For three years, it allowed Nhar to hone his musical vision: "BarLive surrounding brought about some change in my mixing style. There, I realized thanks to club music, I was able to convey more than rhythm, a real emotion".

The period coincides with the first releases under his solo alias, on best European labels: Mobilee, Plak, Meerestief, Bambù, Time Has Changed, Mina, Kina, Soniculture, WIR or Factor City. A collaboration with Cebb/Sébastien Thibaud an a remix of his track Nothingness by Falko Brocksieper, minimal techno leading light, are worth noting. At the same time, the artist remixes British pioneers Silicone Soul on Soma, Pablo Bolivar and Citizen Kain on Regular or Billy Dalessandro on Soniculture. 

In 2006, Hexoflip on Mobilee (Anja Schneider's label) seals Nhar' style: a deep and hypnotic techno emphasized with a spectral voice. It conveys an original flavour to the tracks, a kind of "melancholy euphoria" retaining a vivid but ghostly hint of humanity. Until then, it has become the producer's trademark: a vocal chaudfroid establishing, on the artist instructions, a connection with his early dark-sounding musical background.
So new influences have been added to electronic parameters such as those heard on Close Up, a groovy and at the same time almost neo-romantic track or Thelema, signed on Correspondant Jennifer Cardini's new label: "instead of composing countless tracks of tech house and cold minimal, I'd rather turn towards more authentic trends". Like Dante, mentioned on the eponymous track, Nhar explores, with a deep voice against a background of enveloping electronic music, untapped resources of human emotions.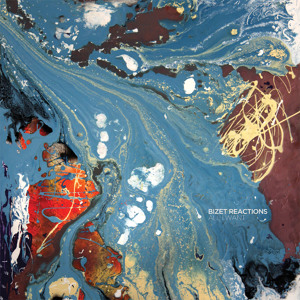 02. Bizet Reactions - All I Want (Estroe Remix) [Savoir Records | SAV008]
Bizet Reactions; their first release ever. A special moment for every new act. And it's vinyl what we're talking about.
Savoir Records is taking it's next step in the business of serious and shares with you a bucketload of good and honest electronic music. The fairly slow, but energetic 'All I Want' is characterized by it's groovy bassline and a vocal that spreads the basic need of every human.
'Kings of Indulgement' is a highly surprising track, that sketches the need to move every bitch on the way to the dancefloor, because you feel that swag commin'up.
The remix from Ion Ludwig is ideal for that moment on the dancefloor, where everybody is moving, but they need to move a bit more schwungy. Mjam mjam.. just delicious. Estroe's mix is a tad deeper and modest, that can be played on every moment of the day.
From the dutch platform NEW; Radion, Venthom & Vincent are making their debut on Savoir Records. Venthom created a contemporary dubby, twosteppin', headknodding groove. The melancholic soundsketch that Radion has created is intense. Vincent's interpretation is all that for the floor. Cut it, loop it, play it, do it!
Released by: Savoir Records
Release date: Dec 8, 2011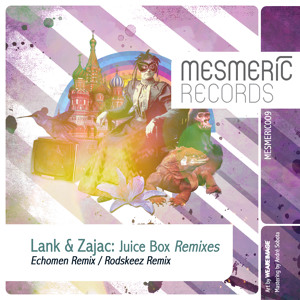 03. Lank & Zajac - Juice Box (Rodskeez Remix) [Mesmeric Records | MESMERIC009]
After the critical acclaim of their "Juice Box" single, Lank and Zajac are back for more as their hit is getting two brand new remixes. First remix comes from Prog House icons ECHOMEN. Long time Prog House lovers will recognize this legendary band name, made of the artists who spawned tracks under the guise of Lexicon Avenue, Mooncat or Little Green Men over the past decade. Echomen are back in force with a heavy kick and hypnotic sounds. Second remix is delivered by new Australian rising star Rodskeez. Smart grooves and big bassline, this guy is definitively one of the top talent to watch in 2012. We predict something big with him.
Released by: Mesmeric Records
Release/catalogue number: MESMERIC009
Release date: Dec 6, 2011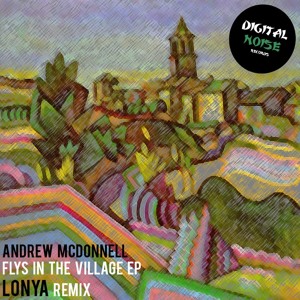 04. Andrew McDonnell - Flys In The Village (Lonya Remix) [Digital Noise Records | DGT038]
From his hometown of Toronto, Canada, Andrew McDonnell has spent most of the last decade earning a reputation as an open-minded, forward-thinking DJ with a positive attitude and a penchant for delivering the goods. Andrew is both a qualified audio engineer working in broadcast television and a studio workhorse dedicated to producing grooves for the underground. As a DJ, Andrew supplies a unique, groove-driven sound that touches the better parts of house, techno and progressive.
Released by: Digital Noise Records
Release date: Dec 16, 2011
Lonya Koval from Tel Aviv (Israel) is a co-founder of Asymmetric Recordings and the leading force behind Asymmetric Soul live-act , one of leading Israeli house/soul acts . While Lonya's productions for Asymmetric Soul are more house -rooted and vocal-oriented , his own productions range from uplifting tech house to deep and minimal melodic techno.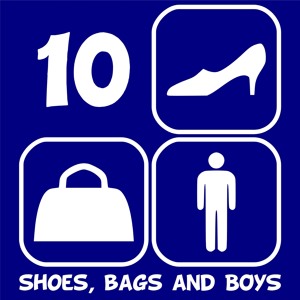 05. Indira Boka - Next To You (Oliver Schories Remix) [Shoes, Bags and Boys | SBB10]Bio Oliver Schories, Hamburg, Germany
Whether it's behind the turntables or in the Studio, Oliver likes versatile, techno infused tracks with room for deep elements as well as pure dancefloor work. His style is warm and subtle but at the same time very energetic.
With releases on "Ostwind Records", "Parquet Recordings" and "Musik gewinnt Freunde" Hamburg-based Oliver Schories finally found his home in 2010 after years of experimenting with different electronic music styles like Drum n' Bass, 2Step and New Rave Electronica.
Having been influenced by those various styles within the last decade of DJ'ing, 1982 born Oliver has today a huge musical background which he uses for his productions as well as for his DJ-Sets: They are always unique.
Released by: Shoes, Bags and Boys
Release/catalogue number: SBB10
Release date: Mar 30, 2011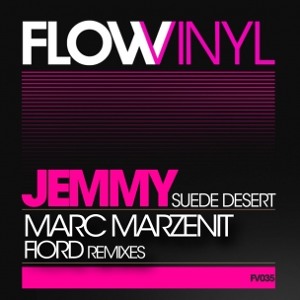 06. Jemmy - Suede Desert (Marc Marzenit Remix) [Flow Vinyl | FV035]
Artist // Jemmy
Title // Suede Desert
Release Date // December 27 2011

Catalogue Nr // FV035

Style // techno, progressive

Format// Digital

Distribution // Ingrooves


Flow Vinyl travels to uk to release an amazing original from Jemmy, for those less familiarized with him, he is Cream resident dj, released music on Global Underground, Renaissance, Audio Therapy, and some of his musical influences come from: Four tet, Amorphous Androgynous/FSOL, Carl Craig, Digweed.


'Desert Suede' is the closing track on the new Dave Seaman Masters Compilation on Renaissance

The original track is a driving muscular techno solid monster which is intelligently build and mixed with huge atmospheres leading to an amazing deep break and kicking back to its full power. 

Spanish wonder producer Marc Marzenit, remixes it totally into his own style of muscular driving techno combined with amazing melodies and intricate melodical patterns, which makes him so unique and supported by the likes of Digweed, Sven Vath, Cattaneo and released on labels like bedrock, cocoon, traum, gem and now Flow Vinyl.

 New zealander and Flow residents Fiord, takes the track to a more restless peak time and darker side, Some fat grooves filled with sinister synths and cool vocal stab hooks making it a dancefloor bomb.


Selected Feedbacks:

Nick Warren (Hope Recordings, Way Out West)
3 strong mixes

Dosem (Soundfate, Bedrock)
Marzenit and Fiord remixes are ace, fantastic shots

Deepfunk (SilenceThroughMusic, Bedrock,Flow)
marzenit remix is big !!! thank you!!

Marc Marzenit (Natura Sonoris - Bedrock)
Happy to be on this great releaase!!


Monaque (Get Physical, microCastle)
Marzenit for us !!!

King Unique (Bedrock, Curfew)
fiord & marzenit mixes for me mr p, cheers

Guy J (Bedrock)
Marzenit remix for me , another great from BFF , thnx & Good luck

Mitch Alexander (microCastle)
excellent stuff guys, all the mixes are bang on the money. top release!


Cid Inc (Replug Records)
amazing package, full support!

sandra collins (perfecto)
love them all !!! full support thanks : )

Antix, Fiord (Iboga, Evapour8, Sprout, Flow, Chameleon)
Great stuff guys. Marc Marzenits mix is dope!

Alex & Filip (Mirabilis, Respekt, Rekluse)
Marc's and Fiord's mixes r ace!

Ian O Donovan (Bedrock, Bio, Komplex De Deep)
Marzenit remix for me, thanks.

Tim Richards (flow, excentrik, iboga)
Fiord all the way for me

Kassey Voorn (Bedrock, Cocoon, Sudbeat)
excellent pack, each mix has something special! will support all of them, thanks

Arjun Vagale / Jalebee (Excentric )
original is wicked. loving the Fiord mix too

Sezer Uysal (Ministry Of Sound)
Marc and Fiord mixes are for me, thanks Flow !

Dubfire (Sci+Tec)
downloading for dubfire! thanx

Guy Mantzur (Definitive /Plattenbank/Flow)
love the all Pack , Great Music Here , Thanks !!!

Richie hawtin 
downloaded

Luciano 
Thank you for the music, I appreciate!

Jemmy (Cream/Renaissance)
cheers p, great stuff

Uone Jack
Thanks alot, great package. Marc Marzenit remix is my favorite. Perfect for my summer outdoor sets!

Pablo Acenso (Flow, Balance, GU)
TOP stuff! full support. thx

Stefan Bauer (progressive-world.at)
wow! ace release! all mixes are equally good, just for different occasions!

Steve Parry (smp3 music management)
original is wicked, loved it for a while. merzanit mix is very cool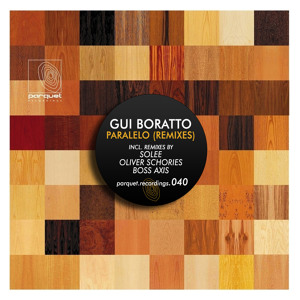 07. Gui Boratto - Paralelo (Solee Remix) [Parquet Recordings | parquet040]
Gui Boratto draws from two palettes of sound. He is revered for lush cinematic pieces with low-slung Peter Hook-inspired guitar licks, as well as moody Fender Rhodes accents. The multi-talented Brazilian producer and musician also possesses a far more aggressive side with abrasive electro and techno textures. "Paralelo"- which originally appeared as a B-side on Boratto's 2007 "Tipologia" release for Parquet Recordings – displayed this darker sonic sensibility. "Paralelo" is now being revisited with a blinding pack of remixes by Parquet boss Solee, rising star Oliver Schories, and Parquet vets Boss Axis.
Solee has sand blasted the jagged electro edges off of the original and transformed the track into a suped-up, big room beast. Similar to his reworking of Nick Warren's "Flowers" track, Solee shapes a rock-solid groove around reverb-drenched deep house stabs while adding tension with swirling, strobing synths, which culminate in an awe-inspiring breakdown.
What makes a remix truly great is the ability to simultaneously capture the essence of an original track while introducing new energy to it. Oliver Schories' mix of "Paralelo" does exactly that by teasing the dirty stabs that saturate Boratto's original until he finally unleashes them in enormous fashion supported by some epic strings.  Following up his scorching remix of Nadja Lind's "Shakes" was no easy feat, but Schories is on fire. Expectations are high for his artist album coming in March on Parquet.
Boss Axis has managed to top their remix of Spieltape's "Morning Paper" track by delivering an interpretation that is sleek and efficient. The German duo's emotive, minor-keyed melodies and luxuriously warm bass lines are reminiscent of fellow countrymen Extrawelt's finest moments.
Each of the "Paralelo" remixes display an absorbing depth by adding some much needed color to the linear arrangement of Boratto's original.
The remixes of Gui Boratto's "Paralelo" will be released on Parquet Recordings on January 27, 2012.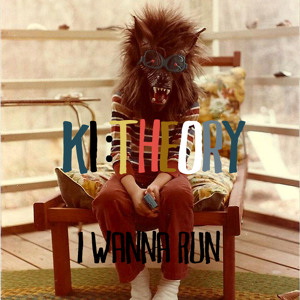 Ki:Theory - I Wanna Run (feat. Maura Davis) (Nick Warren Remix) [Kringer Records | KR011]
Nick Warren's official remix of Ki:Theory's single "I Wanna Run" featuring Maura Davis of Denali. Download this remix, the original version and all of Ki:Theory's music for free at
http://www.KiTheory.com
.
Released by: Kringer Records
Release/catalogue number: KR011
Release date: Nov 29, 2011
ISRC: TC-ABC-11-20970