Hernán Cattáneo : Resident (Delta FM 90.3) - Episode 037
Part 1:
01. Sample Bots - Alpha (Original Mix) [Future Lovers Records | FUL055]
02. Soy Mustafa - Return of the Anunnaki [Cinematic Recordings | CIN12010]
03. Uner - Nuribo (Vincenzo Remix) [Gruuv | GRU012]
04. Rodskeez - SBS [Vapour Recordings | VR099]
Part 2:
01. Deetron - Collide [Green | GR11]
02. Max Cooper - Epoch (Miocene EP) [Herzblut Recordings | 807297512915]
03. Matador - Mambo (Kingswing EP) [M_nus | MINUS116]
04. Deepfunk - Red Light [Tulipa Recordings | TULIPA026]
Release Notes: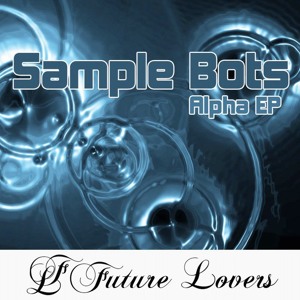 01. Sample Bots - Alpha (Original Mix) [Future Lovers | FUL055]
Russian producers Artyom Saveljev and Anton Chernikov [Balkan Connection] are making music under ironic moniker Sample Bots.
Anton Chernikov has been involved in the music business as sound producer since 2005. For the last few years he manages to release tech stuff with his studio colleague Artyom Saveljev under ironic moniker Sample Bots. Their music develops under the influence of Berlin and Bristol scenes, Moscow techno community, and of course psy-prog music, which became more developed for the last few years. Their sound became distinctive and follows new mixing technologies.
Future Lovers was founded in January 2007 in Vienna, Austria. Since then it build up slowly its name and direction to pumpy clubsound of nowadays music scene. In June 2009 the label moved to Munich, South-Germany where it experienced a heavy re-injection of new music and releases.
Release/catalogue number: FUL055
Release date: Apr 9, 2010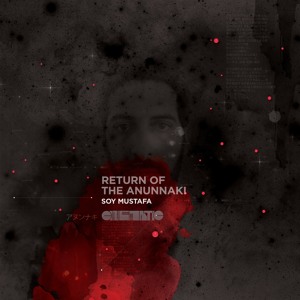 02. Soy Mustafa - Return of the Anunnaki [Cinematic Recordings | CIN12010]
After playing the John Tejada remix on Episode 035 here we get the brooding original :
Now into their 10th release Cinematic further solidifies it's reputation as a prolific and forward thinking electronic record label with a showcase of heavyweight artists and remixes of the highest quality. In the original mix, Soy joins the dots between broken 909 drums, epic pads and a pumping duo-phonic bassline that builds with emotion and creates a desolate experience that's withdrawn yet captivating. 

More than a remix, John Tejada flips the script with a lighter, more uplifting interpretation. Using lush and dreamy builds, he creates a sense of optimism and a culmination of energies that when brought together create a melodious finale. 

Rounding off the package, Berlin based Brendon Gregoriy aka Chymera goes all out with a gut wrenching, dubbed techno groove that pounds in its relentless approach adding a no nonsense mix that's straight to the point.
03. Uner - Nuribo (Vincenzo Remix) [Gruuv | GRU012]
We welcome UNER back to Gruuv with his beautiful track Nuribo. On remix duty Dessous artist Vincenzo turns in a fantastic deeper interpretation whilst we have some bass line fun with our Audiojack remix.
Feedback and Support from Alex Niggemann, Andre Lodemann, Butch, Coyu, Danny Serrano, Djuma Soundsystem, Edu Imbernon, Ewan Pearson, Fred Everything, Gel Abril, H.O.S.H, Heartik, Hector Romero, Hermanez, Kaiserdisco, Karotte, King Unique, Kruse & Nuernberg, Laurent Garnier, Leon, Luna City Express, M.A.N.D.Y, Martin Landsky, Nice7, Noir, Paco Osuna, Pig & Dan, Reboot, Riva Starr, Shur-i-kan, Silicone Soul, Simon Baker, Slam, Stacey Pullen, Supernova, The Revenge, Wehbba and many more!
Ewan Pearson Both Audiojack and Vincenzo mixes are great - the former for the bassline, the latter for the lush loveliness. H.O.S.H (Diynamic) Another great work from our man Uner! 2 stunning remixes and we got all we need. Will drop the Audiojack remix in our radio show this week! Laurent Garnier Lovely mix by Vincenzo -- will play for sure Edu Imbernon (Eklektisch) All mixes are great, my fav is the original from my man UNER! Loving every release from Gruuv! King Unique Vincenzo's mix for me, lush dreamy groove with an edge Kaiserdisco (Drumcode / 100%% Pure) Vincenzo Remix is nice! Riva Starr (Made to Play / Dirybird) lovin the original thx Hector Romero (SAW / Def Mix) Really feeling the groove on the Original mix - nice and smooth - will definitely support Stacey Pullen (Detroit) Cool thanks Alex Niggemann Nice release. Reboot (Cadenza / Cocoon) Cool EP will try it out! Coyu (Suara) Cool release. Nice original and beautiful remix by Vincenzo! Simon Baker (2020 Vision / Cocoon) Vincenzo mix is lovely stuff for me here guys. The Revenge (Instruments of Rapture) It's the Audiojack mix for me ... thanks. Martin Landsky (Poker Flat) Nice release...all tracks are cool... Wehbba (Tronic / Bedrock) Original is great, Vincenzo remix is my pick tho, hot package! Butch (Cecille / Bouq) very nice release thx you Silicone Soul (Soma) Cracking stuff lads, all 3 are great! Fred Everything (Lazy Days) Vincenzo mix for me, thx! Noir (Noir Music) The Audiojack remix is my pick here, nice one. Karotte (Cocoon) Vincenzo is nice and deep. Like it for the morning hour.
04. Rodskeez - SBS [Vapour Recordings | VR099]
Vapour Recordings returns with the last release for 2011.Just in time for Xmas and long overdue, we present the 2nd single on Vapour Recordings from Sydney's Rodskeez.After the success of his first single - Ebb & Flow and Rosetta, Rodskeez returns with another 2 track EP in SBS and Buddhas Paradise. SBS and Buddhas Paraide are another taste of Rodskeez abilities to knock out peak time crackers. SBS has been heavily supported by the usual suspects and comes with a dub version from labels boss - Kasey Taylor, while Buddhas Paradise is a more dubbier tech affair.Both are guaranteed to be heavily featured over the festive season...Enjoy!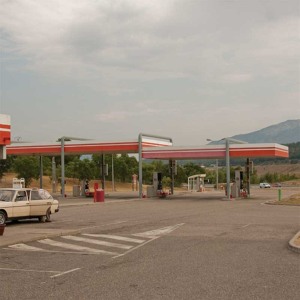 05. Deetron - Collide [Green | GR11]
After having contributed a remix a few years ago, Green are proud and excited to welcome Deetron for what is his debut release with us. Whether its creating the deepest and most soulful of House, or the grandest of emotional Techno. Deetron's ability to craft exquisite, timeless pieces is second to none. "Deetron is not only a good friend, but also an amazing producer who keeps the Detroit spirit alive in his music." - Joris Voorn On 'Collide' that Detroit spirit is evident once more. A majestic track, thats power is held in its euphoric synth arpeggio, which builds constantly to its climax. 'Dark Matter' on the flip is a bass heavy, almost steppin' affair, with a darker atmosphere that is brightened temporarily by the lush pads in the break.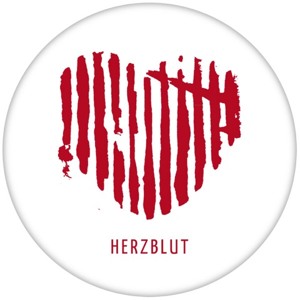 06. Max Cooper - Epoch (Miocene EP) [Herzblut Recordings | 807297512915]
Listening to the music of Max Cooper, it's easy to comprehend that he was once a scientist. His breakthrough tracks, the "Serie" trilogy, were three EPs inspired by different scientific and mathematical concepts and yet his music has never sounded coldly logical – meticulously designed, maybe, but each track was clearly born in a wildly creative and imaginative mind.
Label chief Stephan Bodzin has been a fan for some time and is happy to welcome the producer, whose work Resident Advisor compared to Philip Glass and Aphex Twin ("The End of Reason," on Max's SERIES EP), to Herzblut with his latest release, "Miocene".
The first two tracks may be named after one the Earth's most early geological periods, but there's nothing prehistoric here. The title track launches in full futuristic mode, with glitchy, mechanical beats and fx, later upstaged by earth-moving synth pulses, and a breakbeat-style reprise that lifts the track still further. Stunning.
"Epoch" continues the futuristic feel. Spritely, cascading synths rise and fall whilst a smoother bass turns up the intensity beneath. Building to orchestral levels, "Epoch" demonstrates an arena-crushing potential.
Meanwhile, on the remix of "Miocene," German duo Super Flu soften proceedings with a lolling bassline and a break that shows off the duo's enviable ability to push each individual sound to its maximum – each hi-hat stroke, string pluck and rim-shot ringing out brilliantly.
Max Coopers Soundcloud Comments:
Miocene : "This is the Aside from my forthcoming EP on Stephan Bodzin's Herzblut label, which will be out on vinyl + digital, along with an awesome remix from Super Flu. It's pretty simple on the whole, with a big wobbly bassline and some basic melody, but I've tried some slightly more experimental drum programming to hopefully keep it interesting. Really it's just meant for smashing out in a club though!"
Epoch : "Some discordant mayhem blips here. It's the B-side track off my forthcoming EP on Stephan Bodzin's Herzblut imprint. It will be released on vinyl 19th oct and digital 21th oct along with an awesome Super Flu remix of the Aside!"
Industrialiser : "This is the 3rd track off my forthcoming EP on Stephan Bodzin's label - Herzblut. I wanted to make something glitchy and sleazy here, no nice melodies to be heard....exactly the opposite!"
07. Matador - Mambo (Kingswing EP) [M_nus | MINUS116]
Artist/Title: Matador | Kingswing EP

Catalogue No.: MINUS116

Label: MINUS
TRACK LISTING:

A1. Kingswing

A2. Mambo
B1. Hitbox

B2. Nomans Land

DX. Korrado (Digital Only)
Minus are proud to present the newest member of the family, in the form of Matador. In the past four years Gavin Lynch's sounds have found a home on Perc Trax and Cocoon, plus most recently on Plus 8 , where Richie Hawtin recently introduced the young Dubliner ahead of his first Minus event (at Berlin's Watergate, joining the Minus team for the official Fly Bermuda after party), with his stellar remix of Bryan Zentz's D-Clash. After that introductory taste, Matador now takes the bull by the horns for his first full EP for Minus, exploring the twisted but organic techno sound he's best known for.

Hawtin fans will recognise the EP's title track instantly as a jewel in the crown of his recent Boiler Room set in Amsterdam, for the hugely influential internet broadcast's Minus showcase from ADE 2011. All bleeping soft focus melody lines and cantering kicks, it's a slowly building bomb.
Elsewhere there is shimmying, suggestive minimal coated in warm tape hiss on 'Mambo' and brooding, heavily-weighted backroom sounds speckled with rasping, rising synth lines and glistening percussion on 'Hitbox.'

'Nomans Land' is a bouncy, with wispy hi-hat ringlets and a buried-in-the-mix, undecipherable vocal running through it. The little details around the edges are what bring the groove alive. Coming from a different angle altogether is Korrado': its melancholic notes hang above firm, pulsing kicks and bittersweet overtones.


Format: 12", MP3, WAV

Distribution: Beatport / M-nus.com / WordAndSound

Barcode: 815349011484

Release Date Physical: December 5th, 2011

Release Date Digital: December 7th, 2011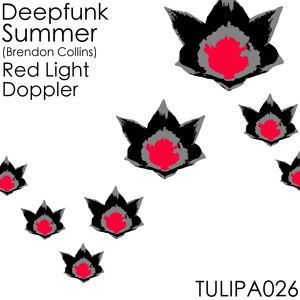 08. Deepfunk - Red Light [Tulipa Recordings | TULIPA026]
Deepfunk & Summer (Brendon Collins) - Red Light / Doppler
Featuring support from John Digweed, Richie Hawtin, Hernan Cattaneo, Nick Warren, Tom Hades, Electric Rescue, Quivver, Sandra Collins, and many more!!

1. Deepfunk - Red Light (Original Mix) 
2. Summer (Brendon Collins) - Doppler (Original Mix)
Tulipa Recordings label boss Summer (Brendon Collins) joins forces with Deepfunk for a very distinguished release. Red Light / Doppler is a two track master work inspired by the deeper and darker departments of techno and tech-house. Both Red Light and Doppler complement each other in both sound and spirit.
Deepfunk's Red Light embarks as a pulsing whisper and arrives as an overwhelming deluge of sound. Red Light churns with eerie moans and crooked synths. The bass heaves and hisses from underneath. Summer (Brendon Collins)'s Doppler transports the relentless energy from Red Light into the core of a massive storm. The track rotates above its own groove, rises rapidly, and wails with increasing intensity. Doppler achieves its crescendo and drops from the sky, engulfing everything in its path.
Red Light / Doppler may possibly be compared to a two-headed monster. Red Light packs lethality and is highly unlikely to show mercy. Instead of relief after its conclusion, Doppler comtinues where Red Light leaves off. It is likely none will escape.
John Digweed - Thanks, DL it now.
Richie Hawtin - download for r hawtin
Hernan Cattaneo - (Support on both)
Nick Warren - 10/10 Two cracking tracks, both excellent
Tom Hades - Loving Red Light ! Nice job !
Electric Rescue - cool EP really like the red light thanks a lot electric rescue
Quivver - deep indeed!
Sandra Collins - love it thanks : )
Barry Jamieson - COOL AS!
Pole Folder - Red Light for me. Thank you.
Ian O'Donovan - Doppler sounds nice, will try it. Thanks
Kasey Taylor - Nice One by deepfunk, thanks
Martin Garcia - Thanks
Abyss (Giuseepe Morabito) - BOMB!
Chris Lake - wont play but nice tracks
Markus Schulz - Thanks so much!
Fedde Le Grande - Thank you for the music you sent us. We look forward reviewing it. Should we decide to use your material we will notify you!
Soundexile - Red Light for me, thanks!
Dibby Dougherty - 2 very solid tunes, thanks xx
Kazell - Both amazing tracks! love it!
Lonya - very good atmospheric track from deepfunk
Cid Inc. - Red Light is something very great!
Alex & Filip - TOP PACK! Both superb!
Silinder - Two great tracks, thanks
Guy Martzur - 10/10 love them both , great music here ,good luck
)
Kassey Voorn - Red Light is amazing, thanks!
Nomad In The Dark - Love both of these Thanks!
Released by: Tulipa Recordings
Release/catalogue number: TULIPA026
Release date: Jan 9, 2012