Hernán Cattáneo : Resident (Delta FM 90.3) - Episode 051
Part 1:
01. Sirenize - Compromised [unsigned]
02. Soulfire - Eris (Marcelo Vasami Remix) [Soulfire Music | Promo]
03. Anil Chawla & Dale Anderson - Leftorium (Alberto Blanco & Matias Vila 2012 Unofficial Remix) [Global Underground | unreleased]
04. Moan - Deep Nite (Deep Mariano Remix) [Nite Recordings | NRV02]
Part 2:

01. Graziano Raffa - Answers [unsigned]

02. Yana Heinstein - M(armelada) [Lifetime Records | Promo]

03. Paul Hazendonk - Nijna (Summer (Brendon Collins) Remix) [Groovecollection Records | GCREC002]

04. Stas Drive & Enformig - Aquamarine (Scotty.A's Deeper Shade Remix) [Balkan Connection | Promo]
Release Notes :
01. Sirenize - Uncompromised [Unsigned]
Rowan and Den (aka Sirenize) have been busy in the studio, and busy clocking appearances on Resident !
Compromised is one of a host of demo tracks the pair have been polishing. With a maiden release for Bedrock in the bag there's interest from other labels keen on grabbing some of the Sirenize sound. We suggest they get in there quick.
Until then head over to Sirenize's Soundcloud and grab a couple for free downloads that, until now, have only been available to a handful of the big DJs:
http://soundcloud.com/sirenize/tracks
Sirenize Bio
Sirenize is the latest project involving Rowan 'Breeder' Blades and rising star Dennis White (aka ThermalBear of Traum). This is their third appearance on Resident after being on Episodes 031 (Empty Your Mind), 046 (Everybody) and 050 (Modular).
Having provided the opener for Bedrock_Underground Sounds of Miami, with 'Everybody' a track that John Digweed had been using for several months early on in his sets to create the right vibe, the pairing have had previous Bedrock releases as Rowdent.
Blades will be familiar to many for his work as duos like Breeder & Pariah, as well as for his work alongside the likes of John 'Quivver' Graham. Omid 16B & Chris Lake.
Complimenting Rowan is the classical percussionist and modern electronic production fiend Dennis White (aka ThermalBear] who was picked up by Sasha as part of the select group of talented producers that stood out as part of a Burn Studios & IMC (International Music Summit) tie in. Dennis's unique sound has been picked up by the über cool Traum Schallplatten stable with him remixing the likes of Minilogue, Applescal, Fairmont & Thomas Bjerring as well as Sasha's 'Cut Me Down' which was a highlight of Dave Seaman's latest Renaissance Masters Series.
Rowan Blades gives a further insight into Sirenize :
"I was fortunate enough to meet a very talented young producer called Dennis White. He was already on the road himself, making tracks and mixes regularly. For the first time in many years, I had met someone that primarily I liked as a person, and secondly had immense talent to boot. Whats important is that you can actually bear each other, and understand the different roles one takes. Dennis doesn't need anyone else to make amazing music, he can do it alone, however, he was short on experience and just wanted to move things on a little. Since knowing Dennis I have learnt a hell of a lot and he has influenced my direction and tastes vastly."
This duo never compromises, always staying true to the underground with a strict artistic ethos & integrity.  Sirenize represents a more diverse palate of sounds, and is the culmination of some serious studio time, spent exploring sonic possibilities and experimenting with rich textures, tones and percussion. Sirenize have been working with a range of up and coming vocalists, with deep tantalising and intoxicating results.
02. Soulfire - Eris (Marcelo Vasami Remix) [Soulfire Music | Promo]Soulfire Bio
Since taking up DJ'ing aged 19 years old in 2000, the Liverpool-born producer has been on a steep upward trajectory. Now he's ready to take the next step towards global dance floor supremacy with his own unique brand of progressive and tech house.
Initially inspired by Paul Oakenfold's legendary Cream Courtyard sets, he bagged his first DJ residency after just six months behind the decks. After submitting a demo to a promoter of super-club Cream's warm-up bar, Mello Mello, the 19 year-old was handed a bi-monthly slot.
Buoyed by this early success, he began promoting his own parties soon after. After a brief period warming up the weekend on Thursday nights, his parties at the Lemon Lounge swiftly moved to Friday nights and became a roaring success.
Thanks to the success of his parties, he was given the chance to play at Liverpool's hottest club nights, alongside many of his musical heroes – internationally renowned DJs such as Dave Seaman, Futureshock, Sandy Rivera and Quivver. It allowed him the opportunity to fine-tune his already impressive DJ skills – an opportunity he grasped with both hands.
But it was in 2003 that he took his first step towards international success. It was then that his first musical productions began to see the light of day. He produced a number of much-played remixes of childhood heroes Depeche Mode, New Order (in collaboration with friend and fellow Liverpool producer Paul Harrison) and Fleetwood Mac. Plays on some of the UK's biggest dance radio stations soon followed, with strong support from Juice FM, Radio City, Wish FM and GTFM. DJ support was strong, too, giving Lee a profile outside of his home city for the very first time.
Since then, he has stepped up his music production output, providing tracks and remixes for a variety of labels including his very own label Soulfire Downloads.
Soulfire Downloads has been a runaway success since launching in 2006. The label's releases, which often boast hard-hitting remixes from the likes of Stan Kolev, Soundexile, Spirit Catcher and Jet Project, have been supported by many of the world's top DJs. Since joining Beatport in June 2010, Soulfire Downloads releases have been played by Sasha, John Digweed, Hernan Cattaneo, Steve Lawler, Joris Voorn, Nick Warren, Danny Tenaglia, Roger Sanchez and many more!
03. Anil Chawla & Dale Anderson - Leftorium (Alberto Blanco & Matias Vila 2012 Unofficial Remix) [Global Underground | unreleased]
Remix competition entry:
Global Underground are offering a remix competition to dwarf all others. The chance to remix Anil Chawla and Dale Anderson's classic 'Leftorium' which won the 2008 Beatport award for 'Best Deep House Track' and for the lucky winning remix to be released on Global Underground's forthcoming 6 track, 15 years Anniversary remix package. This landmark package has been months in the making and will feature classics GU cuts from the likes of Nic Fancuilli, Darren Emerson and Roland Klinkenberg, expertly remixed by uber producers including Robert Hood, Mathew Jonson and Manuel De La Mare......a spring board to stardom if ever there was one!! The 2 runners-up remixes will receive a goody bag packed full of GU CD's and merchandise. 

To enter just download the remix pack (which also contains the original track, to get your creative juices flowing), get funky in the studio and deliver your remix in the following format (16bit/Wav/full download link/titled with: 'your name' and 'email address') to:
info@globalunderground.co.uk
by the 16th September 2011 . The winning remix will be notified by email on the 21st September and announced to the world on the world 23rd September. 

This really is a once in a lifetime competition and an opportunity not to be missed. Good luck and happy tracking!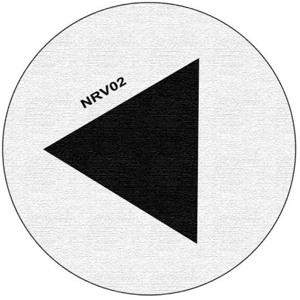 04. Moan – Deep Nite (Deep Mariano Remix) [Nite Recordings | NRV02]
Deep Nite by Moan, with remixes from Deep Mariano, Pablo Pellegrini and Kristian Gjellan. Available soon on vinyl from Rosario based Nite Recordings !
March 2011 when Rosario (Argentina) residents Agustina Parpal and Paul Pellegrini met, realising they shared several musical tastes, Moan started to form as a project.
With the very marked influence of bands like Failure Darkness, Trentemoller, Nancy Sinatra, Louis Armstrong, 2 Raumwohnung, among others, Moan can offer different types of show according to the time and place.
In its three versions, acoustic (acoustic guitar and vocals), electrical (electric guitar, synthesizers, tracks and vocals) and address (vinyl, voice and fx) Moan may delight you with their sweetest melodies or make you dance with strong beats!
In March you can get the first Moan plate at specialty stores, with pressed vinyl featuring remixes by Nite Recordings Deep Mariano, Kristian Gjellan and Paul Pellegrini. In September 2012 Moan launches its first Long Player, also on vinyl, with the album's promotional tour taking in three months in Europe.

05. Graziano Raffa - Answers [unsigned]
Graziano Raffa, Barcelona, Spain // A variegated background consisting of the union of styles and different sounds, where the common thread is the true, unconditional and consistent passion towards music.

This is the foundation of the artistic career of Graziano Raffa, an Italian DJ / Producer who, like many, started to get in touch with the world of dance music as a clubber. 

When he decided to propose his first productions, he found the support of many of the important representatives of the Italian techno scene. This led to opportunities to perform as a DJ, 
allowing him to gain experience and learn about the '"industry" from the inside. 

In 2010 he met Hernan Cattaneo, a South American DJ and one of the most important artists of the global dance scene. 

With Cattaneo's support, he came into contact with the scene in Argentina, one of the most prosperous and competitive in underground music. 
Having moved to Barcelona in 2011, he exposed himself to a more open reality and started focusing more on discographic productions managing in a short time to achieve important feedback and offers from record labels such as Stripped Recordings (UK) and Mestiza Records (ARG) which boast prestigious rosters and high quality productions. 

In addition to the studio work, he also began a monthly radioshow hosted within the program Golden Wings, and appears as a regular guest on Frisky Radio.
06. Yana Heinstein - M(armelada) [Lifetime Records | Promo]
Yana Heinstein, from Baden-Württemberg (Germany) started her career at the beginning of the 90s. After a classical music education in piano, bass-guitar, double-bass, lead-guitar and drums, and also in composition and arrangement, she got in contact with the Omen in Frankfurt/Main, the legendary Sven Väth club.
http://soundcloud.com/yanaheinstein/tracks
Influenced by this deep pumpin' psychedelic acid like techno, she decided to start with her brothers to set up their first studio. After having spent some time in London together with people like Nils Hess (Get Fucked), Marco Lenzi, and Alex Silverfish, she got deeper into the UK sound. She and her brothers belong to those pioneers who established drum & bass in germany. Today, she is one of Germany's leading female electronic music producers. Not only has she produced for artists like Gayle San, but also did she write music for several TV shows, commercials, and independent short movies.
Remixes for Jam and Spoon , Kool and the Gang, Nas, Big Punischer, KRS-One and many other international artists can be found in her discography.
07. Paul Hazendonk - Nijna (Summer (Brendon Collins) Remix) [Groovecollection Records | GCREC002]
limited release info
From Rotterdam (Netherlands) Paul Hazendonk is owner of the Manual Music company (labels, digital distribution, management, publishing, events), initially as a sub-label of the infamous Basic Beat company just after the summer of 2005 . Manual Music has quickly gained international fame with it's first release 'Robotfood' by Petter and has built a solid reputation ever since.
Hailing from Saint Louis (Missouri) Brendon 'Summer' Collins is owner of Tulipa Recordings, which embraces his particular realm of "Hypnotic" electronic music. The label has signed some of the most innovative tech-house and techno artists in the music industry such as Jeff Bennett, Giorgos Gatzigristos, Stefan Tretau, Werner Niedermeier, Kasey Taylor, Marco Dassi, Soren Aalberg, Ian O'Donovan, Jussi-Pekka, and more.
Brendon and Tulipa feature regularly on Resident as well as John Digweed's Transitions.
08. Stas Drive & Enformig - Aquamarine (Scotty.A's Deeper Shade Remix) [Balkan Connection | Promo]
limited release info
Stas Gotskalov (aka Stas Drive aka .Salt N Sugar) lives in Kharkov, Ukraine and is from Moscow. He has recently released his Elevation EP for Balkan Connection. Here he teams up with fellow Ukranian, Mihail Shevchenko (aka Enformig) who had a release last year on Monography.
Founded in 2007 Serbian imprint Balkan Connection regularly gets support from top artists such as: Hernan Cattaneo, John Digweed, Dubfire, Nick Warren, and 16bit Lolitas.