Hernán Cattáneo : Resident (Delta FM 90.3) - Episode 053
Part 1:
01. Banfield Audio - Aereal Forms [unsigned]
02. Noir & Richard Davis - Found Out (Deetron Sunshower Dub) [Noir Music | NMB038R]
03. Frankey & Sandrino - Comeback (Giom Remix) [Audio Tonic Records | AT010]
04. Issac - Dead Love [Mineral | MINERAL002]
Part 2:

01. Compuphonic - Sequoia (diskJokke Remix) [Moodmusic Records | MOOD115]
02. Mehmet Akar - Your Breath (Fran Von Vie Remix) [99percent Recordings | 99003]
03. Oliver Schories - The Voice [Darkroom Dubs | DRD055]
04. Slam - Azure (Carl Craig C2 Mix) [Soma Quality Recordings | SOMA333]
Release Notes :
01. Banfield Audio - Aereal Forms [unsigned]
Based in Buenos Aires, Hernan Cronner and Diego Perrisson put together their experience and desire to do projects together and in 2010 formed a duo as djs / producers: Banfield Audio.
Banfield is Cronner's hometown and the place they both chose to work on their productions surrounded by hardware and records. United by a passion for vinyl and influenced by Deep, Jazz, Garage, New York / Chicago, Detroit and Techno, they developed a project conceptual and modern, classic and modern, based on the specific instruments of the old school and the new school with its new technologies.
Some artists that marked their way are Marshall Jefferson, Herbie Hancock, Stevie Wonder, Larry Levan, Frankie Knuckles, Larry Heard, Carl Craig, Kraftwerk, Murk, Atjazz, Recloose, Blaze, Kerri Chandler, Marvin Gaye, Sun Ra, Armando, Curtis Mayfield, Dj Pierre, Adonis, Incognito, Francois Kevorkian, Farley "Jackmaster" Funk, Miles Davis, Jean Frank Cochois, Giorgio Moroder, Norman Feller, Moodyman, Ron Trent, Ron Hardy, Deep Dish, Sade, Gino Soccio, Theo Parrish, Boo Williams, Underground Resistance, Jeff Mills, Daniell Bell, Blake Baxter, David Alvarado, Master At Work, Glenn Underground, Mike Huckaby, Herbert, Derrick May, Kevin Saunderson, Chez Damier.
Recognized by his eclectic and avant-garde style, Hernán Cronner knew to anticipate music changes and to manage to be a step ahead in the dance floors. Respecting his influences, he grew in knowledge, experimenting diverse musical styles throughout his career. Clubs, afterhours and underground parties also counted on his presence, not only in Argentina but in Europe, EU., Mexico and other countries of Latinamerica.
With more than 20 years of experience, he took part of massive festivals sharing stage with great artists (Massive Attack, The Human League, Primal Scream, PJ Harvey, Pet Shop Boys, Morrisey, Blondie, Rinocerose, between others). But he always knew how share their knowledge with others: through his national and international radio shows, producing his own events, creating his own record store, generating Soulcom.net -the first website dedicated to the House in Argentina- ...
His productions are a reflection of him as an artist, which does not go unnoticed by producers and labels such as Ricardo Miranda (Noblesquare, Chicago), Ron Trent (Prescription/Future Vision, Chicago), Marlon D (Underground Collective, NYC), etc.
Some DJs with who he shared cabin: Andy Fletcher (Depeche Mode DJ), Andy Smith (Portishead), Luciano, Ricardo Villalobos, George Morel, MR C, DandyJack, Toby Neumman, Miss Dinky, Eddy Richards, between many others.
Since '92 Diego Perrisson is dedicated to exhaustively search for new sounds. From his beginnings as a DJ, associated with the classical House sound, he was always sensitive to good music and sounds mostly underground. Later, new artists influenced him to sounds more dark and intense, entering fully into the deep house.
He has worked as a professional DJ in clubs that have marked the local electronic scene, as well as radio shows. He has participated in parties that marked the national scene in clubs like Cinema, El Infierno and The Probe, and in nomadic parties called Social, The Shamrock Basement and Levitar.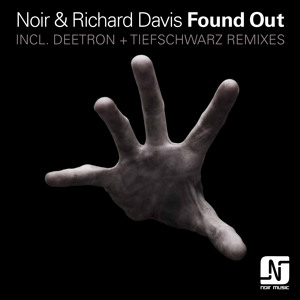 02. Noir & Richard Davis - Found Out (Deetron Sunshower Dub) [Noir Music | NMB038R]
This is the follow-up single to the huge club-hit Noir & Haze - Around from 2011. This time Noir teamed up with Berlin-based Richard Davis for his beautiful vocal work and the results are just as emotional, heartfelt and dark as the no1. single Around. Noir has once again turned a blind eye to the current trends, kept his own style/sound and created something outstanding for the electronic music lover. The remixes come courtesy of underground icons Deetron and Tiefschwarz. Deetron has made the track into a techno monster with a clever and beautiful intro and a noisy climax. Tiefschwarz took the house route and made 1 fantastic classic-house mix and one deeper remix for the more eclectic people.
Released by: Noir Music
Release/catalogue number: NMB038R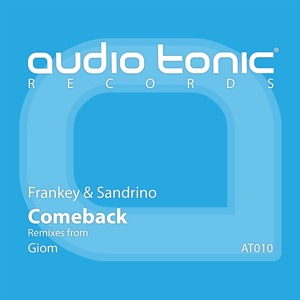 03. Frankey & Sandrino - Comeback (Giom Remix) [Audio Tonic Records | AT010]
Dubai's Audio Tonic return with the 'Comeback' EP by Frankey & Sandrino, featuring a remix from rising London based French producer Giom. 

Following the success of the 'Audio Tonic WMC Sampler' release which saw tracks from Ian Pooley and Vincenzo, Audio Tonic deliver yet another slice of deepness abundant in depth and warm textures. 

Title track 'Comeback' opens with a classic organ hook and tribal percussive hits before cleverly working in a warm sub bass underneath the organ to further engross the sound. Additional elements add a soulful character to the track, using a vocal snippet throughout alongside a warm stabbing synth pattern to create an intense deep house workout. 

Giom strips back the original yet maintains the key features, implanting his upfront drum pattern and sharp shooting low-end hits. The warm strings from the original piece work as a pressure builder to a breaking point where warbling bass notes creep in briefly before revisiting the fresh new loopy groove with a slice of the vocal running in recurrence throughout.
Released by: audio tonic Records
Release/catalogue number: AT009
Release date: May 14, 2012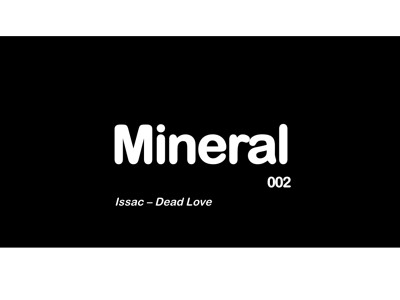 04. Issac - Dead Love [Mineral | MINERAL002]
Second release on MINERAL "Issac - Dead Love" is Getting Support From: 
Sasha, Nick Warren and Hernan Cattaneo. Selected Feedback:
Sasha: "Dead Love is great" (Played on his last show At Cielo @ NYC)
Nick Warren: "Featured on his Soundgarden Show Feb 2012"
Hernan Cattaneo: "muy bueno amigo support por supuesto!!! "
Released by: Mineral
Release/catalogue number: MINERAL002
Issac [Stripped | Mineral | Fade | Loöq | We Are Here | Hatchwork] Bio
DJ/Producer/Remixer Issac was born in Mexico City, and started his DJ career a the age of 17. Right away he began sharing the decks with some of the best Mexican DJs. In 2004 he made the move to New York City and began producing. The positive reactions to his music began almost immediately with support from Sasha. Issac started this 2012 with his own Record label "'Mineral" getting fantastic support on his first release by Sasha, John Digweed, Hernan Cattaneo and Guy Gerber so far.
Nowadays Issac is recognized as one of Sasha's favorite producers. Recently, Nick Warren named Issac as one of the best dj's/producers of 2010 and one to watch in 2011. Issac's music is strongly supported by: Sasha, John Digweed, Hernan Cattaneo, Nick Warren, Charlie May.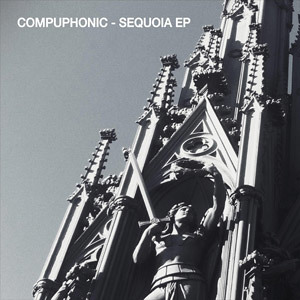 05. Compuphonic - Sequoia (diskJokke Remix) [Moodmusic Records | MOOD115]
Compuphonic aka Maxime Firket is a very talented Belgian composer and producer who's released music on labels like Turbo, Dirty Dancing and is now firmly signed to Moodmusic with his Sequoia EP.
06. Mehmet Akar - Your Breath (Fran Von Vie Remix) [99percent Recordings | 99003]
Introducing our new EP - "Your Breath" by Mehmet Akar. Featuring remixes from Jimmy Van M, Fran Von Vie and Tvardovsky. Promos will be sent out later today. 99percentrecordings is the record label of the people, showcasing the best music globally. Our name pays tribute to the slogan of the once peaceful, democratic protests that begun in October 2011.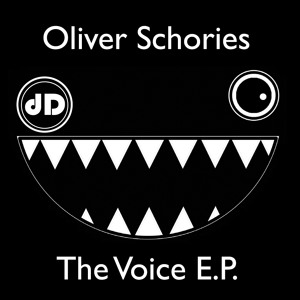 07. Oliver Schories - The Voice [Darkroom Dubs | DRD055]
Having experimented with a variety of different electronic music styles, German producer Oliver Schories has found that his production style, technique and sounds are most at home when creating beautiful and versatile Techno. Still not to be pigeonholed, Oliver's techno productions see him vary massively, from deep, warm and subtle to powerful, energetic and tough, yet all are branded with his unique and euphoric touch. Still riding high from the support for his debut artist album "Herzensangelegenheit" (Parquet Recs.), Oliver wastes no time in moving forward, with his latest work and full debut for Darkroom Dubs, "The Voice E.P." The wonderfully epic title track is backed by a superb rework from Parquet boss, Solee of "The Rebirth" and the tight piano-lead groove of the original. Before Oliver rolls out the huge kick drum and spooky sounds of "The Train". Enjoy! MASSIVE Dj SUPPORT from: Hernan Cattaneo, John Digweed, Laurent Garnier, Slam, Nick Warren, Eelke Kleijn, Hector Romero, Martin Eyerer, Martin Landsky, Dave Seaman, X-Press 2, Paolo Mojo, Secret Cinema, Alexander Kowalski, Marc Miroir, Behrouz, Marc Poppcke, Jose Maria Ramon (Ibiza Global Radio) & many more...
Released by: darkroom dubs
Release date: May 7, 2012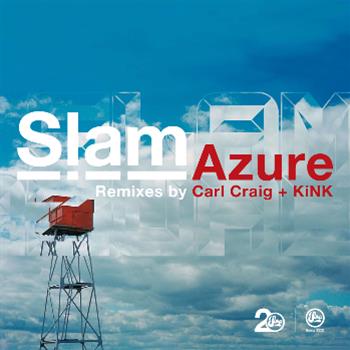 08. Slam - Azure (Carl Craig C2 Mix) [Soma Quality Recordings | SOMA333]
Slam's huge 2007 track 'Azure' with its idiosyncratic patch and pumping rhythm seems the perfect material for some unique remixing. These efforts by Carl Craig and Kink certainly don't disappoint bringing both ideological and musical reshaping of the track to create two very different and equally powerful tracks. 

Carl Craig's C2 remix takes on the ever-popular track in his legendary, inimitable style. Craig merges the melody and speeds it up making it a central part of the dynamic of the track. Fluidity and the hint of velocity give good movement to the track. This balanced setting is interrupted as the bass and heavy rhythmic shift emerge out of nowhere and the impact of the bass drum here is even greater than that of the original as the track builds in this extended version. The strings and effects interact differently and all aspects help to sculpt a formidable variation.

The effect of Kink's remix is one of a rougher, darker power. The pounding beat hits from the outset and the whole sound becomes more intense. Industrial effects almost tear through the track helping to concentrate a raw energy within all aspects of the sound. Again the progression speeds up dramatically with heavy bass kicking in just after the halfway point and powering through the track as the almost robotic samples add ideological adhesion to the track. The intricacy of samples and effects balances perfectly the dark power of this great remix.
Review
Last year saw a whole host of Slam and Soma material put through the remix ringer in celebration of 20 years of Soma but it seems they may have been saving the best till last. Slam's classic "Azure" has already seen remixes over the years from Radio Slave and The Black Dog but this brilliant rework from Detroit master Carl Craig stands head and shoulders above them all.
Over it's 10 minute plus duration, Craig weaves the familiar hook around an early morning techno backing and manages to create an otherworldly soundscape that deserves its place in the collection of anyone with an ear for top quality beats.